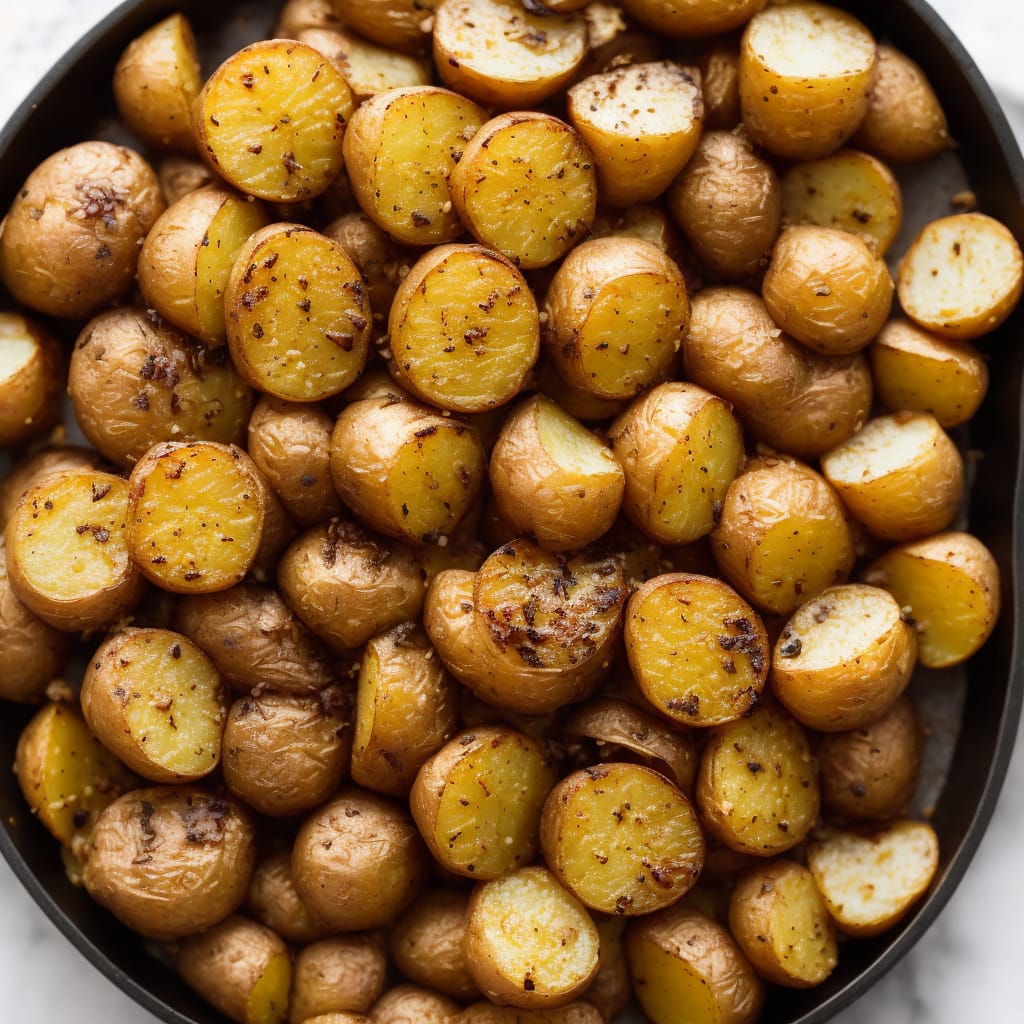 Amazing Oven-Roasted Potatoes Recipe
How To Make Amazing Oven-Roasted Potatoes Recipe
Ingredients
4 large potatoes, peeled and cut into chunks
2 tablespoons olive oil
1 teaspoon garlic powder
1 teaspoon dried rosemary
Salt and pepper to taste
Instructions
Preheat oven to 425°F (220°C).

In a large bowl, toss the potato chunks with olive oil, garlic powder, dried rosemary, salt, and pepper.

Spread the potatoes evenly on a baking sheet lined with parchment paper.

Roast in the preheated oven for 40 minutes, or until the potatoes are golden brown and crispy on the outside.

Serve the amazing oven-roasted potatoes hot as a delicious appetizer or side dish.
Nutrition
Calories :

236kcal

Total Fat :

7g

Saturated Fat :

1g

Cholesterol :

0mg

Sodium :

148mg

Total Carbohydrates :

41g

Dietary Fiber :

6g

Sugar :

2g

Protein :

5g