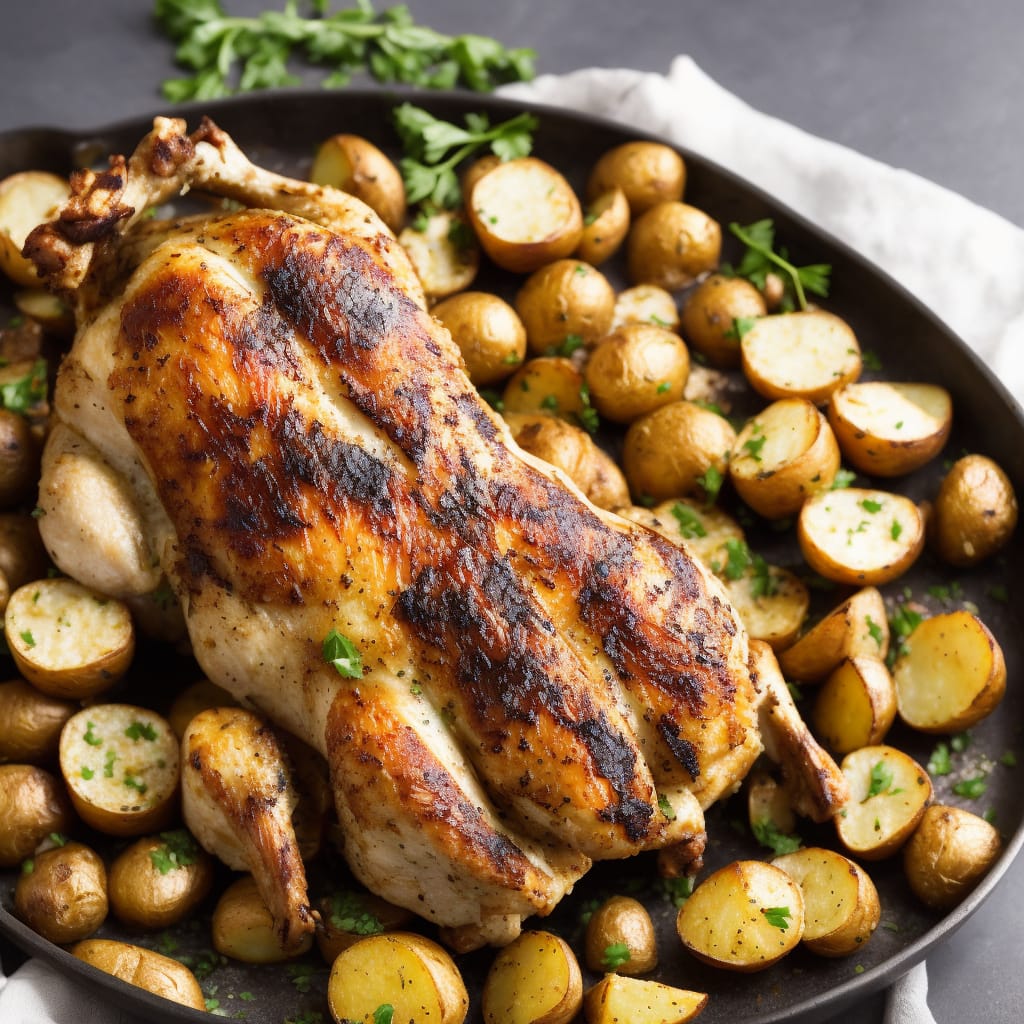 Garlic Roasted Chicken and Potatoes Recipe
How To Make Garlic Roasted Chicken and Potatoes
Nothing beats what a good pot roast can bring to the dinner table! Make the rich, flavorful dishes with our lovely roast recipes. There's no better way to cook meats like steak, ham, lamb, and even fish like a good 'ol roasting. This method of cooking brings out the rich, flavors of meat and veggies like no other. It may seem difficult and intimidating to do on your first try, but trust us. You'll quickly master the art of roasting with our easy and delicious roast recipes.
Ingredients
4 chicken thighs, bone-in and skin-on
4 medium potatoes, peeled and cut into chunks
4 cloves of garlic, minced
2 tablespoons of olive oil
1 teaspoon of dried rosemary
1 teaspoon of dried thyme
Salt and pepper to taste
Instructions
Preheat the oven to 425°F (220°C).

In a large mixing bowl, combine the minced garlic, olive oil, dried rosemary, dried thyme, salt, and pepper.

Add the chicken thighs and potatoes to the bowl and toss them with the garlic and herb mixture until evenly coated.

Place the chicken thighs and potatoes on a baking sheet, arranging them in a single layer.

Roast in the preheated oven for 40-45 minutes, or until the chicken is cooked through and the potatoes are golden brown and crispy.

Serve the garlic roasted chicken and potatoes hot, garnished with fresh herbs if desired.
Nutrition
Calories :

385kcal

Total Fat :

12g

Saturated Fat :

2g

Cholesterol :

92mg

Sodium :

251mg

Total Carbohydrates :

37g

Dietary Fiber :

4g

Sugar :

2g

Protein :

32g