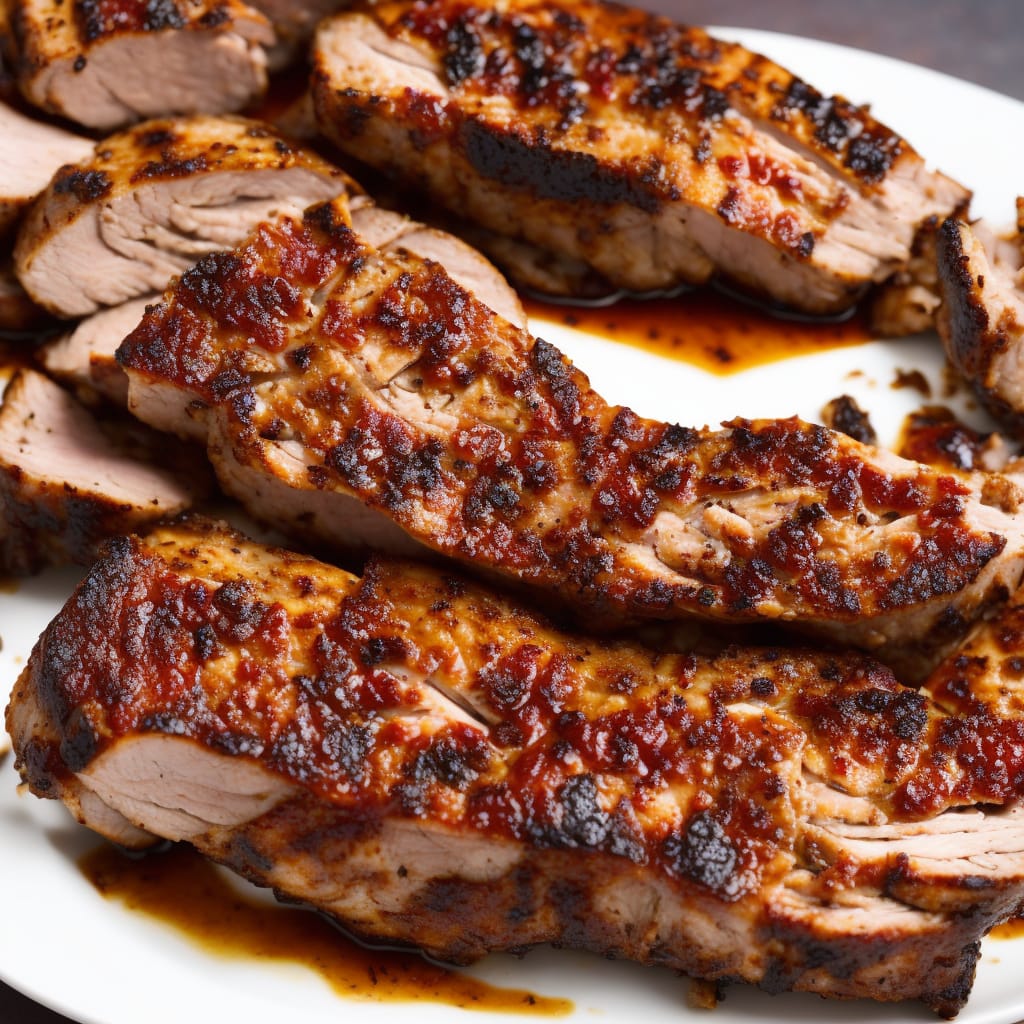 Balsamic Roasted Pork Loin Recipe
How To Make Balsamic Roasted Pork Loin
Nothing beats what a good pot roast can bring to the dinner table! Make the rich, flavorful dishes with our lovely roast recipes. There's no better way to cook meats like steak, ham, lamb, and even fish like a good 'ol roasting. This method of cooking brings out the rich, flavors of meat and veggies like no other. It may seem difficult and intimidating to do on your first try, but trust us. You'll quickly master the art of roasting with our easy and delicious roast recipes.
Ingredients
2 lbs pork loin
1/4 cup balsamic vinegar
2 tbsp olive oil
2 cloves garlic, minced
1 tbsp brown sugar
1 tsp dried rosemary
1 tsp dried thyme
Salt and pepper, to taste
Instructions
Preheat the oven to 375°F (190°C).

In a small bowl, whisk together the balsamic vinegar, olive oil, garlic, brown sugar, dried rosemary, dried thyme, salt, and pepper.

Place the pork loin in a large zip-top bag and pour the marinade over it. Seal the bag and massage the marinade into the meat. Let it marinate in the refrigerator for at least 30 minutes or overnight.

Heat a large oven-safe skillet over medium-high heat. Remove the pork loin from the marinade, allowing any excess to drip off, and place it in the skillet. Reserve the marinade for basting.

Sear the pork loin on all sides until browned, about 2 minutes per side.

Transfer the skillet with the pork loin to the preheated oven and roast for about 35-40 minutes, or until the internal temperature reaches 145°F (63°C).

While the pork is roasting, baste it every 10 minutes with the reserved marinade.

Once cooked, remove the pork loin from the oven and let it rest for 5-10 minutes before slicing.

Serve the balsamic roasted pork loin slices with the pan drippings and your favorite side dishes.
Nutrition
Calories :

320kcal

Total Fat :

12g

Saturated Fat :

3g

Cholesterol :

90mg

Sodium :

230mg

Total Carbohydrates :

4g

Sugar :

3g

Protein :

48g