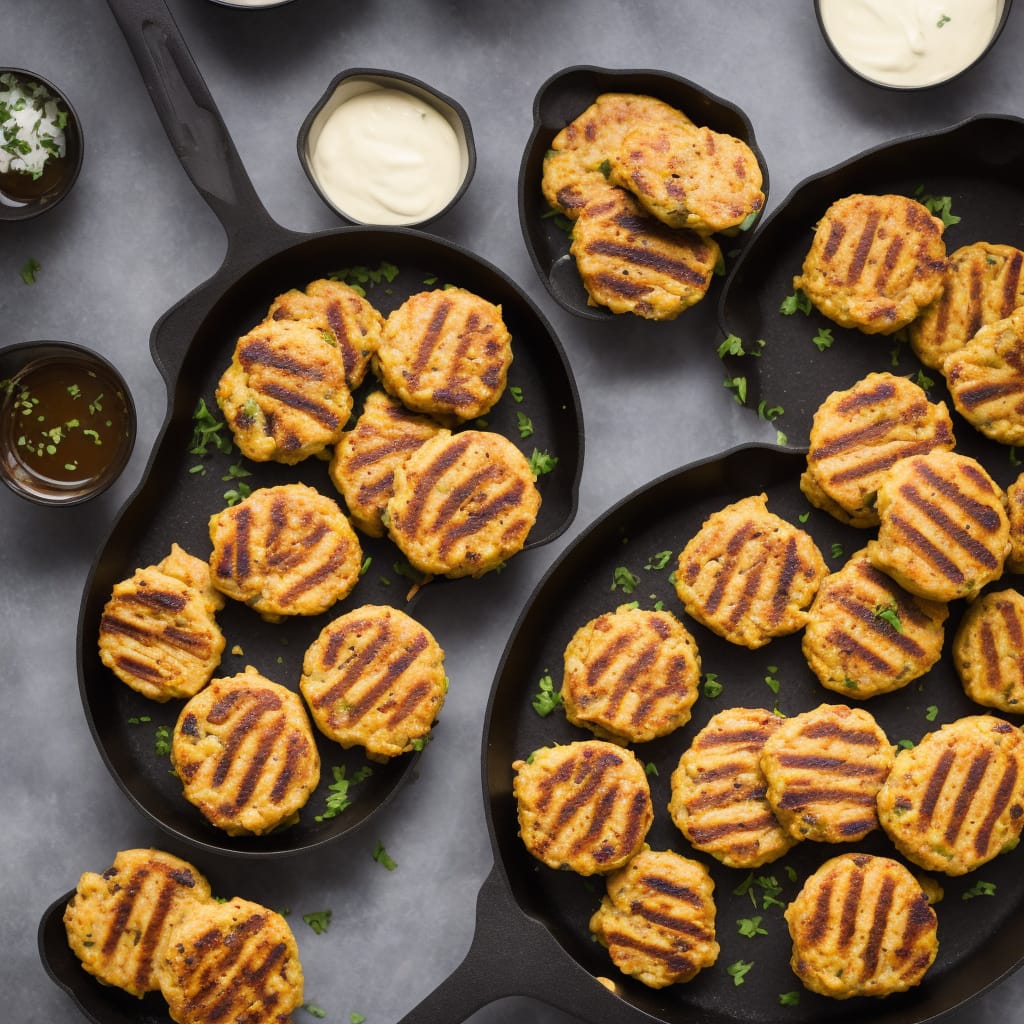 Grilled Sausage Patties Recipe
How To Make Grilled Sausage Patties
If you're the outdoorsy type who simply loves grilled food and barbeque, then these grilled and BBQ recipes are for you! Cooking at the grill will be no challenge at all when you've got our grilled and BBQ recipes at hand.
Ingredients
1 lb ground sausage
1 tsp garlic powder
1 tsp onion powder
1/2 tsp paprika
1/2 tsp dried sage
1/2 tsp dried thyme
Salt and pepper to taste
Instructions
In a mixing bowl, combine the ground sausage, garlic powder, onion powder, paprika, dried sage, dried thyme, salt, and pepper.

Mix the ingredients well until all the spices are evenly distributed.

Shape the sausage mixture into 4 patties, about 1/2 inch thick.

Preheat the grill to medium-high heat.

Place the sausage patties on the grill and cook for about 6-7 minutes per side, or until they are cooked through and reach an internal temperature of 160°F.

Remove the grilled sausage patties from the grill and let them rest for a few minutes before serving.
Nutrition
Calories :

360kcal

Total Fat :

28g

Saturated Fat :

10g

Cholesterol :

95mg

Sodium :

700mg

Total Carbohydrates :

2g

Protein :

23g