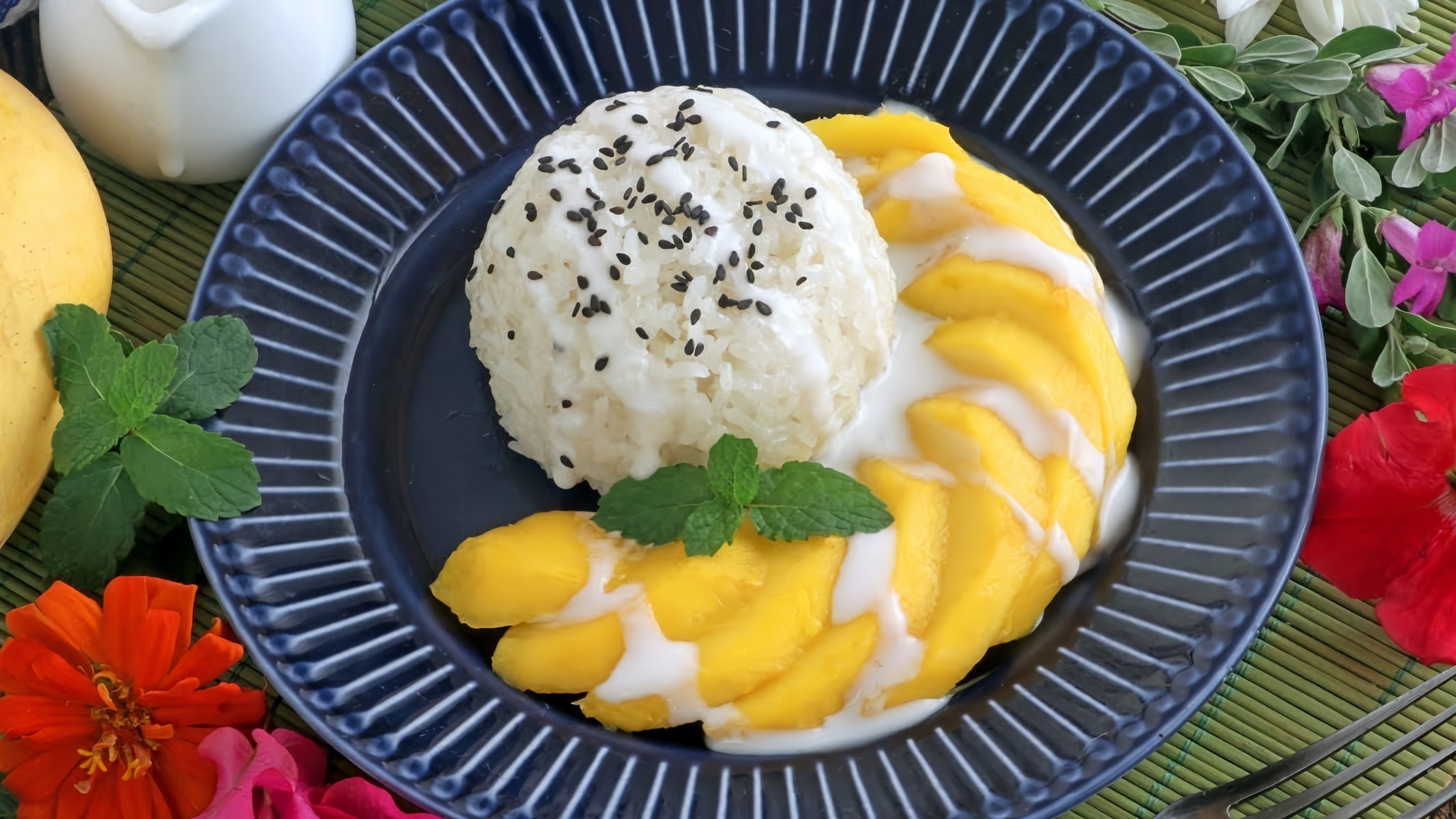 Thai Sweet Sticky Rice With Mango (Khao Neeo Mamuang) Recipe
How To Make Thai Sweet Sticky Rice With Mango (Khao Neeo Mamuang)
Ingredients
2 cups of sticky rice
1 1/2 cups of coconut milk
1/4 cup of sugar
1/4 teaspoon of salt
2 ripe mangoes, peeled and sliced
Sesame seeds, for garnish
Coconut flakes, for garnish
Instructions
Rinse the sticky rice under cold water until the water runs clear. Soak the rice in water for 4-6 hours or overnight.

Drain the rice and place it in a steamer basket lined with cheesecloth. Steam the rice over medium heat for 20-25 minutes or until cooked through and sticky.

In a small saucepan, heat the coconut milk, sugar, and salt over medium heat. Stir until the sugar has dissolved.

Pour the coconut milk mixture over the cooked sticky rice. Mix well to combine and let it sit for 15-20 minutes to allow the rice to absorb the coconut milk.

To serve, place a scoop of sweet sticky rice on a plate. Top with sliced mangoes and sprinkle with sesame seeds and coconut flakes.

Enjoy your Thai Sweet Sticky Rice With Mango!
Nutrition
Calories :

400kcal

Total Fat :

18g

Saturated Fat :

16g

Cholesterol :

0mg

Sodium :

150mg

Total Carbohydrates :

55g

Dietary Fiber :

3g

Sugar :

20g

Protein :

5g