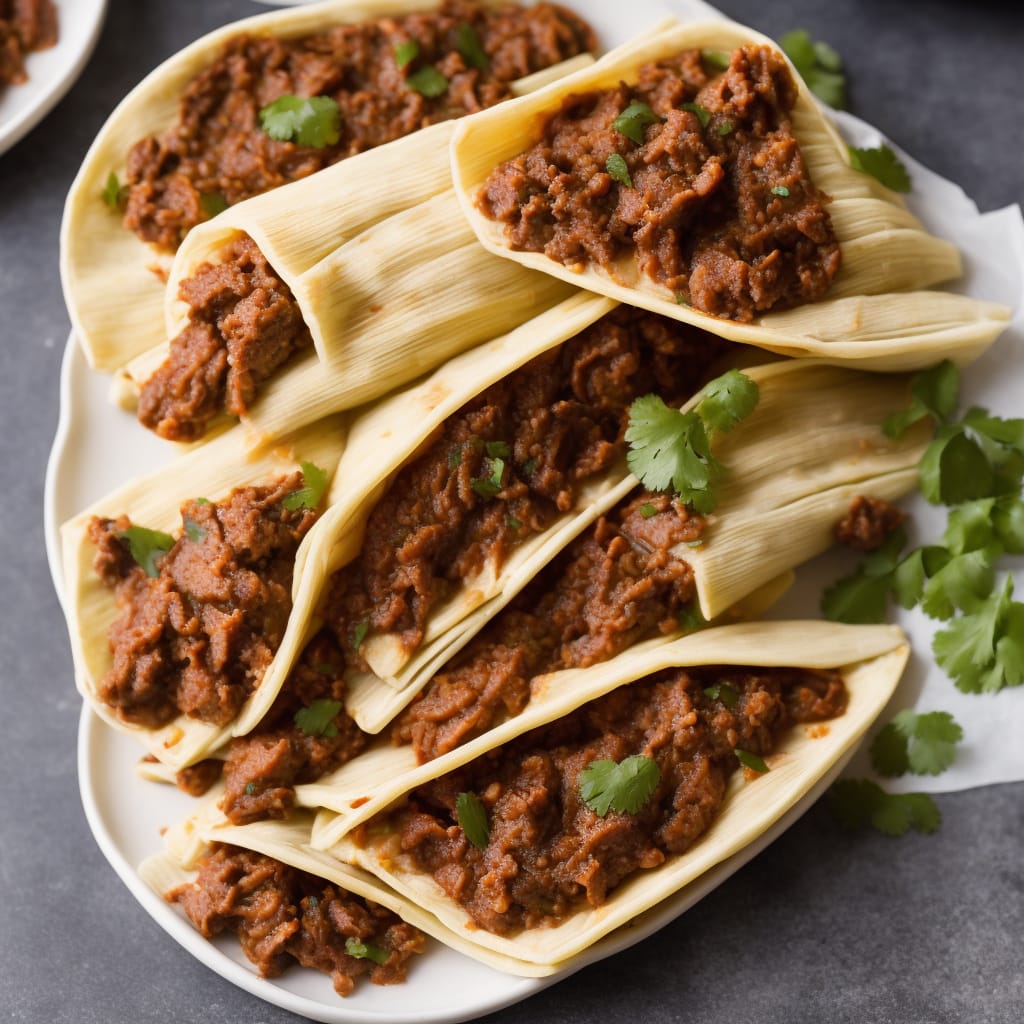 Homemade Beef Tamales Recipe
How To Make Homemade Beef Tamales
Spice up your meals with these easy-to-follow Mexican recipes! Explore a variety of dishes and new flavors to try out for your next big meals. We have it all from the classic tacos, crunchy empanadas, freshly made margaritas, and more. These exciting Mexican recipes are sure to please any crowd. So try them out for your next big gathering, or simply cook them up for when you're craving some Mexican cuisine.
Total:
3 hours and 30 minutes
Ingredients
1 pound beef roast, cooked and shredded
1 cup beef broth
1 tablespoon chili powder
1 teaspoon cumin
1 teaspoon garlic powder
1 teaspoon salt
2 cups masa harina
1 3/4 cups warm water
1/2 cup lard or shortening
1 package corn husks, soaked in water
Instructions
In a large pot, combine the shredded beef, beef broth, chili powder, cumin, garlic powder, and salt. Cook over medium heat for 15 minutes, until heated through and flavors are well incorporated.

In a large bowl, mix together the masa harina, warm water, and lard or shortening until well combined and a dough-like consistency is formed.

Drain the corn husks from the water and pat dry. Take a corn husk and spread a thin layer of masa dough onto it, leaving a small border around the edges. Place a spoonful of the beef mixture in the center of the dough.

Roll the corn husk tightly around the filling, tucking in the ends. Secure with a piece of kitchen twine if needed. Repeat with remaining husks and filling.

Place the filled tamales in a steamer basket and steam for 2 to 3 hours, until the masa dough is firm and cooked through. Check the water level periodically and add more if needed.

Remove the tamales from the steamer and let cool for a few minutes before serving. Serve with salsa, sour cream, and guacamole if desired.
Nutrition
Calories :

512kcal

Total Fat :

27g

Saturated Fat :

12g

Cholesterol :

70mg

Sodium :

1114mg

Total Carbohydrates :

47g

Dietary Fiber :

5g

Sugar :

1g

Protein :

23g