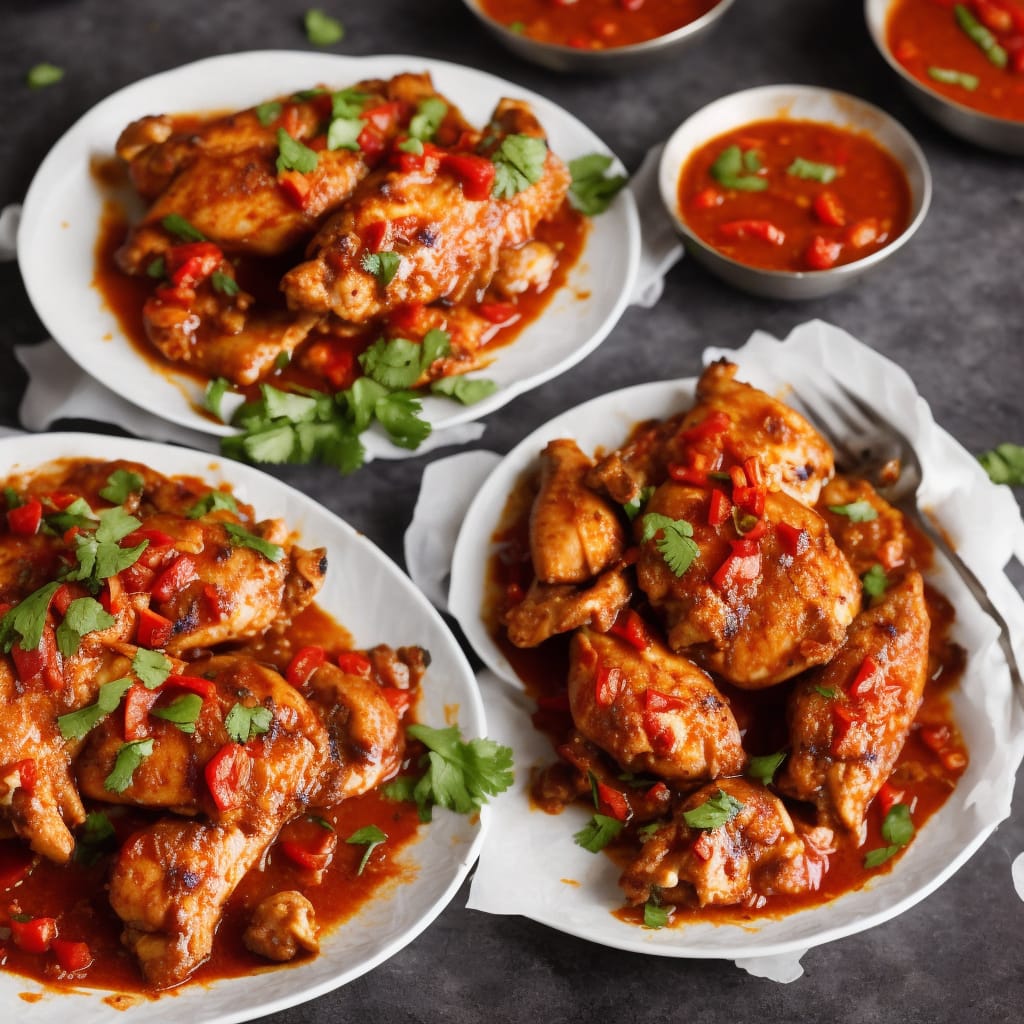 Spicy Tomato Chicken (Ayam Masak Merah) Recipe
How To Make Spicy Tomato Chicken (Ayam Masak Merah)
Take a quick trip to South Asia with our delicious Indian recipes! Make your own take on curry, biryani, and other famous Indian dishes with these recipes. Have fun cooking spicy and tangy Indian recipes like tikka masala or tandoori. We have all kinds of Indian curry recipes and even desserts too! So, what are you waiting for? Let's get cooking! 
Ingredients
500g chicken, cut into pieces
2 onions, sliced
3 cloves of garlic, minced
1 inch ginger, minced
2 red chili peppers, sliced
2 green chili peppers, sliced
1 cup tomato puree
2 tablespoons tomato ketchup
1 tablespoon chili powder
1 teaspoon turmeric powder
1 teaspoon coriander powder
1 teaspoon cumin powder
Salt to taste
Oil for cooking
Fresh cilantro leaves for garnish
Instructions
Heat oil in a pan over medium heat. Add onions, garlic, ginger, and chili peppers. Cook until onions are translucent.

Add chicken pieces to the pan and cook until they are browned on all sides.

In a small bowl, mix together tomato puree, tomato ketchup, chili powder, turmeric powder, coriander powder, cumin powder, and salt.

Pour the tomato mixture into the pan with the chicken. Stir well to ensure all chicken pieces are coated.

Reduce heat to low, cover the pan, and simmer for 30 minutes or until the chicken is cooked through and the flavors have melded together.

Garnish with fresh cilantro leaves before serving.
Nutrition
Calories :

320kcal

Total Fat :

12g

Saturated Fat :

2g

Cholesterol :

80mg

Sodium :

800mg

Total Carbohydrates :

23g

Dietary Fiber :

4g

Sugar :

9g

Protein :

28g