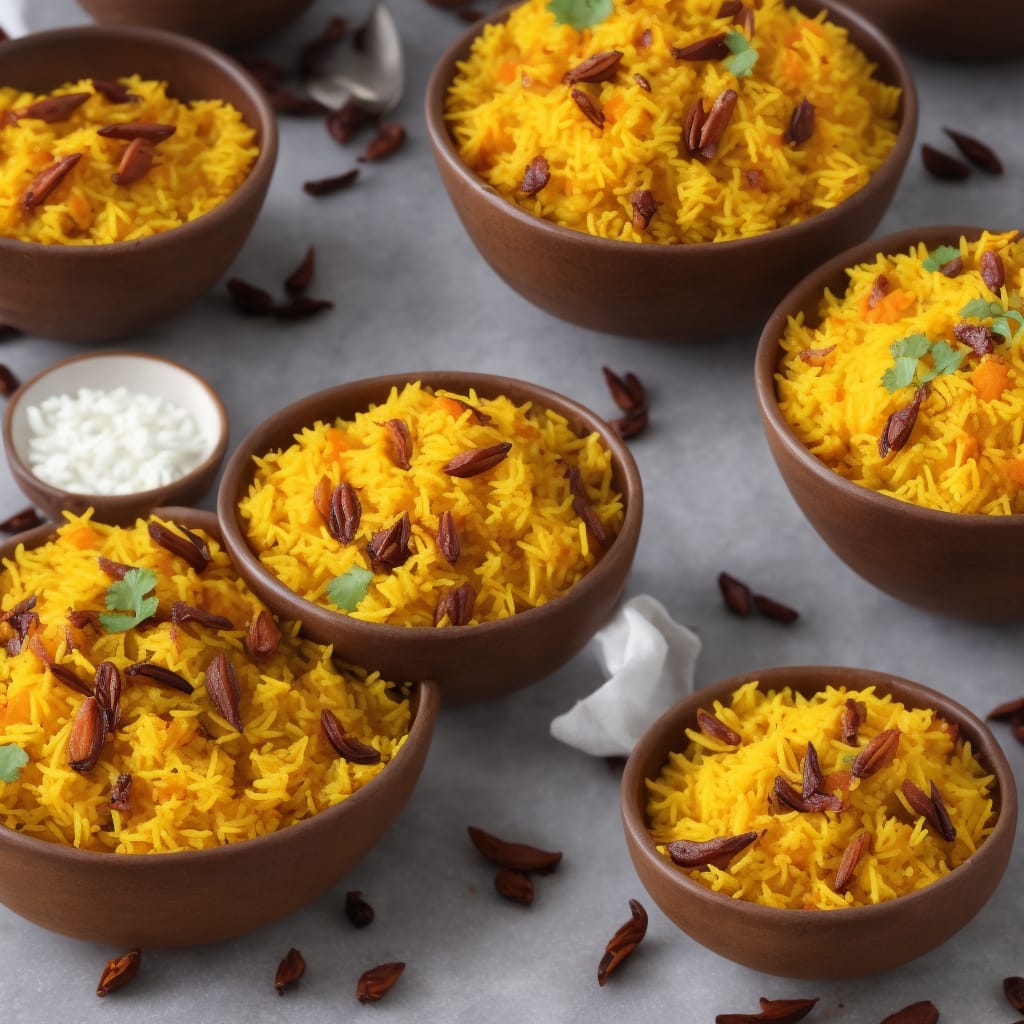 Indian Saffron Rice Recipe
How To Make Indian Saffron Rice Recipe
Take a quick trip to South Asia with our delicious Indian recipes! Make your own take on curry, biryani, and other famous Indian dishes with these recipes. Have fun cooking spicy and tangy Indian recipes like tikka masala or tandoori. We have all kinds of Indian curry recipes and even desserts too! So, what are you waiting for? Let's get cooking! 
Ingredients
2 cups basmati rice
4 cups water
1 teaspoon saffron threads
2 tablespoons ghee or butter
1 cinnamon stick
4 cardamom pods, lightly crushed
1 teaspoon cumin seeds
1 teaspoon salt
Instructions
Rinse the basmati rice and soak it in water for 30 minutes. Drain the rice and set aside.

In a small bowl, steep saffron threads in 2 tablespoons of hot water and set aside.

In a large pot, heat ghee or butter over medium heat. Add cinnamon stick, cardamom pods, and cumin seeds. Cook until spices become fragrant, about 1 minute.

Add the soaked and drained basmati rice to the pot and stir well to coat the rice with the spices.

Pour in the water, saffron mixture, and salt. Give it a gentle stir.

Bring the mixture to a boil, then reduce the heat to low and cover the pot. Cook for about 15-20 minutes or until the rice is tender and the water is absorbed.

Remove from heat and let the rice sit covered for 5 minutes. Fluff the rice with a fork before serving.
Nutrition
Serving Size :

1 cup

Calories :

235kcal

Total Fat :

7g

Saturated Fat :

4g

Cholesterol :

19mg

Sodium :

586mg

Total Carbohydrates :

40g

Dietary Fiber :

1g

Sugar :

0g

Protein :

3g