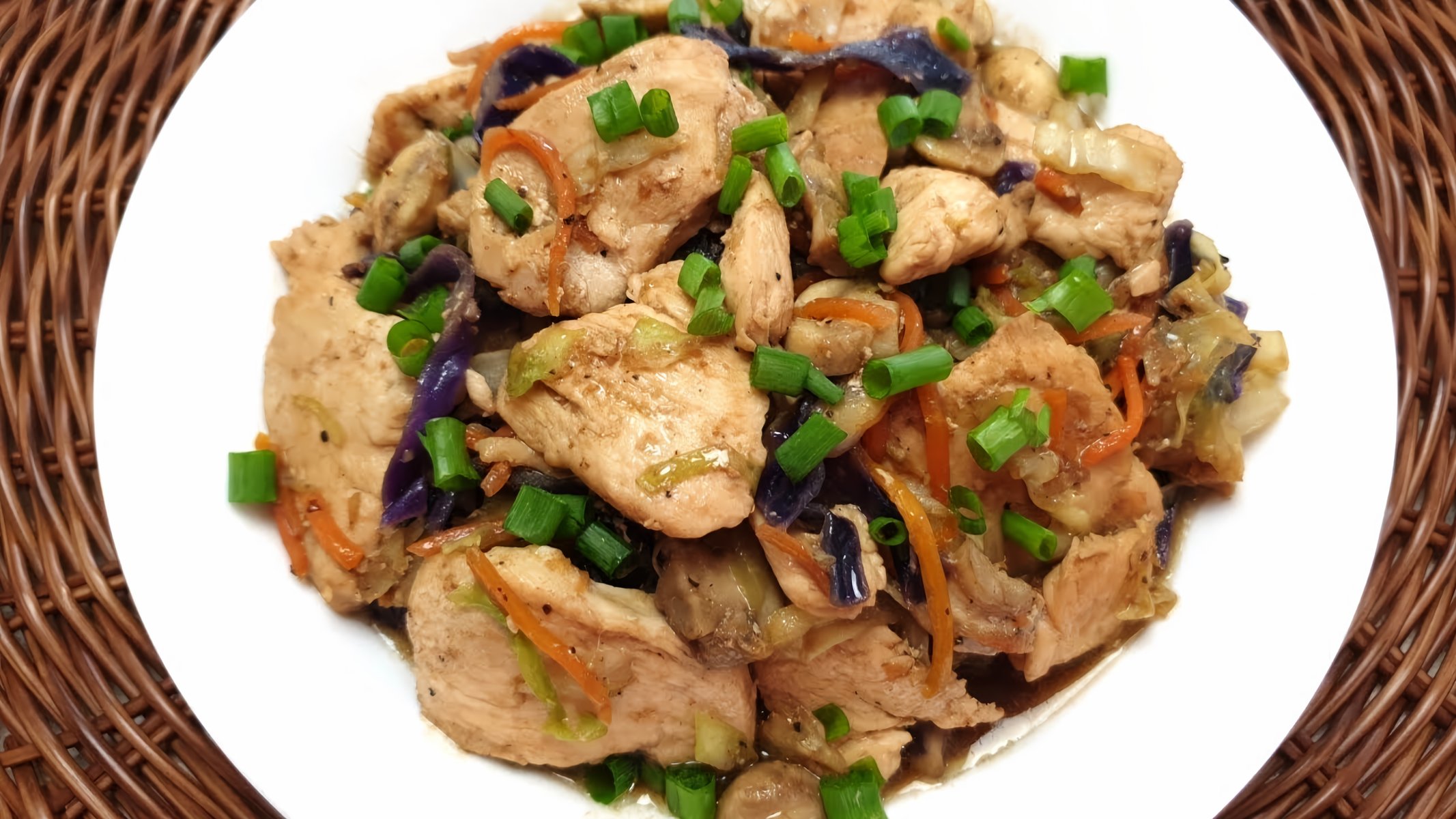 Moo Shu Chicken Recipe
How To Make Moo Shu Chicken
Oriental cooking is at its best with these flavorful Chinese recipes! Serve signature Chinese dishes like dumplings, noodles, fried rice, soup, and sauces with our tasty recipes. Taste the spices and seasonings of Asian cuisine when you make these delectable Chinese recipes.
Ingredients
2 boneless, skinless chicken breasts, thinly sliced
3 tablespoons soy sauce
2 tablespoons hoisin sauce
1 tablespoon sesame oil
2 tablespoons vegetable oil
1 teaspoon minced garlic
1 teaspoon minced ginger
1 cup shredded cabbage
1 cup shredded carrots
1/2 cup sliced mushrooms
4 green onions, sliced
1/4 cup chicken broth
8 flour tortillas or Mandarin pancakes
Instructions
In a small bowl, mix together soy sauce, hoisin sauce, and sesame oil. Set aside.

Heat vegetable oil in a large skillet or wok over medium-high heat. Add garlic and ginger, and sauté for 1 minute.

Add chicken and cook until no longer pink, about 5-6 minutes.

Add cabbage, carrots, mushrooms, and green onions to the skillet. Stir-fry for 2-3 minutes until vegetables are slightly tender.

Pour the sauce mixture and chicken broth into the skillet. Stir well and cook for an additional 2 minutes.

Warm the tortillas or pancakes according to package instructions.

Serve the moo shu chicken mixture on the tortillas or pancakes, and roll them up tightly.

Serve hot and enjoy!
Nutrition
Calories :

320kcal

Total Fat :

12g

Saturated Fat :

2g

Cholesterol :

60mg

Sodium :

980mg

Total Carbohydrates :

30g

Dietary Fiber :

4g

Sugar :

7g

Protein :

25g