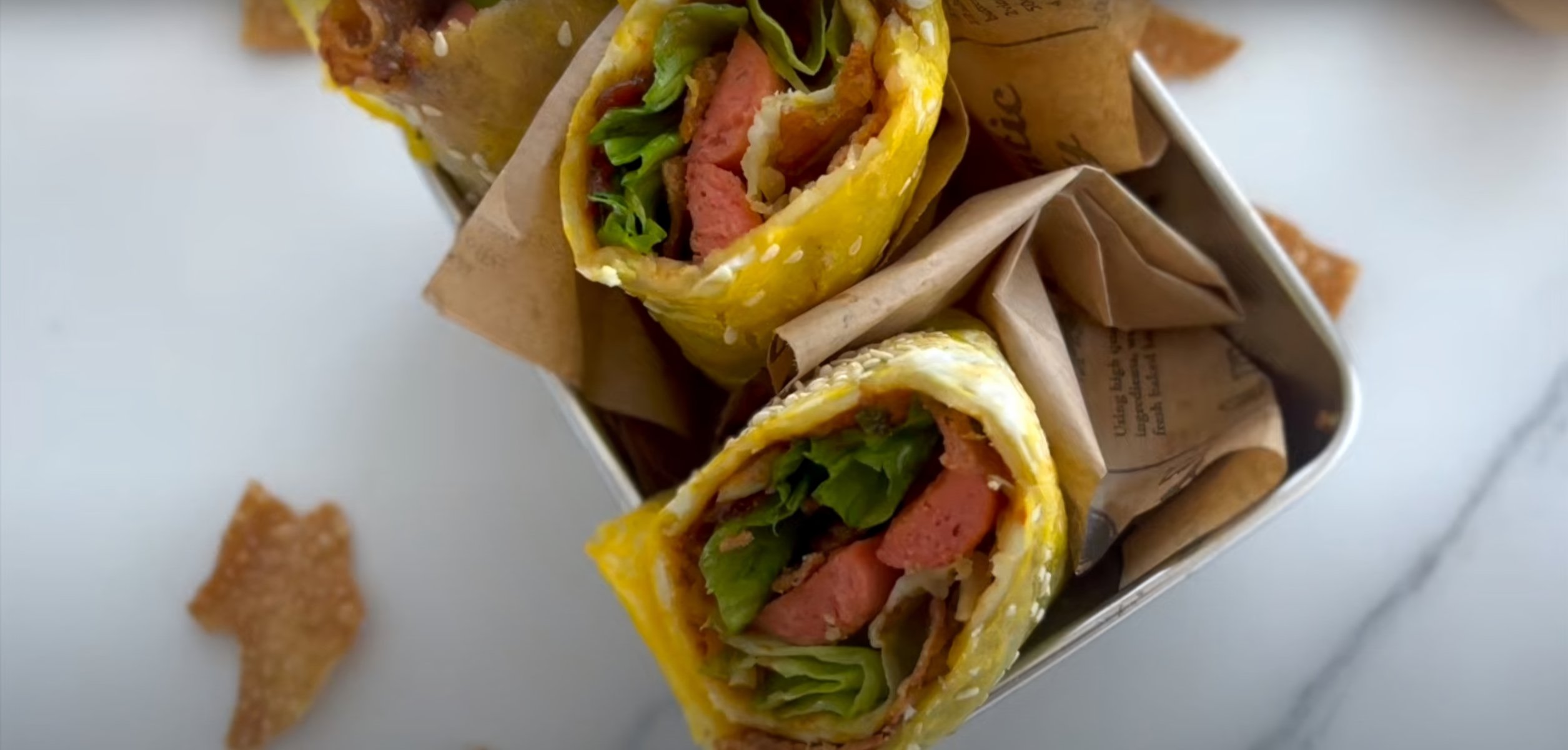 Jian Bing (Chinese Crêpes) Recipe
How To Make Jian Bing (Chinese Crêpes)
Oriental cooking is at its best with these flavorful Chinese recipes! Serve signature Chinese dishes like dumplings, noodles, fried rice, soup, and sauces with our tasty recipes. Taste the spices and seasonings of Asian cuisine when you make these delectable Chinese recipes.
Ingredients
4 large eggs
1 cup all-purpose flour
1 cup water
1/2 tsp salt
4 scallions, thinly sliced
1/2 cup cilantro, chopped
1/4 cup hoisin sauce
2 tbsp soy sauce
2 tbsp vegetable oil
Instructions
In a large bowl, whisk together the flour, water, and salt until smooth. Let the batter rest for 10 minutes.

Heat a non-stick skillet over medium heat and add 1/2 tablespoon of vegetable oil. Pour 1/4 cup of the batter onto the skillet, swirling it around to spread it into a thin circle. Cook for 2-3 minutes until the edges are crispy and the bottom is golden brown.

Crack an egg onto the cooked side of the crêpe and spread it out gently with a spatula. Sprinkle some sliced scallions and cilantro on top. Fold the crêpe in half and cook for another 2 minutes until the egg is set.

In a small bowl, mix together the hoisin sauce and soy sauce. Drizzle the sauce onto the crêpe and fold it in half again to create a pocket. Repeat with the remaining batter and filling.

Serve the Jian Bing warm, cut into quarters, and enjoy!
Nutrition
Calories :

250kcal

Total Fat :

10g

Saturated Fat :

2g

Cholesterol :

186mg

Sodium :

760mg

Total Carbohydrates :

29g

Dietary Fiber :

1g

Sugar :

3g

Protein :

9g