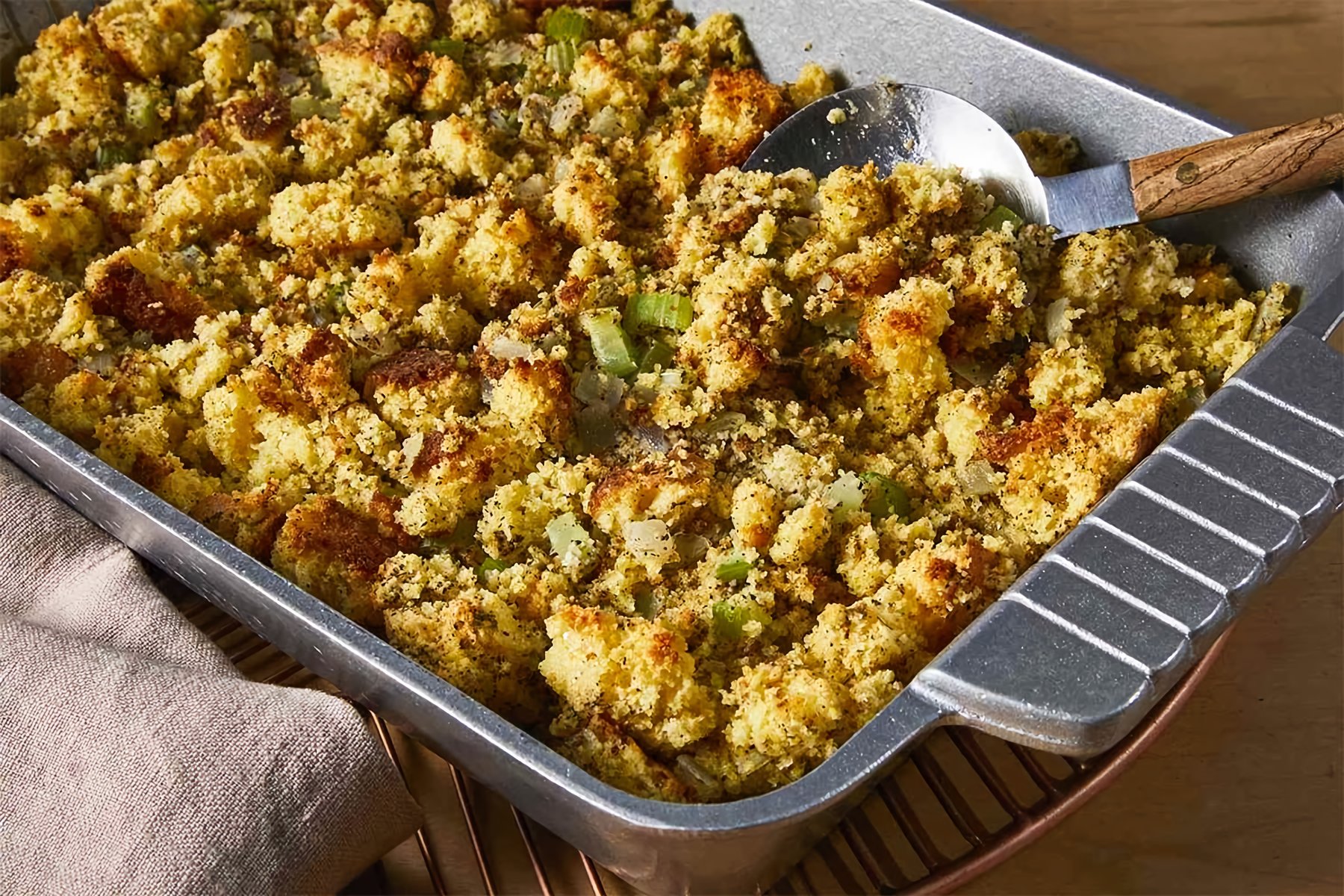 Grandma's Cornbread Dressing Recipe
How To Make Grandma's Cornbread Dressing
Stuffing is a great add-on to your main dishes. More than just something to fill the turkey with during Thanksgiving, stuffing is a wonderful side dish to complement your dish of choice. There's no stopping you in enjoying this stuffing recipe!
Ingredients
4 cups of crumbled cornbread
1 cup of diced onions
1 cup of diced celery
1/2 cup of butter, melted
2 cups of chicken broth
1 teaspoon of poultry seasoning
1 teaspoon of dried sage
1/2 teaspoon of salt
1/4 teaspoon of black pepper
2 eggs, beaten
Instructions
Preheat the oven to 350°F (175°C).

In a large mixing bowl, combine the crumbled cornbread, diced onions, and diced celery.

Pour the melted butter over the cornbread mixture and mix well.

Gradually add the chicken broth, poultry seasoning, dried sage, salt, and black pepper. Mix until well combined.

Stir in the beaten eggs until evenly distributed.

Transfer the mixture into a greased baking dish and spread it evenly.

Bake in the preheated oven for 45 minutes, or until the top is golden brown and the dressing is set.

Allow the dressing to cool for a few minutes before serving.
Nutrition
Calories :

380kcal

Total Fat :

24g

Saturated Fat :

13g

Cholesterol :

140mg

Sodium :

1050mg

Total Carbohydrates :

35g

Dietary Fiber :

3g

Sugar :

7g

Protein :

8g