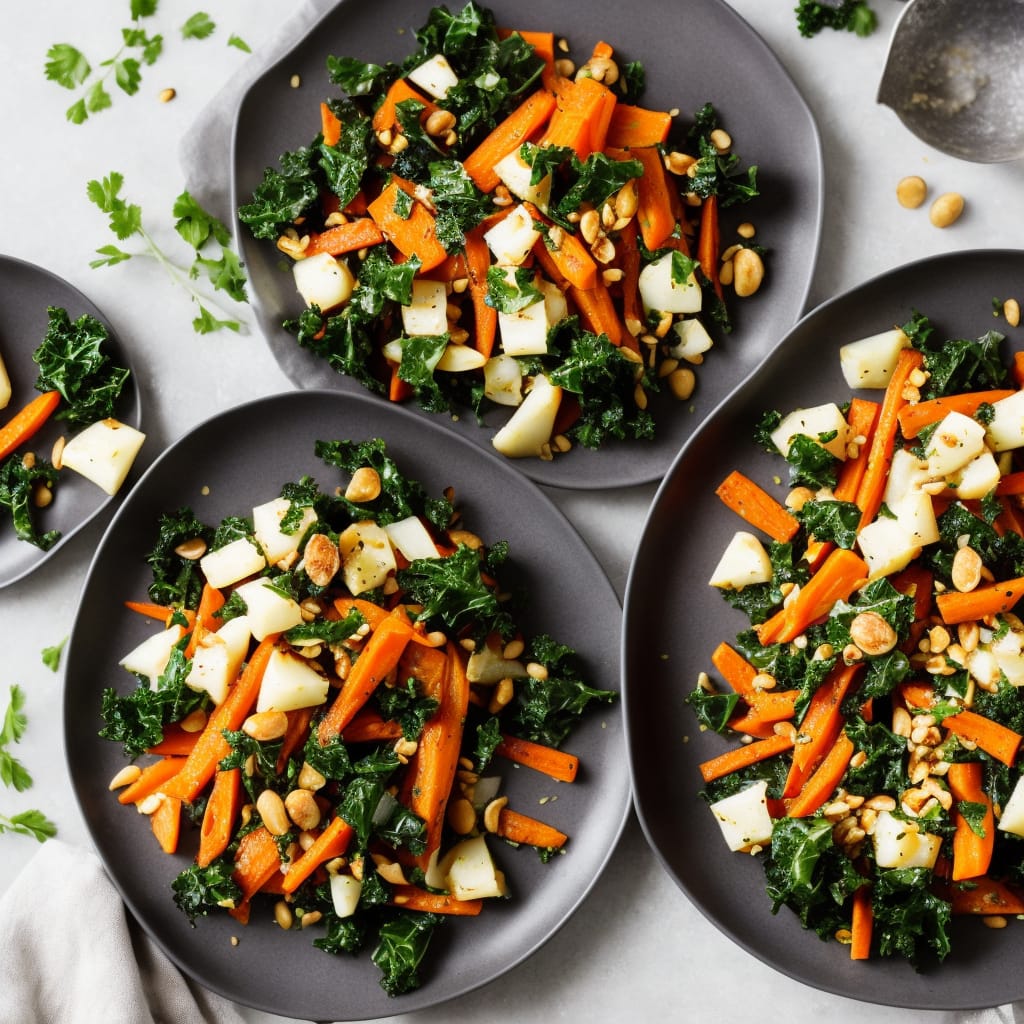 Roasted Celeriac & Carrots with Kale & Hazelnuts Recipe
How To Make Roasted Celeriac & Carrots with Kale & Hazelnuts
Ingredients
1 medium celeriac
4 carrots
2 tablespoons olive oil
1 teaspoon sea salt
1/2 teaspoon black pepper
4 cups kale, stems removed and chopped
1/4 cup hazelnuts, chopped
Instructions
Preheat the oven to 400°F (200°C).

Peel and cube the celeriac and carrots into bite-sized pieces.

Place the celeriac and carrots on a baking sheet and drizzle with olive oil. Sprinkle with sea salt and black pepper. Toss to coat.

Roast in the preheated oven for 30-35 minutes, until the vegetables are tender and slightly browned.

While the vegetables are roasting, heat a large skillet over medium heat.

Add the chopped kale and sauté for 5-7 minutes until wilted.

Remove the roasted vegetables from the oven and transfer them to a serving dish.

Top with sautéed kale and sprinkle with chopped hazelnuts.

Serve hot and enjoy!
Nutrition
Calories :

190kcal

Total Fat :

11g

Saturated Fat :

1g

Sodium :

437mg

Total Carbohydrates :

22g

Dietary Fiber :

7g

Sugars :

6g

Protein :

4g