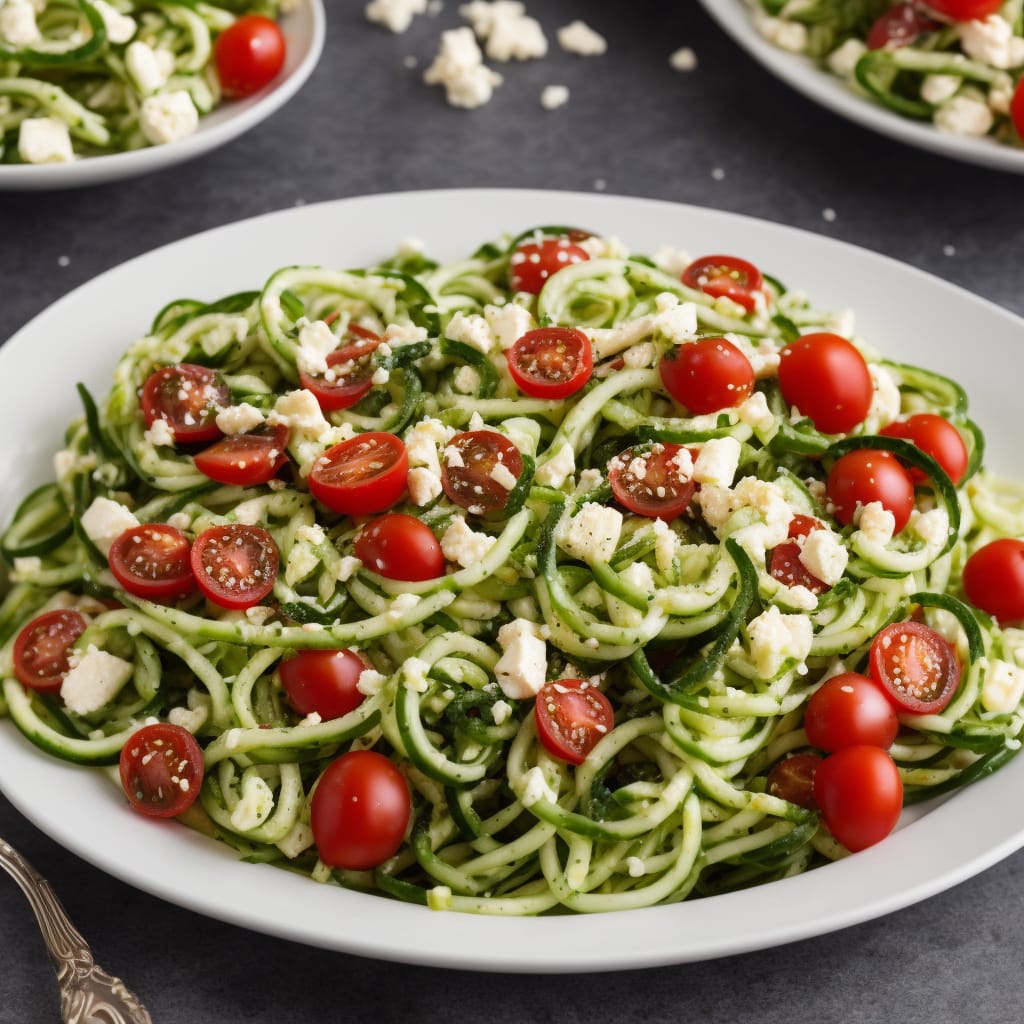 Greek Zoodle Salad Recipe
How To Make Greek Zoodle Salad
Salads are great for integrating your daily dose of healthy greens into your meals. Check out these salad recipes to throw together a salad that's not only healthy, but also delicious as well!
Ingredients
4 medium zucchinis, spiralized into noodles
1 cup cherry tomatoes, halved
1/2 cup kalamata olives, pitted and sliced
1/2 cup crumbled feta cheese
1/4 cup red onion, thinly sliced
2 tablespoons fresh lemon juice
2 tablespoons extra virgin olive oil
1 tablespoon chopped fresh dill
Salt and pepper to taste
Instructions
In a large bowl, combine the zucchini noodles, cherry tomatoes, olives, feta cheese, and red onion.

In a small bowl, whisk together the lemon juice, olive oil, dill, salt, and pepper.

Pour the dressing over the salad and toss to combine.

Serve chilled and enjoy!
Nutrition
No nutritional information available. :

0