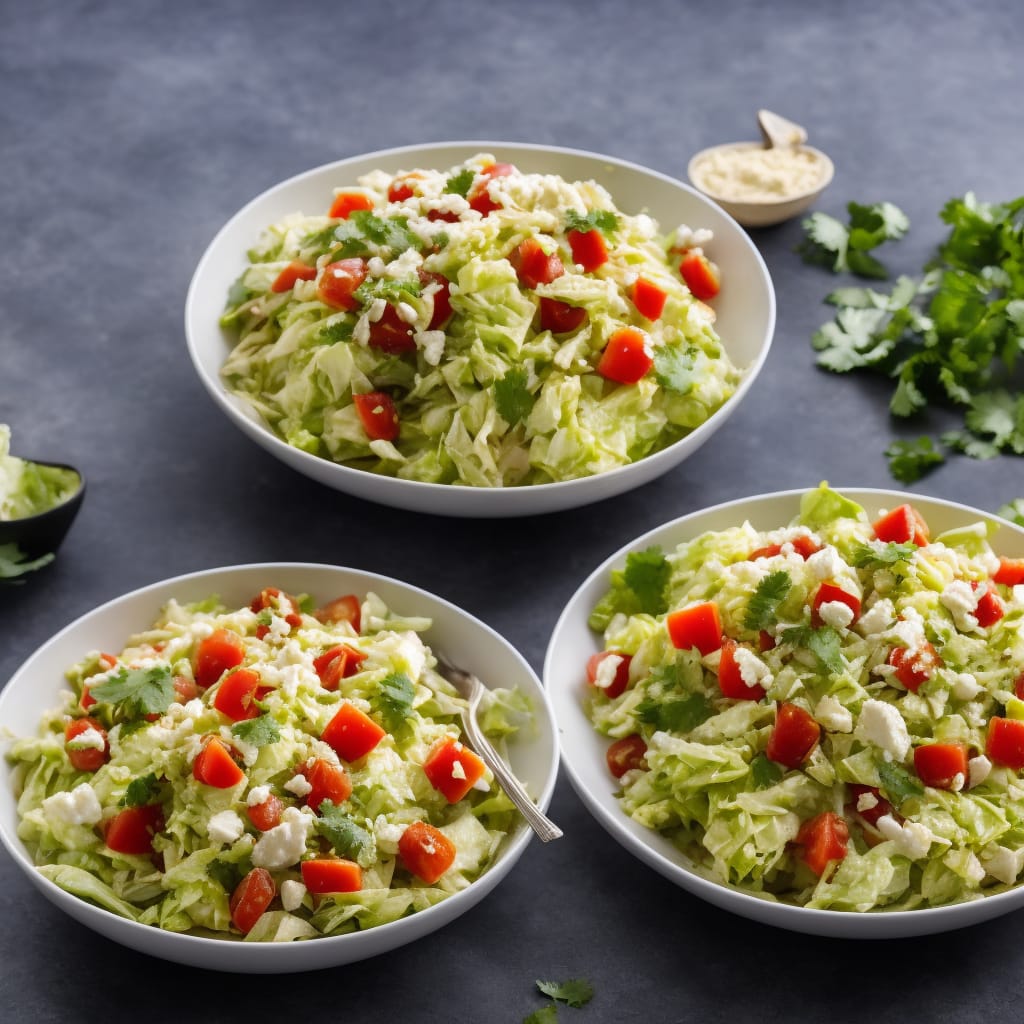 Curtido (El Salvadoran Cabbage Salad) Recipe
How To Make Curtido (El Salvadoran Cabbage Salad)
Salads are great for integrating your daily dose of healthy greens into your meals. Check out these salad recipes to throw together a salad that's not only healthy, but also delicious as well!
Ingredients
4 cups shredded cabbage
1 carrot, shredded
1/2 onion, thinly sliced
2 jalapenos, seeded and minced
1/4 cup white vinegar
1/4 cup water
1/2 teaspoon dried oregano
1/2 teaspoon salt
1/4 teaspoon black pepper
Instructions
In a large bowl, combine the shredded cabbage, carrot, onion, and jalapenos.

In a separate bowl, whisk together the white vinegar, water, dried oregano, salt, and black pepper.

Pour the vinegar mixture over the cabbage mixture and toss well to combine.

Let the curtido sit at room temperature for at least 10 minutes to allow the flavors to meld.

Serve as a side dish with your favorite Latin American meals.
Nutrition
Calories :

28kcal

Total Fat :

0g

Saturated Fat :

0g

Cholesterol :

0mg

Sodium :

313mg

Total Carbohydrates :

7g

Dietary Fiber :

2g

Sugar :

4g

Protein :

1g