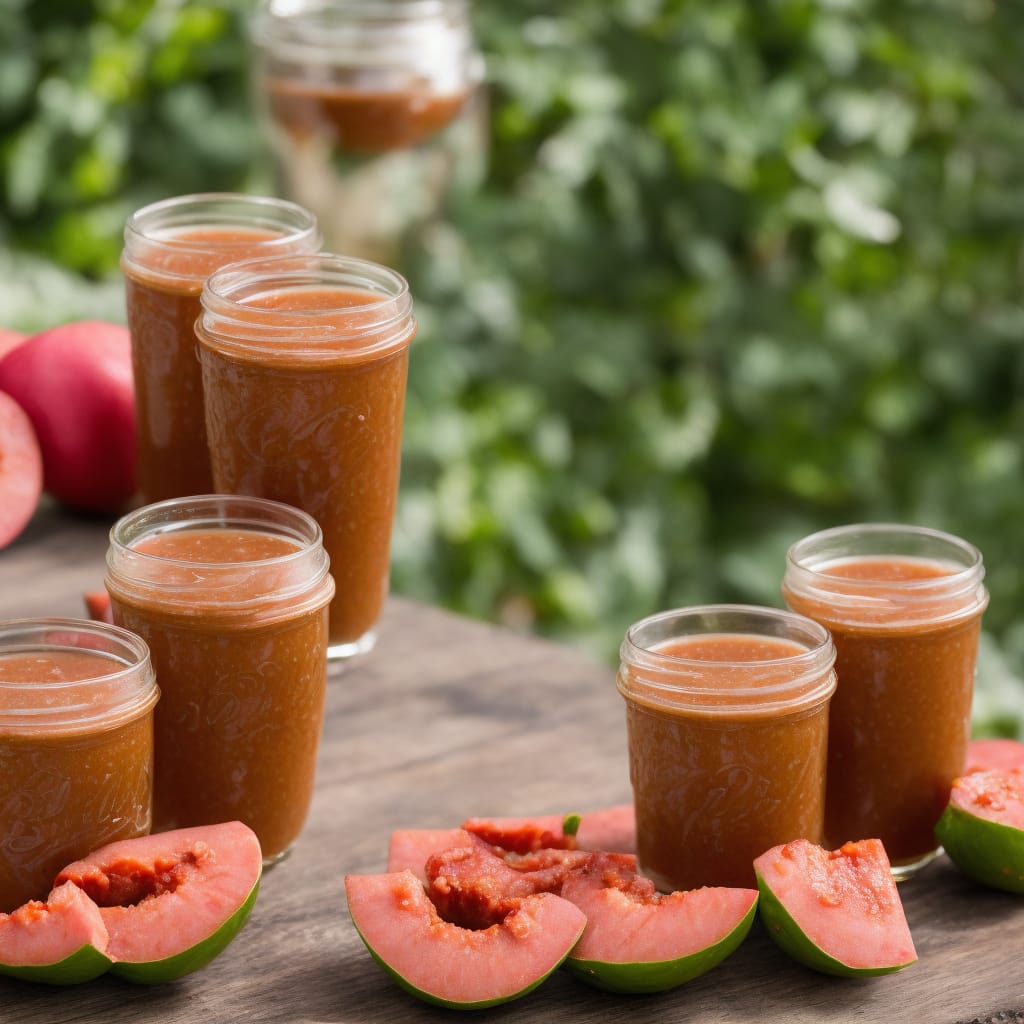 Guava Barbeque Sauce Recipe
How To Make Guava Barbeque Sauce
If you're the outdoorsy type who simply loves grilled food and barbeque, then these grilled and BBQ recipes are for you! Cooking at the grill will be no challenge at all when you've got our grilled and BBQ recipes at hand.
Ingredients
1 cup guava paste, cut into small pieces
1/2 cup ketchup
1/4 cup apple cider vinegar
2 tablespoons brown sugar
1 tablespoon Worcestershire sauce
1 teaspoon garlic powder
1 teaspoon onion powder
1/2 teaspoon smoked paprika
1/2 teaspoon salt
1/4 teaspoon black pepper
1/4 teaspoon cayenne pepper (optional)
Instructions
In a saucepan, combine guava paste, ketchup, apple cider vinegar, brown sugar, Worcestershire sauce, garlic powder, onion powder, smoked paprika, salt, black pepper, and cayenne pepper (if using).

Heat the saucepan over medium heat and stir until the guava paste has melted and the ingredients are well combined.

Reduce the heat to low and let the sauce simmer for 15-20 minutes, stirring occasionally, until it thickens to your desired consistency.

Remove from heat and let the sauce cool before using.

Serve as a dipping sauce or use as a marinade for meats. Enjoy!
Nutrition
Calories :

160kcal

Total Fat :

0g

Saturated Fat :

0g

Cholesterol :

0mg

Sodium :

590mg

Total Carbohydrates :

42g

Dietary Fiber :

2g

Sugar :

35g

Protein :

1g