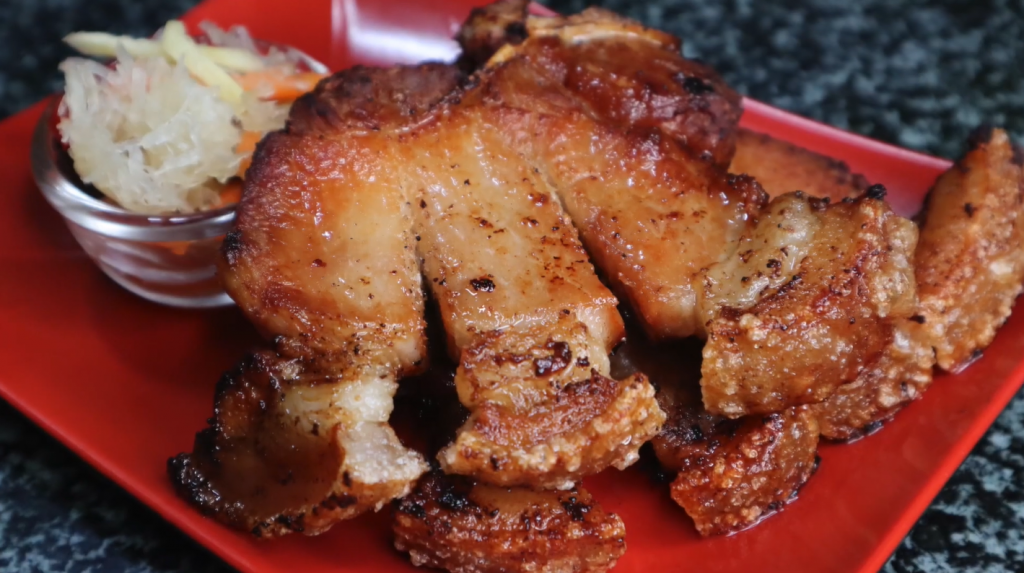 Brine Pork Chops Recipe
How To Make Brine Pork Chops
You can't go wrong with these juicy brine pork chops. This grilled dish is soaked in a flavorful brine for a scrumptious bite.
Ingredients
3

lbs

pork chops

3⁄4

cup

table salt

1⁄2

cup

granulated white sugar

1

gal

ice cold water

2

tsp

garlic powder

1⁄2

tsp

ground black pepper

3

tbsp

extra virgin olive oil
Instructions
Make the brine by combing ice cold water, sugar, and salt in a large container. Mix well.

Soak the pork chops in the brine mixture for 14 hours.

Combine olive oil, garlic powder, and ground black pepper. Mix well.

Coat the pork chops with the olive oil mixture and then marinate for an hour.

Grill each side of the pork chops for about 7 minutes or until he color turns brown. Do this while basting using the excess olive oil mixture.

Serve. Share and enjoy.