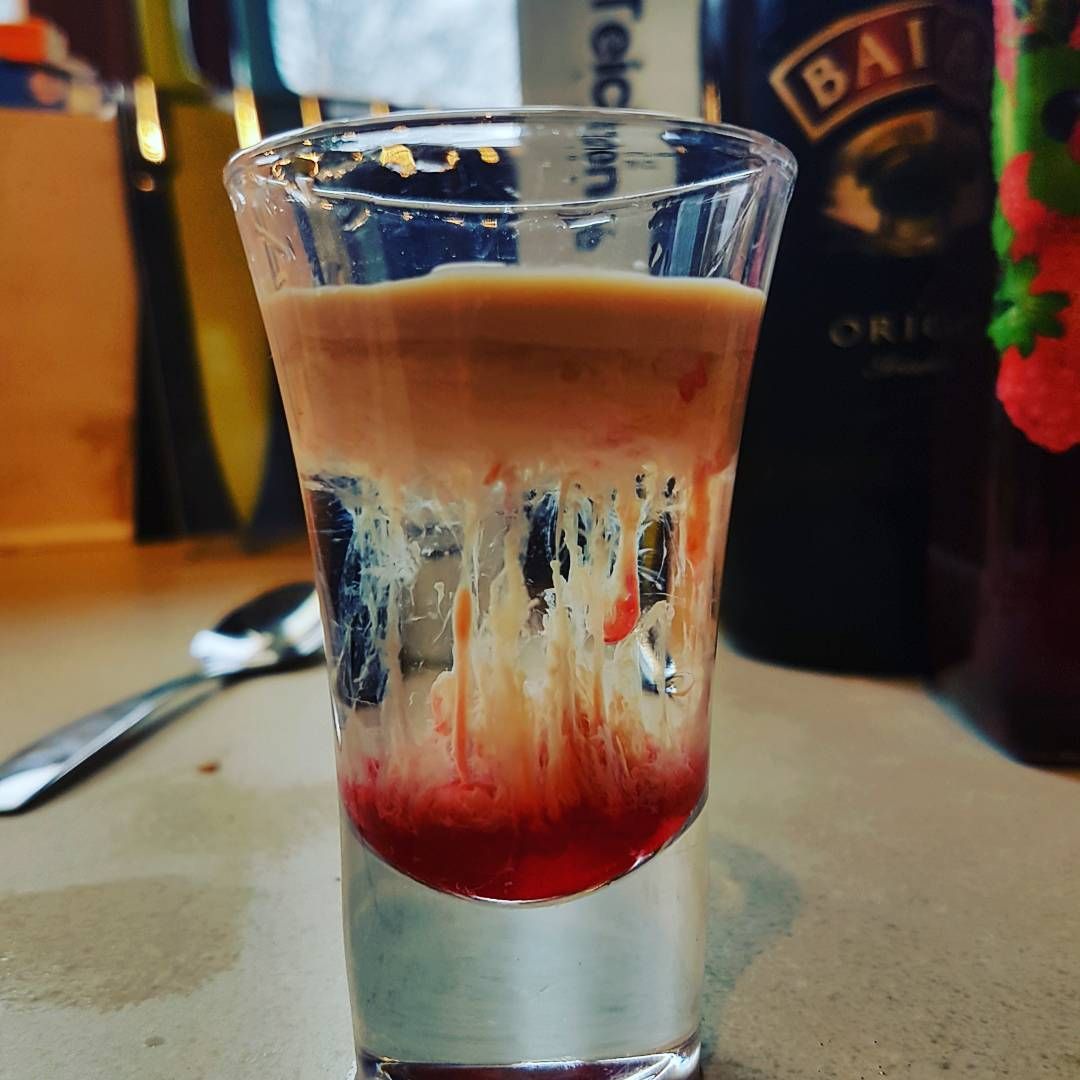 Brain Hemorrhage Halloween Alcohol Drink Recipe
How To Make Brain Hemorrhage Halloween Alcohol Drink
Feeling thirsty? Don't worry! We've got your back. We have all kinds of easy and unique cocktail recipes that's perfect for the grown-ups. So thanks to our cocktail recipes, you can make the best cocktail drinks to enjoy with friends and loved ones. These cocktail recipes will give you just the right amount of flavor and kick!
Ingredients
4 oz Peach Schnapps
2 oz Irish cream liqueur
1/2 oz Grenadine (chilled)
Dash of Blue Curacao
Instructions
Fill a shot glass 3/4 full with Peach Schnapps.

Slowly pour the Irish cream liqueur over the back of a spoon into the shot glass, creating a layered effect.

Add a few drops of chilled Grenadine into the center of the Irish cream, allowing it to sink down and resemble a blood clot.

Finish by adding a dash of Blue Curacao on top to create a spooky blue hue.