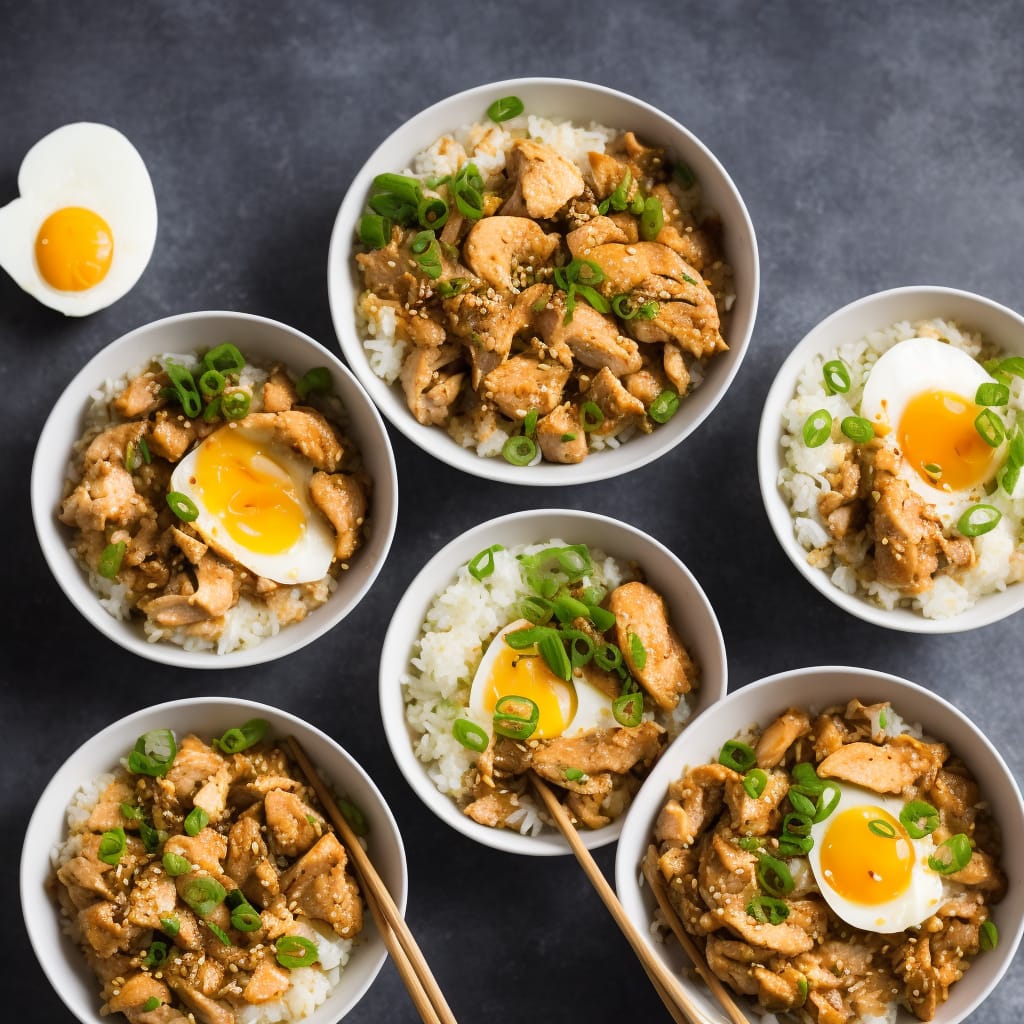 Oyakodon (Japanese Chicken and Egg Rice Bowl) Recipe
How To Make Oyakodon (Japanese Chicken and Egg Rice Bowl)
When you want it fresh and light, it's time to put the spotlight on these must-have Japanese recipes. Your culinary skills take center stage as you serve gastronomically appealing sushi, ramen, and miso soup! Japanese buffet right at your own home!
Ingredients
2 cups cooked short-grain rice
1 tablespoon vegetable oil
1 onion, thinly sliced
2 boneless, skinless chicken breasts, thinly sliced
4 tablespoons soy sauce
4 tablespoons mirin
4 large eggs
2 green onions, thinly sliced
Nori (dried seaweed), for garnish (optional)
Instructions
Heat vegetable oil in a large skillet over medium heat. Add onion and cook until softened, about 5 minutes.

Add chicken to the skillet and cook until browned and cooked through, about 10 minutes.

In a small bowl, whisk together soy sauce and mirin. Pour the mixture over the chicken and onions in the skillet.

In a separate bowl, beat the eggs. Pour the beaten eggs over the chicken and onions in the skillet. Cook until the eggs are just set, about 3-4 minutes.

Divide the cooked rice among 4 bowls. Scoop the chicken, onions, and eggs over the rice. Garnish with green onions and nori, if desired.

Serve hot and enjoy!
Nutrition
Calories :

470kcal

Total Fat :

9g

Saturated Fat :

2g

Cholesterol :

246mg

Sodium :

1250mg

Total Carbohydrates :

61g

Dietary Fiber :

2g

Sugar :

7g

Protein :

36g