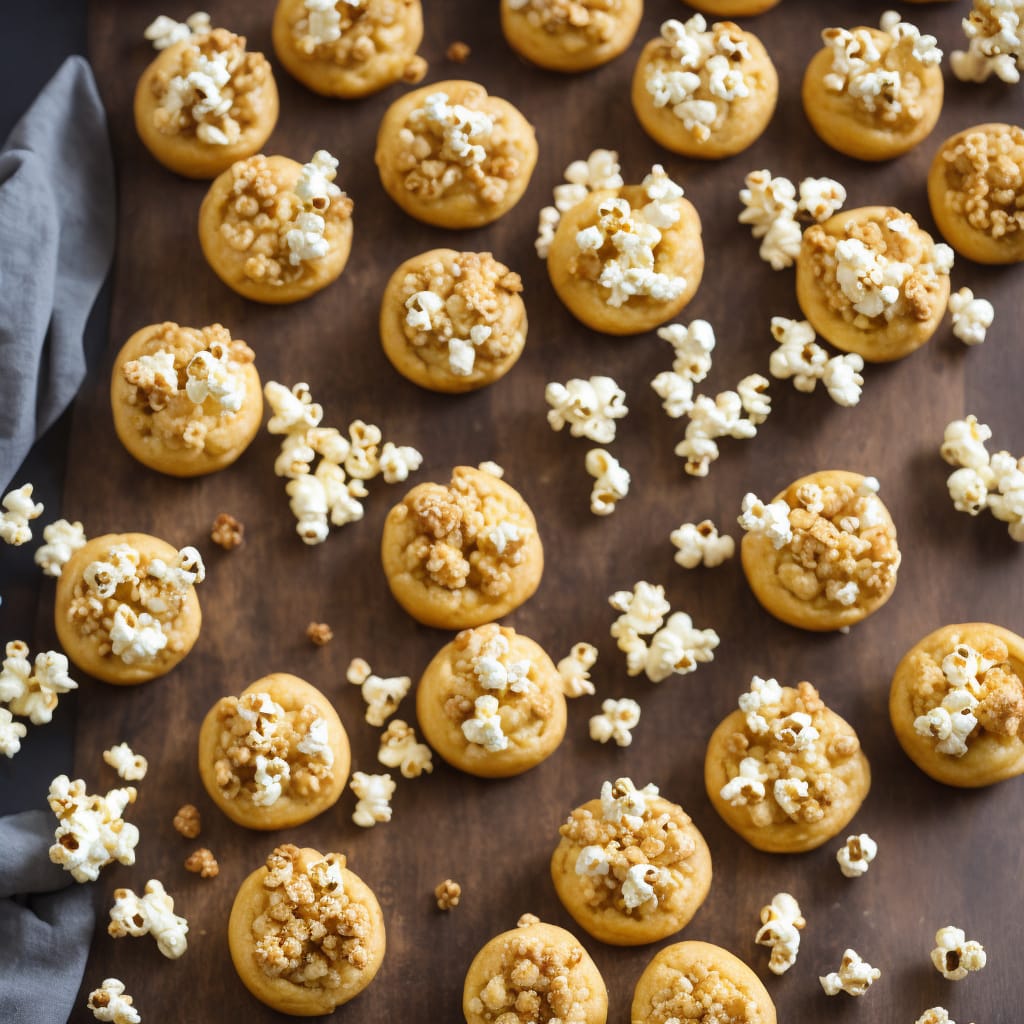 Salted Caramel & Popcorn Crumble Choux Buns Recipe
How To Make Salted Caramel & Popcorn Crumble Choux Buns
French cuisine offers some of the most decadent sweet treats that you could possibly have. Fortunately, you don't have to travel to Europe or to your nearby bakeshop to try them for yourself. With these French dessert recipes, you can treat your sweet tooth to a homemade rendition of last course classics. What could be more satisfying than sprinkling your personal touch onto your favorite desserts? Feel free to explore your options below and get started!
Ingredients
125g all-purpose flour
120ml water
100g unsalted butter
3 large eggs
1/4 tsp salt
200g caramel sauce
50g popcorn
Instructions
Preheat the oven to 200°C (400°F) and line a baking sheet with parchment paper.

In a saucepan, bring the water, butter, and salt to a boil over medium heat.

Remove from the heat and immediately add the flour. Stir vigorously until a smooth dough forms.

Transfer the dough to a mixing bowl and let it cool for a minute.

Add the eggs, one at a time, beating well after each addition until the dough becomes smooth and shiny.

Transfer the dough into a piping bag fitted with a large round tip and pipe small mounds onto the prepared baking sheet.

Bake for 25-30 minutes, or until the choux buns are golden brown and puffed up.

Remove from the oven and let them cool completely.

Make a small hole in the bottom of each choux bun and fill with caramel sauce.

In a separate bowl, crush the popcorn into small pieces.

Sprinkle the popcorn crumble over the filled choux buns.

Serve immediately and enjoy!
Nutrition
Calories :

398kcal

Total Fat :

19g

Saturated Fat :

11g

Cholesterol :

166mg

Sodium :

123mg

Total Carbohydrates :

49g

Dietary Fiber :

3g

Sugar :

29g

Protein :

8g