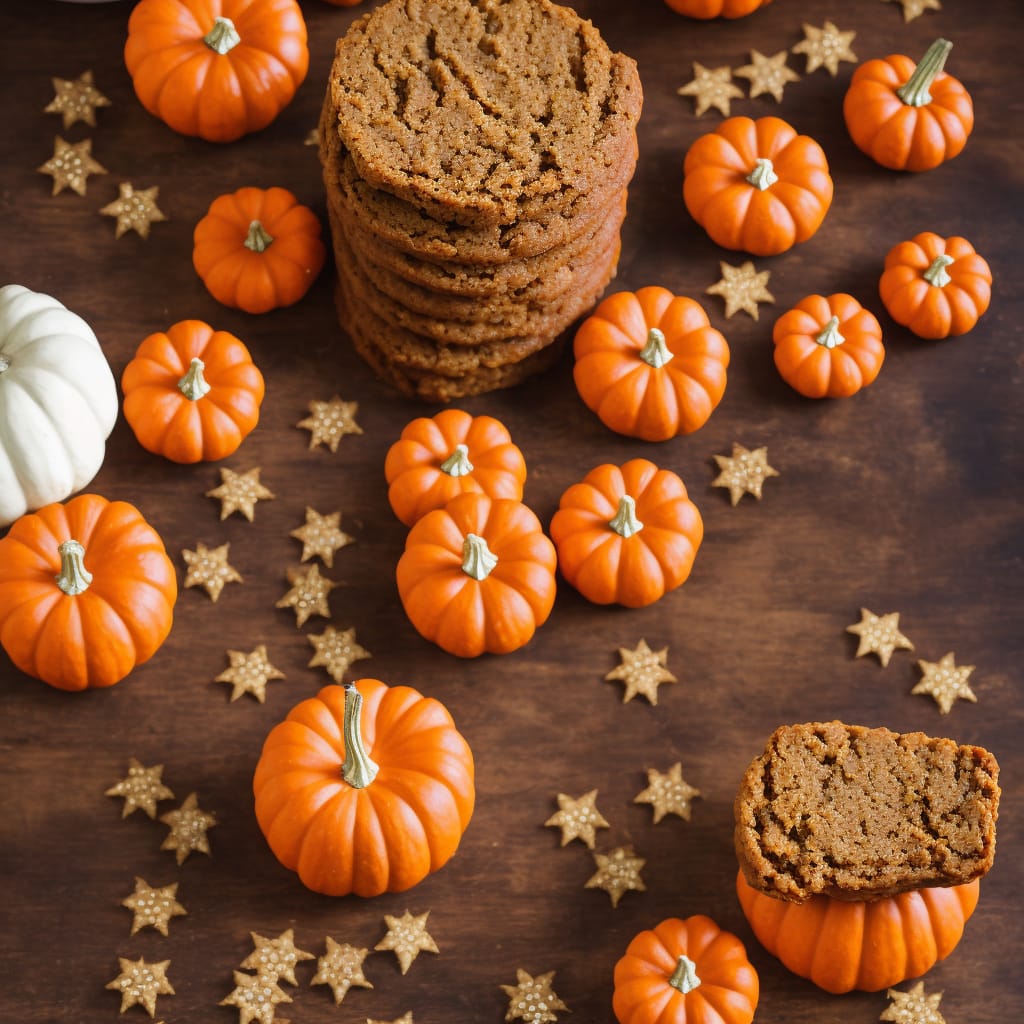 Pumpkin Gingerbread Recipe
How To Make Pumpkin Gingerbread
Christmas is definitely the season for family meals and get-togethers. As such, it's only fitting to serve nothing but the best for your loved ones— from the appetizer right down to the dessert. But even if you're not quite sure what to make yet, don't worry. You're more than welcome to browse through these Christmas dessert recipes to find the best sweet treats to serve during the holidays. Recreate the classic Bûche de Noël treat, and more!
Ingredients
1 1/2 cups all-purpose flour
1 tsp baking powder
1/2 tsp baking soda
1/4 tsp salt
1 tsp ground cinnamon
1 tsp ground ginger
1/2 tsp ground cloves
1/2 cup unsalted butter, melted
1/2 cup granulated sugar
1/2 cup brown sugar
1/2 cup canned pumpkin puree
1/4 cup molasses
1/2 cup milk
1/4 cup hot water
Instructions
Preheat oven to 350°F (175°C). Grease a 9×5 inch loaf pan.

In a medium bowl, whisk together flour, baking powder, baking soda, salt, cinnamon, ginger, and cloves.

In a large bowl, cream together melted butter, granulated sugar, and brown sugar until smooth. Mix in pumpkin puree, molasses, and milk until well combined.

Gradually add the dry ingredients to the wet ingredients, mixing just until incorporated. Stir in the hot water until the batter is smooth.

Pour the batter into the prepared loaf pan and smooth the top.

Bake for 45-50 minutes, or until a toothpick inserted into the center comes out clean.

Allow the gingerbread to cool in the pan for 10 minutes, then transfer to a wire rack to cool completely.
Nutrition
Calories :

387kcal

Total Fat :

14g

Saturated Fat :

8g

Cholesterol :

36mg

Sodium :

252mg

Total Carbohydrates :

65g

Dietary Fiber :

2g

Sugar :

32g

Protein :

4g