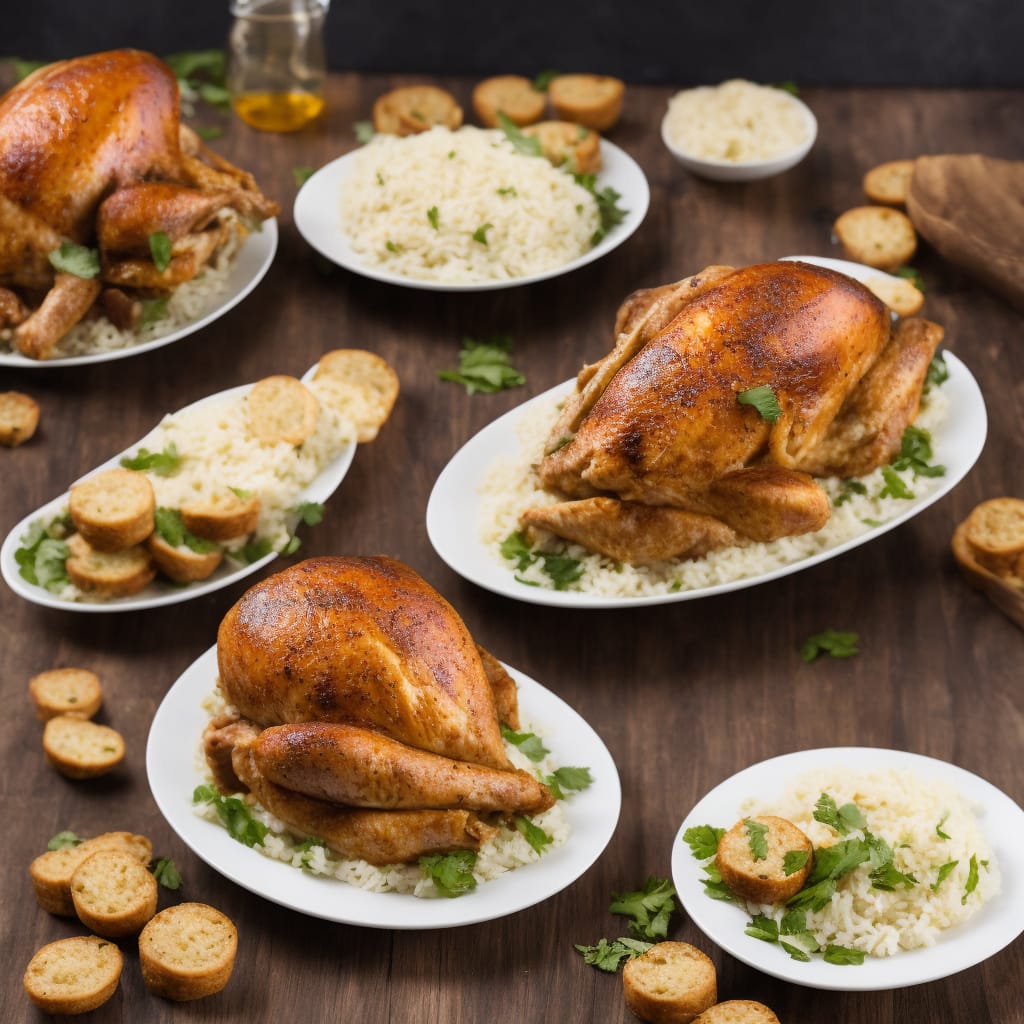 Turkey Divan Recipe
How To Make Turkey Divan Recipe
You don't have to wait for Thanksgiving to get a taste of our delicious turkey recipes! In these mouth-watering turkey recipes, we cook turkey in plenty of tasty ways. We have turkey sandwiched between lovely bread, baked as pie filling, and cooked in a casserole. Whatever way it's served, turkey meat is a versatile dish you just can't get enough of.
Ingredients
2 cups cooked turkey, diced
2 cups broccoli florets, steamed
1 can condensed cream of chicken soup
1/2 cup mayonnaise
1/2 cup milk
1/2 cup shredded cheddar cheese
1/4 cup grated Parmesan cheese
1 tsp Dijon mustard
1/2 tsp garlic powder
Salt and pepper, to taste
Instructions
Preheat oven to 375°F (190°C).

In a large bowl, combine the cream of chicken soup, mayonnaise, milk, Dijon mustard, garlic powder, salt, and pepper. Mix well.

Add the diced turkey and steamed broccoli to the sauce mixture. Stir until everything is evenly coated.

Transfer the mixture to a greased baking dish.

Sprinkle the shredded cheddar cheese and grated Parmesan cheese on top.

Bake for 25-30 minutes, or until the cheese is melted and bubbly.

Serve hot and enjoy!
Nutrition
Calories :

320kcal

Total Fat :

20g

Saturated Fat :

7g

Cholesterol :

80mg

Sodium :

870mg

Total Carbohydrates :

12g

Dietary Fiber :

2g

Sugar :

3g

Protein :

25g