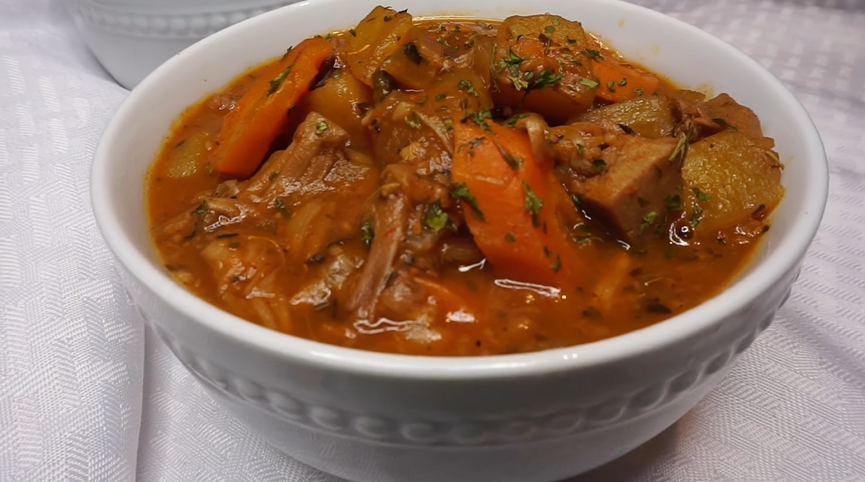 Easy Slow Cooker Vegetable Beef Soup Recipe
How To Make Easy Slow Cooker Vegetable Beef Soup
Enjoy a hearty and tasty meal with this easy slow cooker vegetable beef soup that's made with chuck roast, potatoes, and carrots for a loaded dinner dish.
Total:
8 hours 15 minutes
Instructions
Heat a cast iron skillet or other heavy skillet on medium high heat with the canola oil.
Season the beef with ½ salt and pepper.
Sear the beef for 5 to 6 minutes on each side until a deep golden crust formed on each side.
Trim any large sections of fat and cut the rest of the beef into 2-inch chunks.
To slow cooker, add the beef, rest of the salt and pepper, potatoes, carrots, green beans, corn, garlic, yellow onion, bay leaves, beef base, and tomato paste.
Add water to the cast iron skillet on medium high heat and scrape up the browned bits in the skillet.
Add the water to the slow cooker.
Stir well and cook for 8 hours on Low.
Just before serving add in the frozen peas and stir.
Serve and enjoy.
Nutrition
Monounsaturated Fat: 

4.21g
Polyunsaturated Fat: 

1.39g