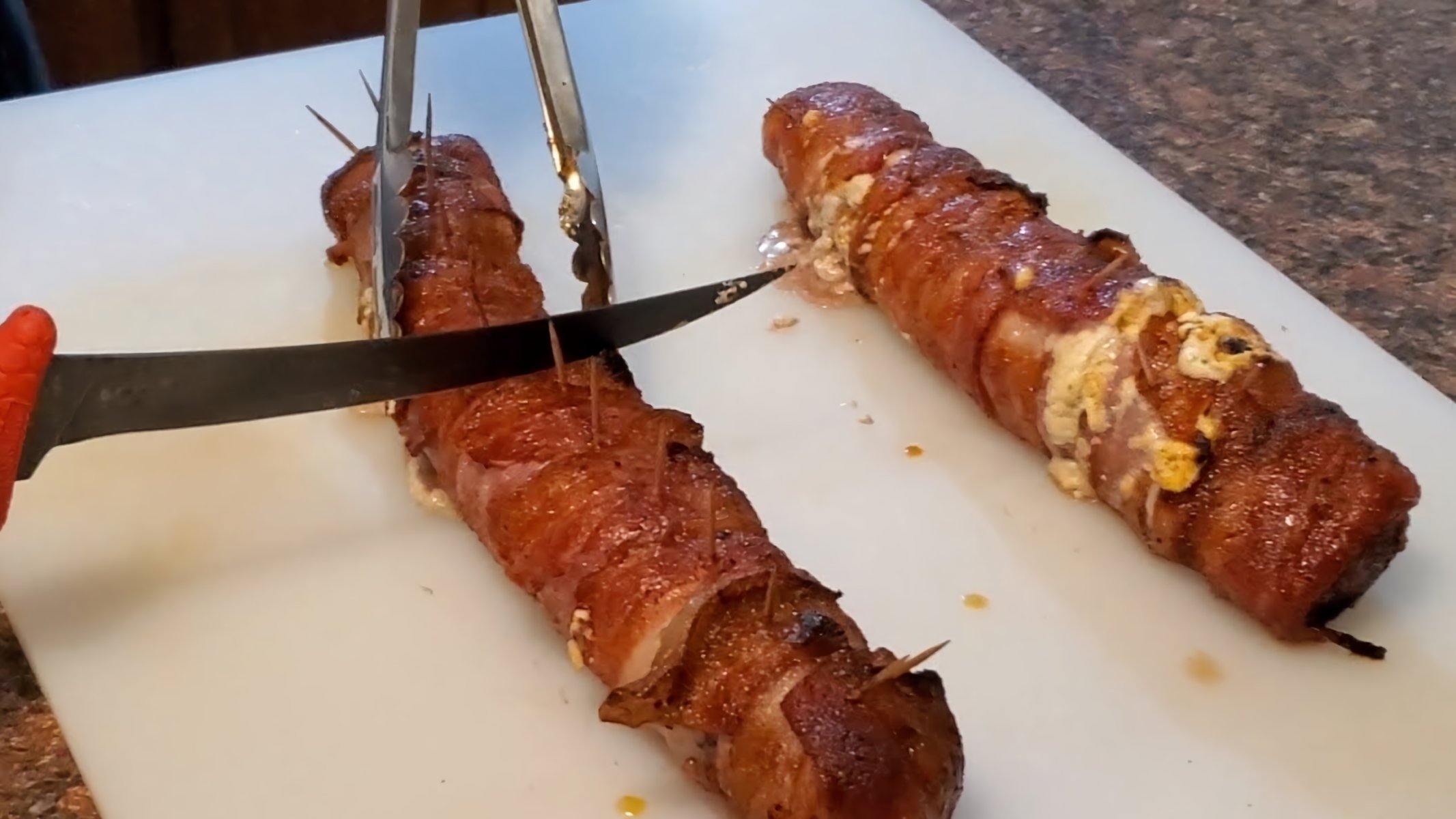 Bacon-Wrapped Grilled Elk Backstrap Recipe
How To Make Bacon-Wrapped Grilled Elk Backstrap
If you're the outdoorsy type who simply loves grilled food and barbeque, then these grilled and BBQ recipes are for you! Cooking at the grill will be no challenge at all when you've got our grilled and BBQ recipes at hand.
Ingredients
4 elk backstrap steaks, about 6 ounces each
8 slices of bacon
2 tablespoons of olive oil
1 teaspoon of garlic powder
1 teaspoon of paprika
Salt and pepper to taste
Instructions
Preheat grill to high heat.

Wrap each elk backstrap steak with 2 slices of bacon.

Securing the bacon with toothpicks, if necessary.

Drizzle the olive oil over the wrapped steaks.

In a small bowl, mix together the garlic powder, paprika, salt, and pepper.

Sprinkle the spice mixture over the wrapped steaks, ensuring they are evenly coated.

Place the elk backstrap steaks on the hot grill and cook for 4-5 minutes per side, or until desired doneness.

Remove from the grill and let rest for a few minutes before serving.

Remove the toothpicks and slice the elk backstrap steaks into thick, juicy pieces.
Nutrition
Calories :

380kcal

Total Fat :

21g

Saturated Fat :

6g

Cholesterol :

125mg

Sodium :

690mg

Total Carbohydrates :

0g

Dietary Fiber :

0g

Sugar :

0g

Protein :

45g