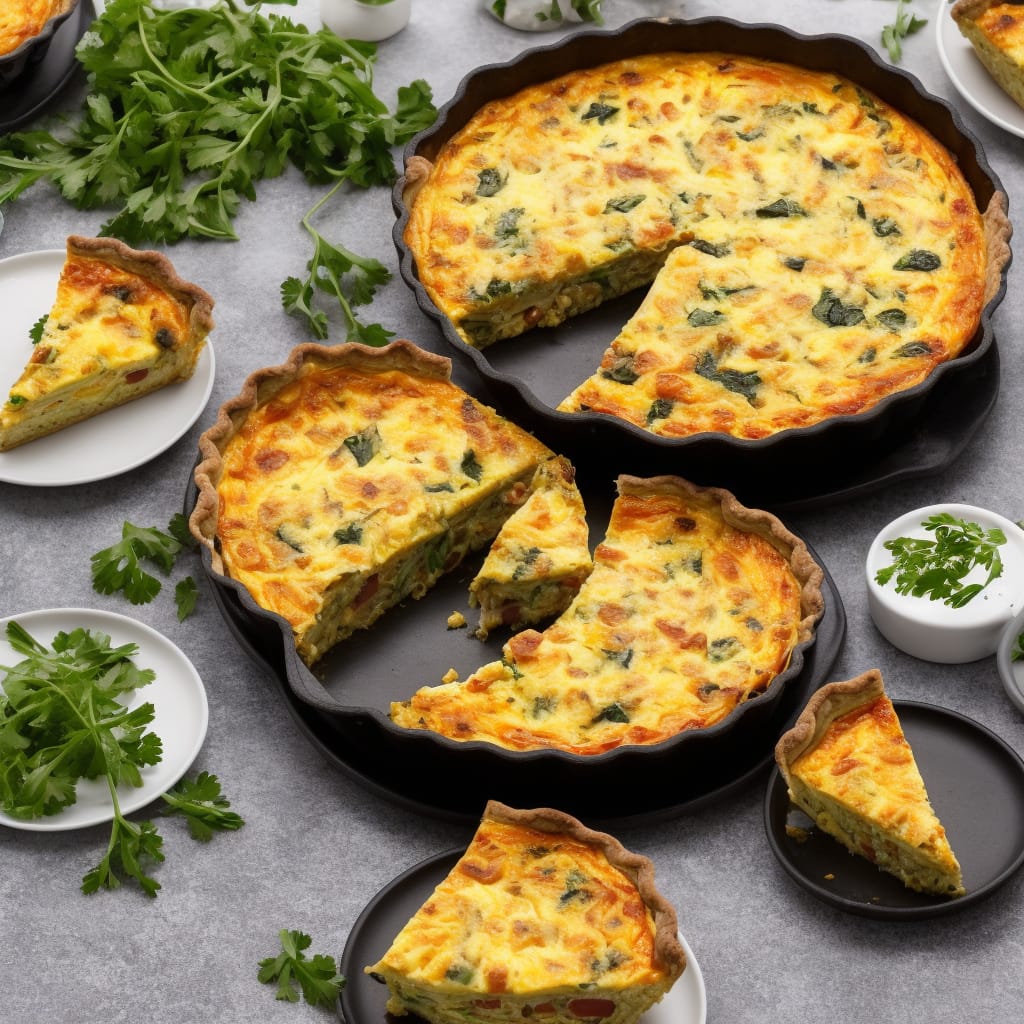 Ham and Vegetable Quiche Recipe
How To Make Ham and Vegetable Quiche
No holiday celebration is complete without a beautifully roasted ham. And if you haven't gotten around to finishing the whole slab of pork over dinner, there's no need to worry. Transform the scraps into a whole new meal altogether with the help of these leftover ham recipes. Stir them into some noodles, throw together a good ol' hash, or make a bowl of soup with this ingredient. There are a handful of options to choose from in this collection.
Ingredients
1 pre-made pie crust
1 cup leftover ham, diced
1/2 cup broccoli florets, chopped
1/2 cup red bell pepper, diced
1/4 cup onion, diced
1/2 cup shredded cheddar cheese
4 eggs
1 cup milk
1/2 teaspoon salt
1/4 teaspoon black pepper
Instructions
Preheat the oven to 375°F (190°C).

In a skillet, sauté the diced ham, broccoli, bell pepper, and onion until slightly softened.

Place the pre-made pie crust in a pie dish and spread the ham and vegetable mixture evenly over the crust.

In a separate bowl, whisk together the eggs, milk, salt, and black pepper.

Pour the egg mixture over the ham and vegetables in the pie crust.

Sprinkle the shredded cheddar cheese over the top.

Bake in the preheated oven for 35-40 minutes, or until the quiche is set and the top is golden brown.

Allow the quiche to cool slightly before slicing and serving.
Nutrition
Calories :

312kcal

Total Fat :

17g

Saturated Fat :

7g

Cholesterol :

206mg

Sodium :

697mg

Total Carbohydrates :

23g

Dietary Fiber :

2g

Sugar :

4g

Protein :

17g