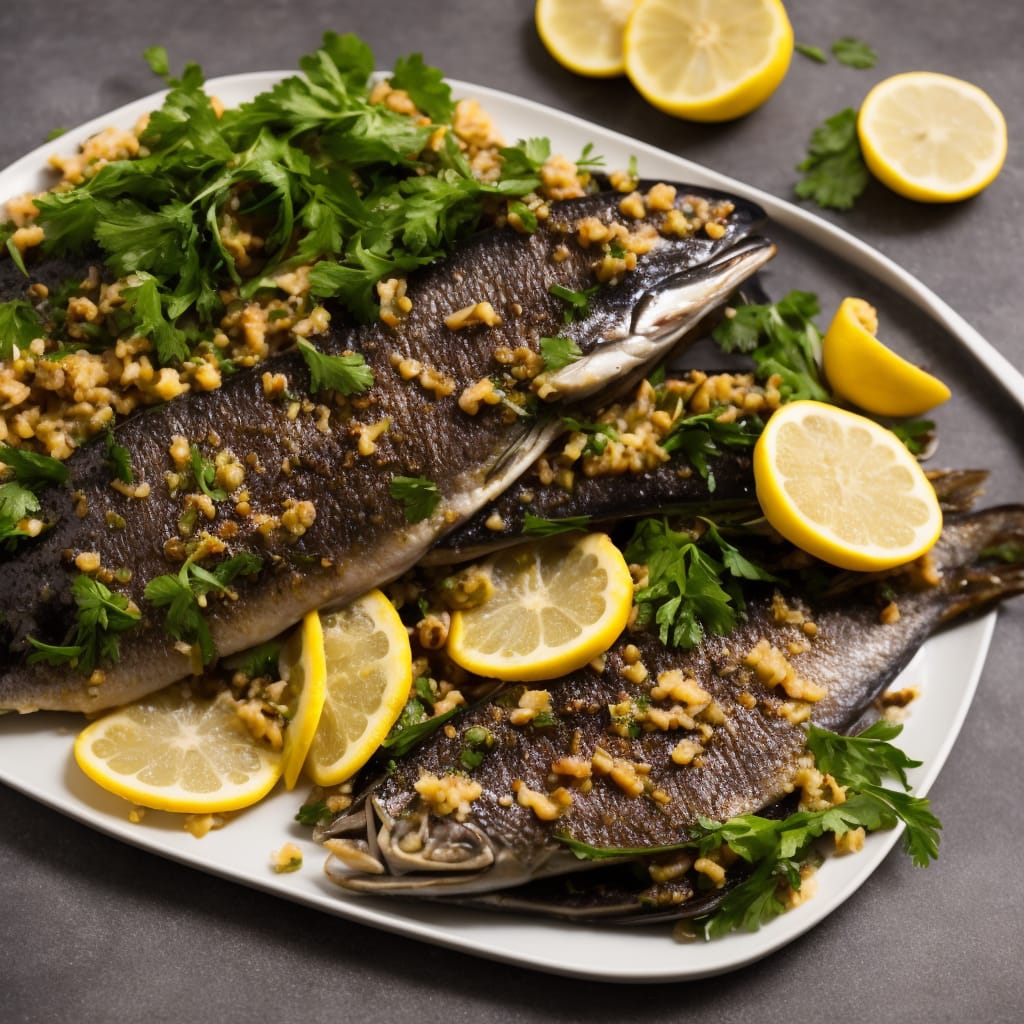 Mackerel with Date, Aubergine & Preserved Lemon Relish Recipe
How To Make Mackerel with Date, Aubergine & Preserved Lemon Relish
There are lots of reasons to include fish in your diet. For one, they're really tasty. Plus, they're packed with omega-3 fatty acids that are good for your heart health. This is especially true for fattier fishes like mackerel. And since they're among the least expensive types, having them several days of the week won't be a problem. Discover different ways of preparing this type of fish with these mackerel recipes!
Ingredients
4 fresh mackerel fillets
8 dates, pitted and chopped
1 small aubergine, diced
1 preserved lemon, finely chopped
1 tbsp olive oil
Salt and pepper to taste
Instructions
Preheat the oven to 200°C (400°F).

Place the mackerel fillets on a baking tray and season with salt and pepper. Roast in the oven for 10-12 minutes or until cooked through.

In a separate pan, heat the olive oil over medium heat. Add the diced aubergine and cook until golden and tender, about 8-10 minutes.

Remove the cooked aubergine from the pan and set aside. In the same pan, add the chopped dates and preserved lemon. Cook for 2-3 minutes until the flavors meld together.

Serve the roasted mackerel fillets on top of the cooked aubergine and spoon the date and preserved lemon relish over the fish. Enjoy!
Nutrition
Calories :

305kcal

Total Fat :

10g

Saturated Fat :

2g

Cholesterol :

60mg

Sodium :

250mg

Total Carbohydrates :

30g

Dietary Fiber :

7g

Sugar :

22g

Protein :

25g