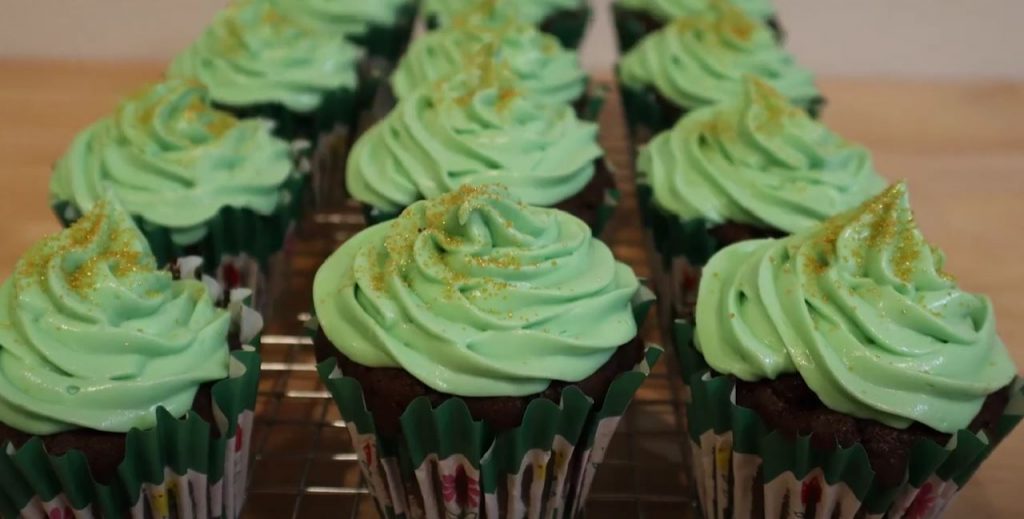 Chocolate Stout Cupcakes with Bailey's Irish Cream Cheese Frosting Recipe
How To Make Chocolate Stout Cupcakes with Bailey's Irish Cream Cheese Frosting
The rich chocolate cupcake in this dessert is flavored with stout beer and the frosting is infused with Baileys. You won't need to share with the kids.
Ingredients
For Bailey's Frosting:
For Cupcakes:
Instructions
Combine all the frosting ingredients in a medium bowl and mix until smooth with an electric mixer.
Refrigerate until ready to use.
Preheat oven to 350 degrees F. Line a cupcake tin with 12 liners and lightly spray liners with oil (to prevent sticking).
In a large bowl sift together all the dry ingredients; sugar, flour, cocoa powder, salt and baking soda.
In a medium bowl combine the wet ingredients (egg through canola oil) and beat until smooth.
With a mixer, slowly add the sifted flour mixture to the wet ingredients and mix until just combined.
Pour into cupcake liners and bake 30 minutes or until a toothpick inserted in the center comes out clean.
Allow to cool completely before frosting.
Nutrition
Monounsaturated Fat: 

6.99g
Polyunsaturated Fat: 

1.77g