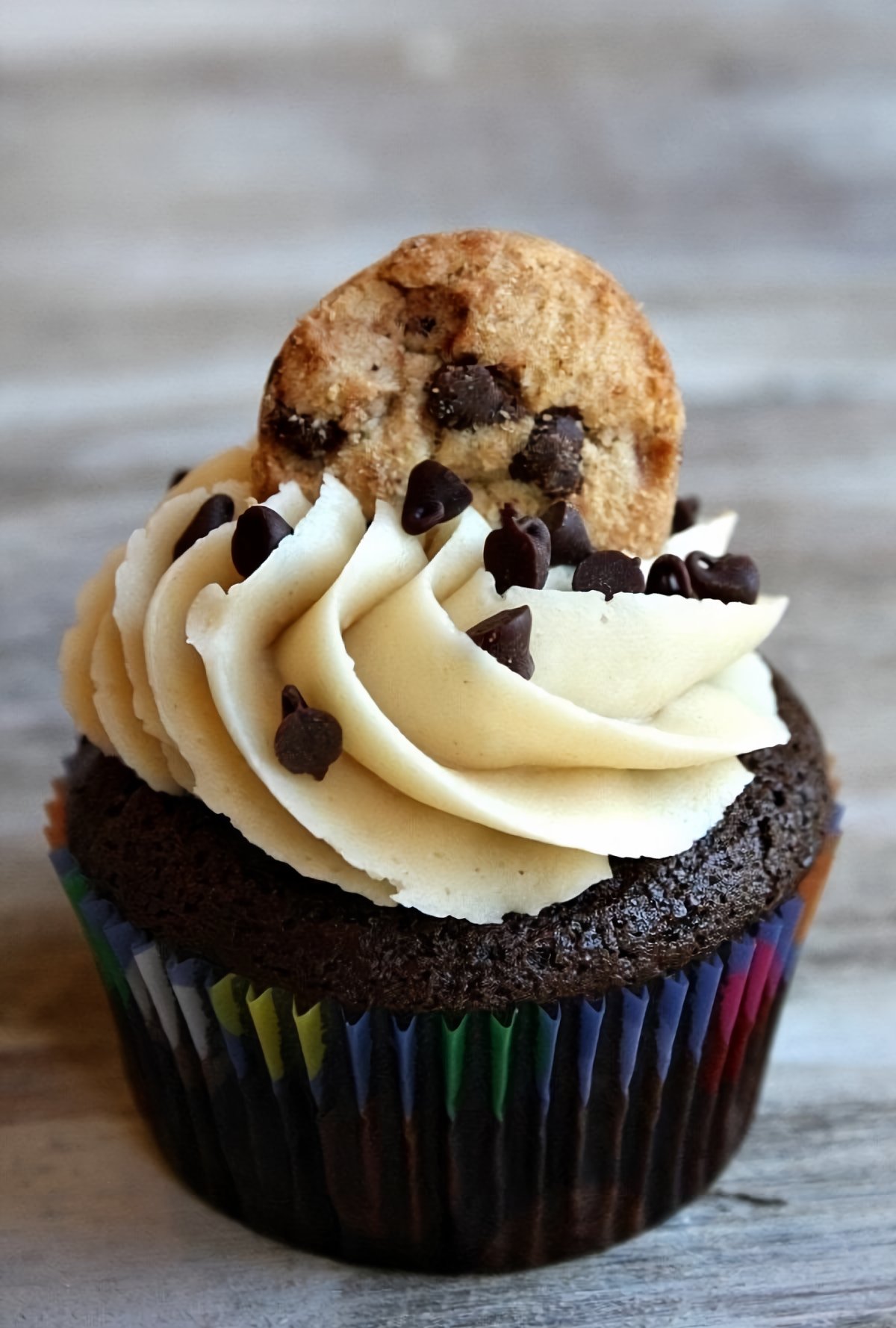 Chocolate Chip Cookie Dough + Cupcake = The BEST Cupcake Ever Recipe
How To Make Chocolate Chip Cookie Dough + Cupcake = The BEST Cupcake Ever
Want a dessert that's a little more fun and visual? Then cupcakes is the treat for you! Enjoy these cupcake recipes as a sweet dessert, or sneak them in as something to snack on when nobody's looking. You deserve it!
Ingredients
1 cup of all-purpose flour
1/2 cup of sugar
1/4 cup of unsalted butter, softened
1/4 cup of milk
1/4 cup of chocolate chips
1/2 tsp of vanilla extract
1/2 tsp of baking powder
1/4 tsp of salt
1/4 cup of chocolate chip cookie dough, cut into small pieces
Instructions
Preheat the oven to 350°F (175°C). Line a muffin tin with cupcake liners.

In a mixing bowl, cream together the softened butter and sugar until light and fluffy.

Add the eggs one at a time, mixing well after each addition. Stir in the vanilla extract.

In a separate bowl, whisk together the flour, baking powder, and salt. Gradually add this dry mixture to the butter mixture, alternating with the milk.

Fold in the chocolate chips and chunks of cookie dough.

Spoon the batter into the cupcake liners, filling each about 2/3 full.

Bake for 18-20 minutes, or until a toothpick inserted into the center comes out clean. Allow the cupcakes to cool completely before decorating.
Nutrition
Calories :

325kcal

Total Fat :

14g

Saturated Fat :

8g

Cholesterol :

65mg

Sodium :

240mg

Total Carbohydrates :

47g

Dietary Fiber :

1g

Sugar :

30g

Protein :

4g