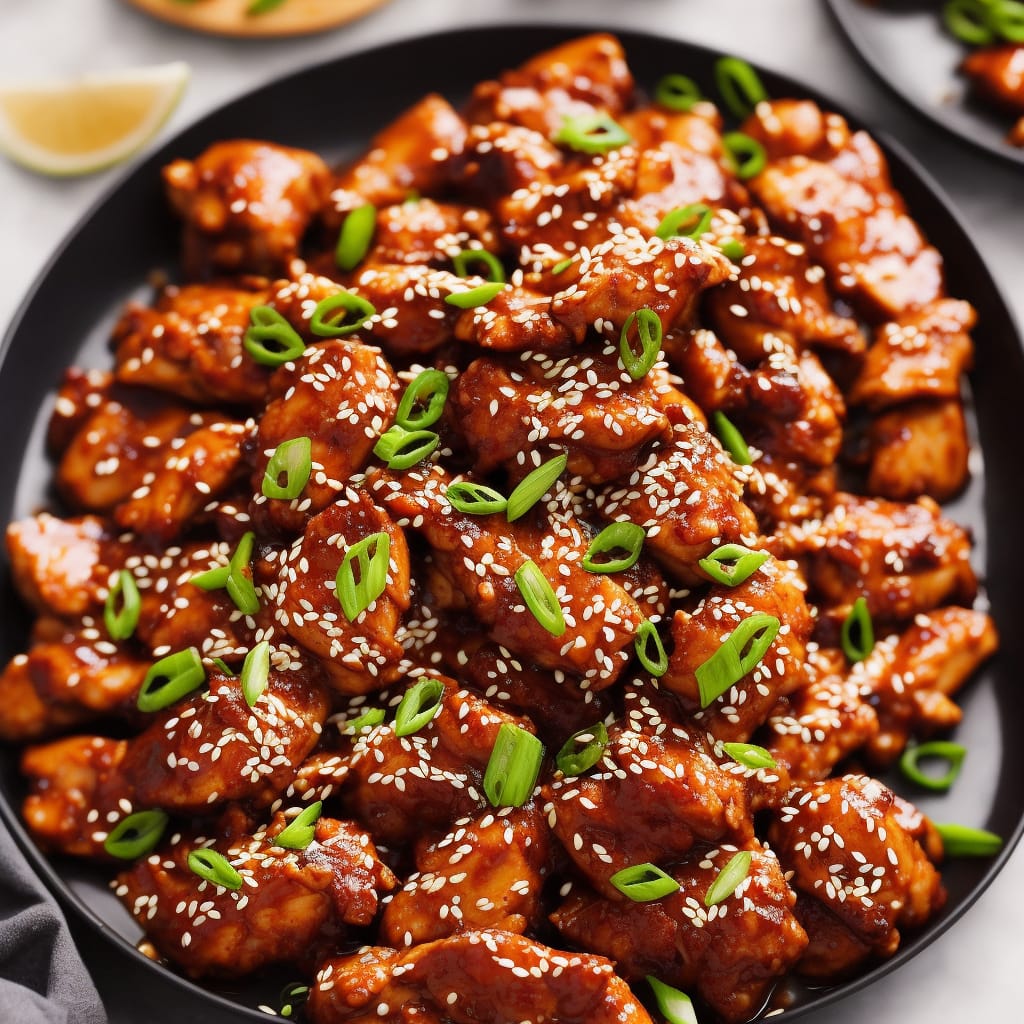 Spicy Korean Chicken Recipe
How To Make Spicy Korean Chicken Recipe
If you think K-pop is the only thing to stan about Koreans, then you haven't tried these cool Korean recipes yet. Make K-style fried chicken, wraps, and drinks with these Korean recipes.
Ingredients
4 chicken breasts, boneless and skinless
1/4 cup soy sauce
2 tablespoons gochujang (Korean chili paste)
2 tablespoons honey
2 tablespoons rice vinegar
1 tablespoon sesame oil
2 cloves garlic, minced
1 teaspoon ginger, grated
1/2 teaspoon black pepper
1/4 teaspoon salt
1/4 teaspoon red pepper flakes (optional)
2 green onions, chopped (for garnish)
1 tablespoon sesame seeds (for garnish)
Instructions
Preheat your oven to 400°F (200°C).

In a bowl, whisk together the soy sauce, gochujang, honey, rice vinegar, sesame oil, minced garlic, grated ginger, black pepper, salt, and red pepper flakes (if desired).

Place the chicken breasts in a baking dish and pour the marinade over them, making sure to coat all sides. Let the chicken marinate for at least 10 minutes.

Bake the chicken in the preheated oven for 20-25 minutes, or until cooked through and the internal temperature reaches 165°F (74°C).

While the chicken is baking, you can prepare the garnish by mixing chopped green onions and sesame seeds.

Once the chicken is cooked, remove from the oven and let it rest for a few minutes before serving. Sprinkle the green onion and sesame seed mixture evenly over the chicken.

Serve the Spicy Korean Chicken with steamed rice or noodles.
Nutrition
Calories :

320kcal

Total Fat :

6g

Saturated Fat :

1g

Cholesterol :

80mg

Sodium :

1100mg

Total Carbohydrates :

22g

Dietary Fiber :

1g

Sugar :

17g

Protein :

40g