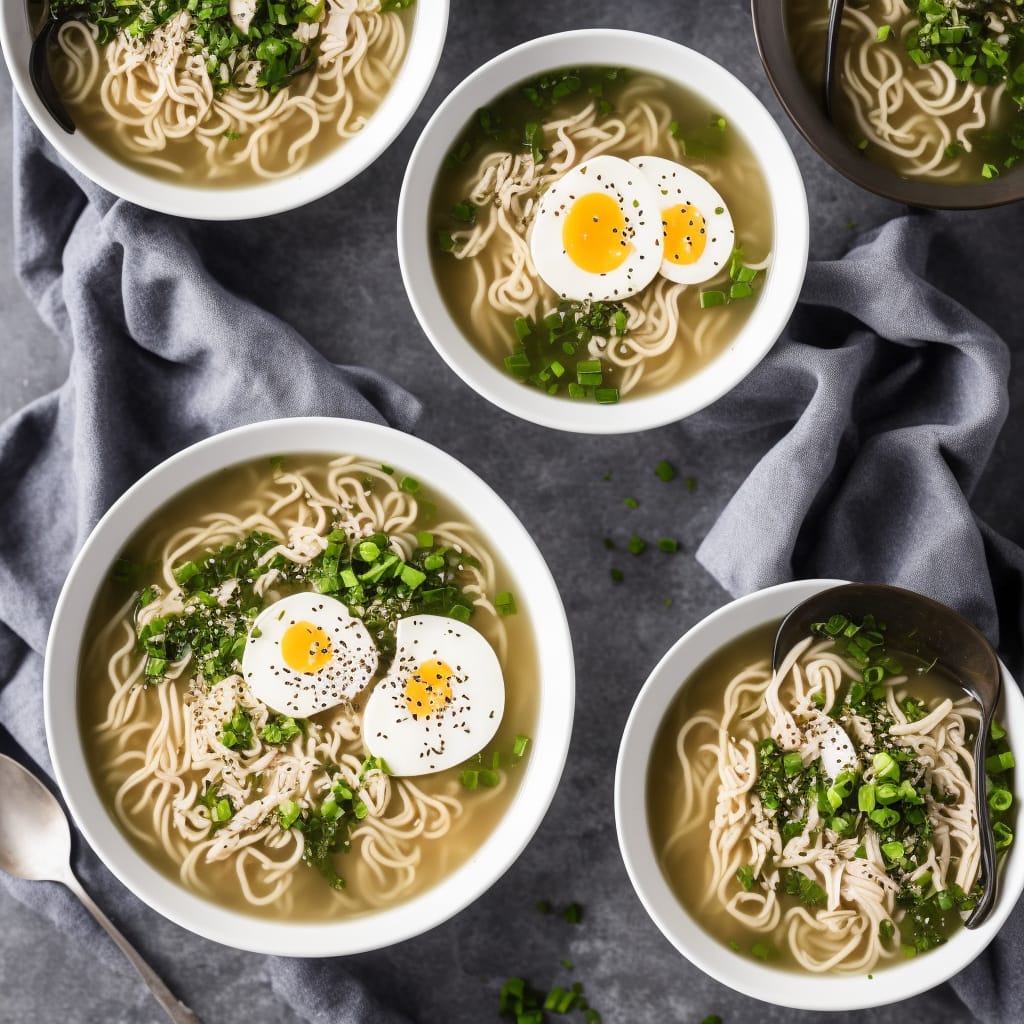 Instant Pot Tonkotsu Ramen Broth Recipe
How To Make Instant Pot Tonkotsu Ramen Broth
When you want it fresh and light, it's time to put the spotlight on these must-have Japanese recipes. Your culinary skills take center stage as you serve gastronomically appealing sushi, ramen, and miso soup! Japanese buffet right at your own home!
Ingredients
2 pounds pork bones
1 onion, quartered
4 cloves garlic, crushed
1 inch piece of ginger, sliced
2 tablespoons soy sauce
1 tablespoon mirin
1 tablespoon sake
8 cups water
Salt, to taste
Instructions
Place the pork bones in the Instant Pot and add enough water to cover them. Press the "Saute" function and cook the bones for about 10 minutes, turning occasionally, until browned.

Add the onion, garlic, ginger, soy sauce, mirin, sake, and water to the Instant Pot.

Close the lid and set the valve to the sealing position. Cook on high pressure for 60 minutes, followed by a natural release.

Once the pressure has released, open the lid and strain the broth through a fine mesh sieve, discarding the solids.

Return the broth to the Instant Pot and press the "Saute" function again. Bring the broth to a simmer and cook for an additional 30 minutes, stirring occasionally, until reduced and flavorful. Season with salt to taste.

Serve the tonkotsu ramen broth with your choice of ramen noodles, toppings, and garnishes.
Nutrition
Calories :

180kcal

Total Fat :

10g

Saturated Fat :

3g

Cholesterol :

20mg

Sodium :

1000mg

Total Carbohydrates :

10g

Dietary Fiber :

2g

Sugar :

4g

Protein :

14g