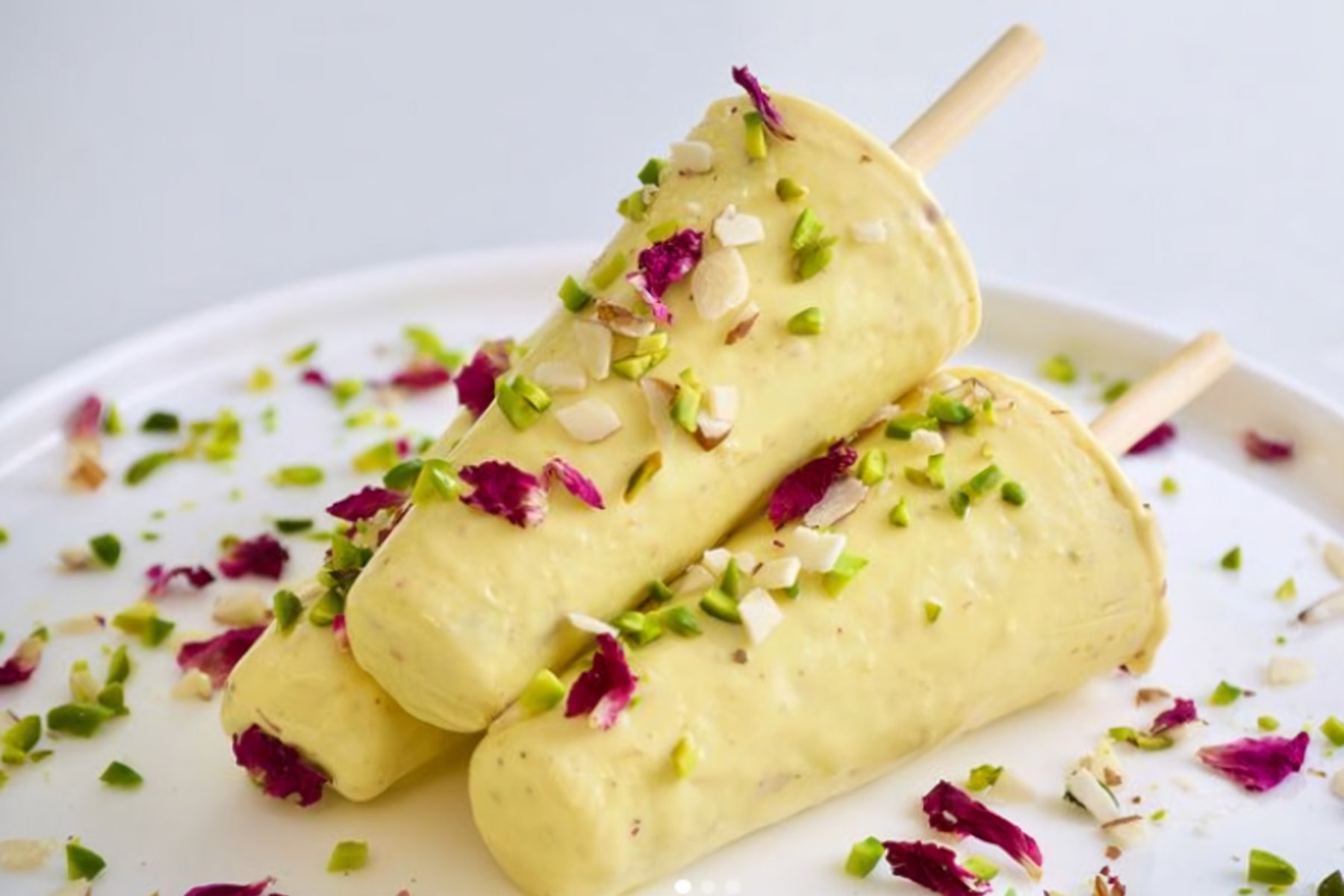 Kulfi Recipe
Take a quick trip to South Asia with our delicious Indian recipes! Make your own take on curry, biryani, and other famous Indian dishes with these recipes. Have fun cooking spicy and tangy Indian recipes like tikka masala or tandoori. We have all kinds of Indian curry recipes and even desserts too! So, what are you waiting for? Let's get cooking! 
Ingredients
2 cups of full-fat milk
1 cup of condensed milk
1/4 cup of chopped pistachios
1/4 teaspoon of cardamom powder
1 tablespoon of grated khoya (optional)
Instructions
In a heavy-bottomed pan, heat the milk over medium heat and bring it to a simmer.

Stir occasionally to prevent the milk from sticking to the bottom of the pan.

Once the milk has reduced to half its original quantity, add the condensed milk and stir well.

Cook for another 5-7 minutes until the mixture thickens slightly.

Remove the pan from heat and let it cool for a few minutes.

Add the cardamom powder, chopped pistachios, and grated khoya (if using) to the mixture and mix well.

Pour the mixture into kulfi molds or small disposable cups.

Freeze for at least 4-6 hours or until the kulfi is set.

To serve, remove the kulfi from the molds by dipping them briefly in warm water and then gently pulling them out.

Garnish with additional chopped pistachios if desired and serve chilled.
Nutrition
Calories :

230kcal

Total Fat :

9g

Saturated Fat :

4g

Cholesterol :

22mg

Sodium :

95mg

Total Carbohydrates :

30g

Dietary Fiber :

1g

Sugar :

25g

Protein :

9g