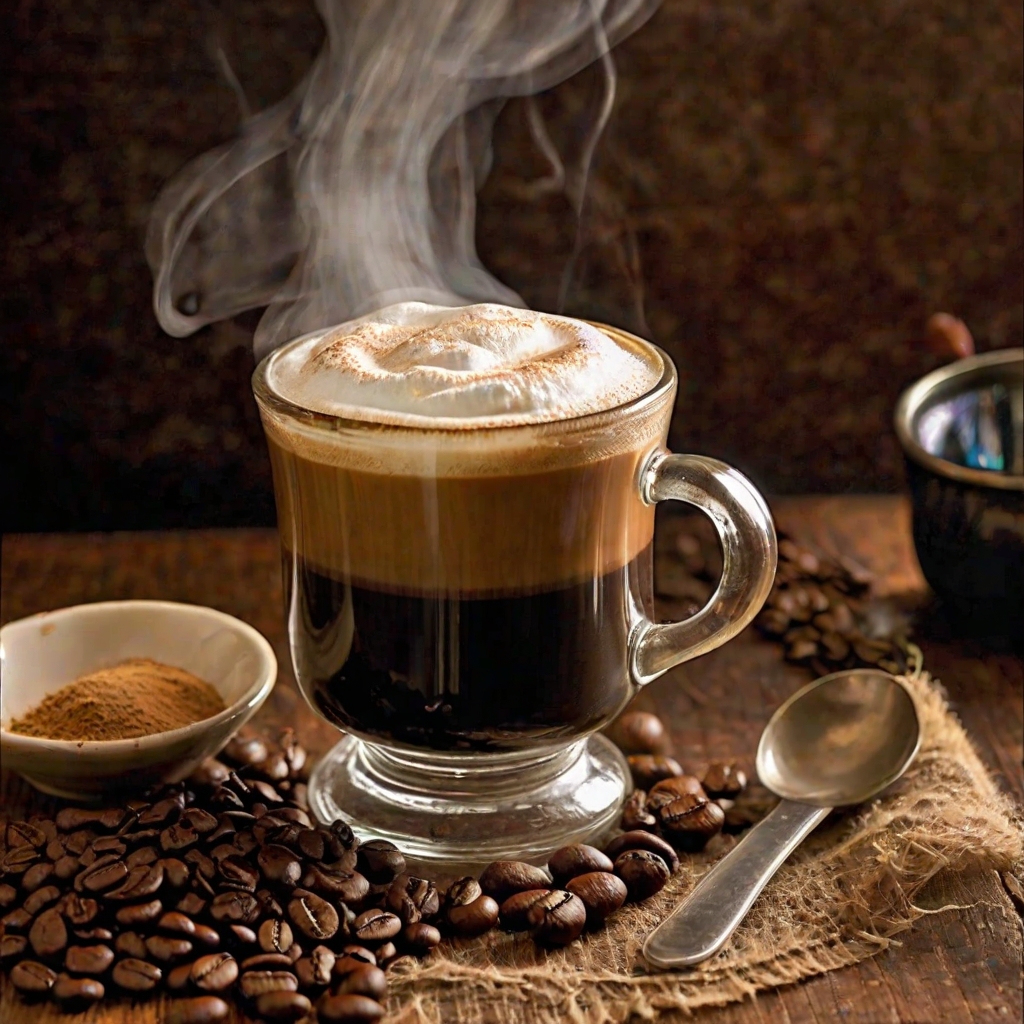 Michelle Bernstein's Cuban Coffee Recipe
How To Make Michelle Bernstein's Cuban Coffee Recipe
This is a bold and delicious coffee recipe with a sweet foam topping that will transport you straight to the streets of Cuba.
Ingredients
1/2 cup of strong espresso coffee
1/2 cup of evaporated milk
1/2 cup of water
4 tbsp of sugar
1/2 tsp of vanilla extract
Instructions
Brew strong espresso coffee.

In a small saucepan, combine the milk, water, sugar, and vanilla extract and whisk together over medium heat until it becomes frothy and foamy.

Divide the brewed coffee into 4 heatproof cups.

Pour the frothy mixture over the coffee, filling the cups to the rim.

Serve hot and enjoy!
Nutrition
Calories :

99 kcal

Total Fat :

2g

Saturated Fat :

1g

Cholesterol :

9mg

Sodium :

46mg

Total Carbohydrates :

18g

Dietary Fiber :

0g

Sugar :

18g

Protein :

3g