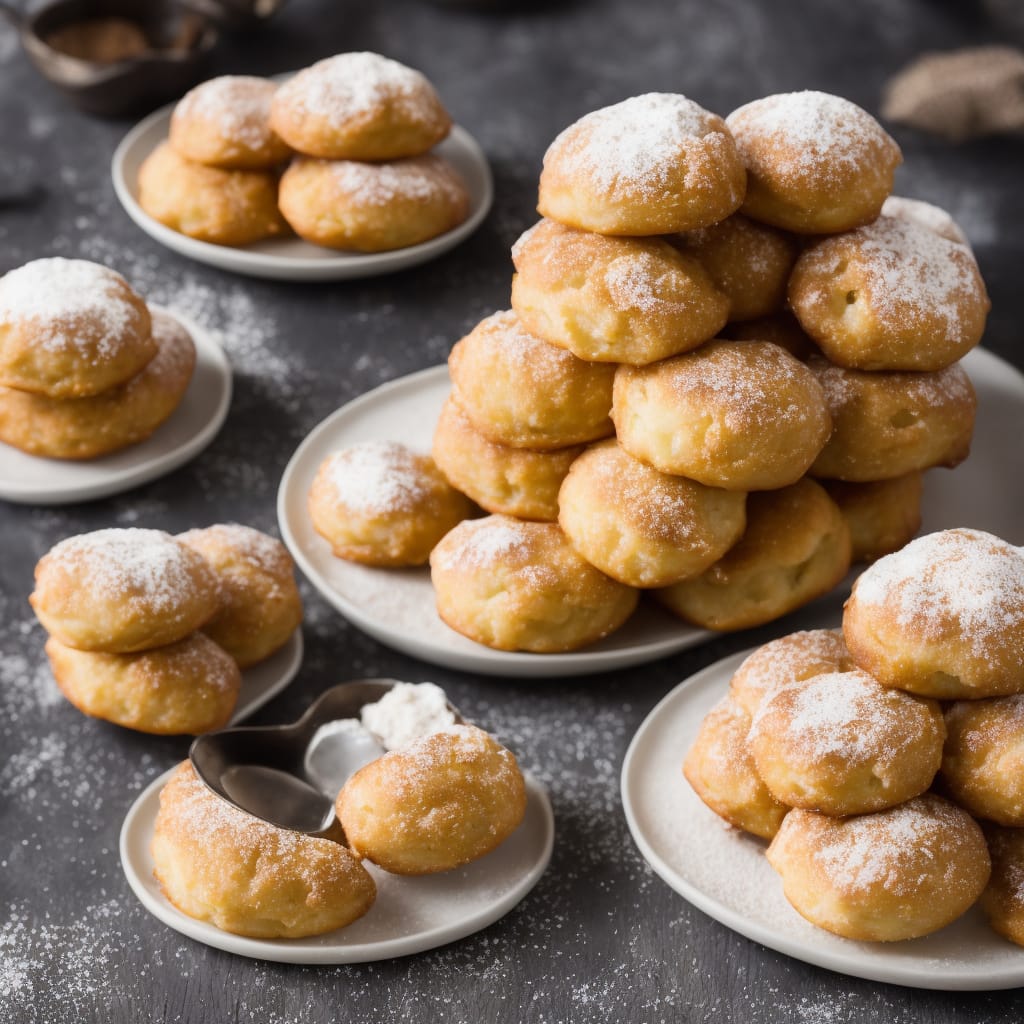 Thera's Canadian Fried Dough Recipe
How To Make Thera's Canadian Fried Dough Recipe
Start hanging your buntings and banners as fun fair and carnival food are now ready to be served. No need to wait in long lines before you enjoy corn dogs, popcorn, cotton candy, churros, and sundaes. Good times are here with these carnival food recipes.
Ingredients
2 cups all-purpose flour
1/4 cup sugar
1 tbsp baking powder
1/2 tsp salt
1 cup milk
1 tsp vanilla extract
Vegetable oil, for frying
Powdered sugar, for dusting
Instructions
In a large mixing bowl, combine the flour, sugar, baking powder, and salt.

In a separate bowl, whisk together the milk and vanilla extract.

Gradually pour the milk mixture into the dry ingredients, stirring until a soft dough forms.

On a generously floured surface, knead the dough for about 5 minutes until smooth and elastic.

Divide the dough into 4 equal portions and roll each portion into a circle about 1/4 inch thick.

In a deep frying pan or pot, heat vegetable oil to 375°F (190°C).

Carefully drop the dough circles into the hot oil, frying one at a time. Allow each side to cook for about 2-3 minutes or until golden brown.

Using a slotted spoon, transfer the fried dough to a paper towel-lined plate to drain excess oil.

Dust the fried dough with powdered sugar while still warm.

Serve immediately and enjoy!
Nutrition
Calories :

372kcal

Total Fat :

9g

Saturated Fat :

1g

Cholesterol :

1mg

Sodium :

520mg

Total Carbohydrates :

66g

Dietary Fiber :

2g

Sugar :

14g

Protein :

7g