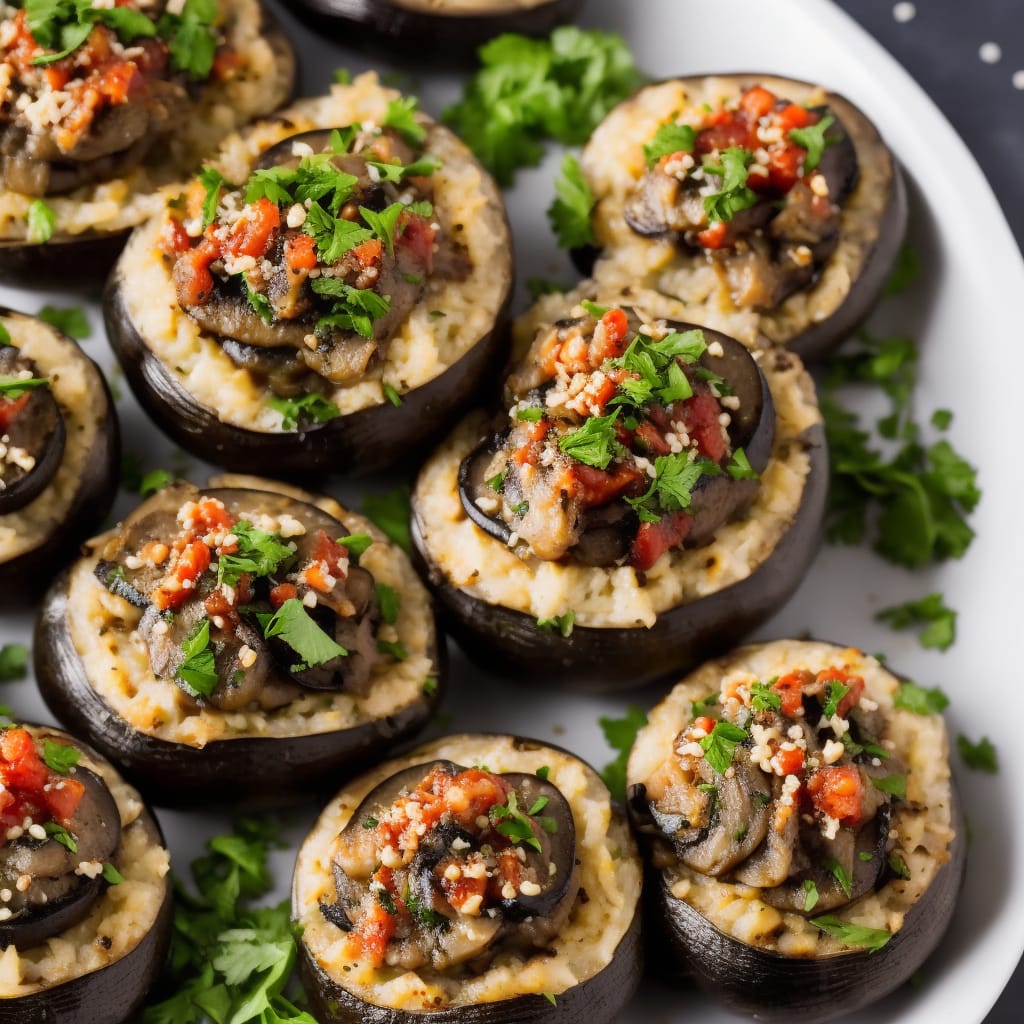 Grilled Stuffed Portobello Mushroom Caps Recipe
How To Make Grilled Stuffed Portobello Mushroom Caps
If you're the outdoorsy type who simply loves grilled food and barbeque, then these grilled and BBQ recipes are for you! Cooking at the grill will be no challenge at all when you've got our grilled and BBQ recipes at hand.
Ingredients
4 large Portobello mushroom caps
1/4 cup balsamic vinegar
2 tablespoons olive oil
1/2 teaspoon garlic powder
1/2 teaspoon dried thyme
1/2 teaspoon dried oregano
Salt and pepper to taste
1/2 cup crumbled feta cheese
1/4 cup diced red bell pepper
1/4 cup diced red onion
2 tablespoons chopped fresh parsley
Instructions
Preheat grill to medium heat.

Clean the Portobello mushrooms and remove the stems.

In a small bowl, whisk together the balsamic vinegar, olive oil, garlic powder, dried thyme, dried oregano, salt, and pepper.

Brush both sides of the mushroom caps with the marinade mixture.

In another bowl, mix together the crumbled feta cheese, diced red bell pepper, diced red onion, and chopped fresh parsley.

Stuff the mushroom caps with the cheese and vegetable mixture.

Grill the stuffed mushroom caps for about 10 minutes per side, or until the mushrooms are tender and the cheese is melted.

Serve hot and enjoy!
Nutrition
Calories :

150kcal

Total Fat :

8g

Saturated Fat :

3g

Cholesterol :

14mg

Sodium :

315mg

Total Carbohydrates :

14g

Dietary Fiber :

4g

Sugar :

6g

Protein :

8g