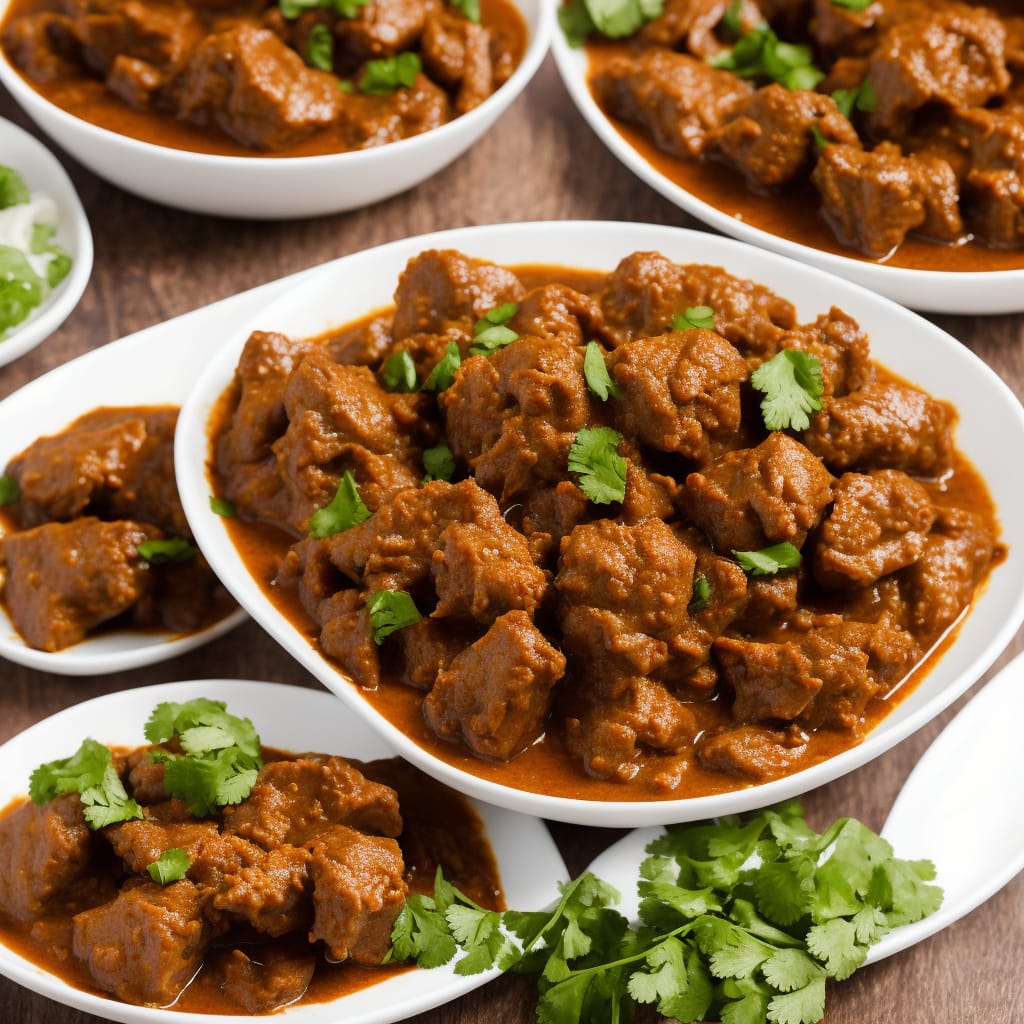 Malaysian Beef Rendang Recipe
How To Make Malaysian Beef Rendang Recipe
If you haven't tried Malaysian cuisine before, you're missing out! Luckily, there's no need to travel half-way around the world or go to a special Malaysian restaurant to have some. That's because it's more than possible to make Malaysian food at home. Known for their unique spice and herb combinations, their dishes are flavorful and always satisfying. From savory main dishes like Malaysian-style pork belly, to sweets like coconut jam—find them all in this roundup of Malaysian recipes.
Total:
2 hours and 20 minutes
Ingredients
500g beef, thinly sliced
2 tablespoons vegetable oil
1 onion, finely chopped
3 cloves garlic, minced
2 lemongrass stalks, bruised
4 kaffir lime leaves
1 cinnamon stick
4 cardamom pods
3 star anise
1 teaspoon turmeric powder
2 teaspoons chili powder
1 teaspoon ground coriander
1 teaspoon ground cumin
400ml coconut milk
1 tablespoon tamarind paste
2 tablespoons palm sugar
Salt, to taste
Instructions
Heat the vegetable oil in a large pot over medium heat. Add the onion and garlic, and cook until softened.

Add the beef and cook until browned on all sides.

Add the lemongrass, kaffir lime leaves, cinnamon stick, cardamom pods, and star anise. Stir in the turmeric powder, chili powder, coriander, and cumin. Cook for 1-2 minutes until fragrant.

Pour in the coconut milk and bring to a simmer. Reduce the heat to low and cover the pot. Let it simmer for 1.5 – 2 hours, stirring occasionally.

Stir in the tamarind paste and palm sugar. Cook for another 10 minutes to allow the flavors to blend together. Season with salt to taste.

Serve the beef rendang hot with steamed rice or roti.
Nutrition
Calories :

550kcal

Total Fat :

36g

Saturated Fat :

23g

Cholesterol :

80mg

Sodium :

220mg

Total Carbohydrates :

19g

Dietary Fiber :

3g

Sugar :

10g

Protein :

38g