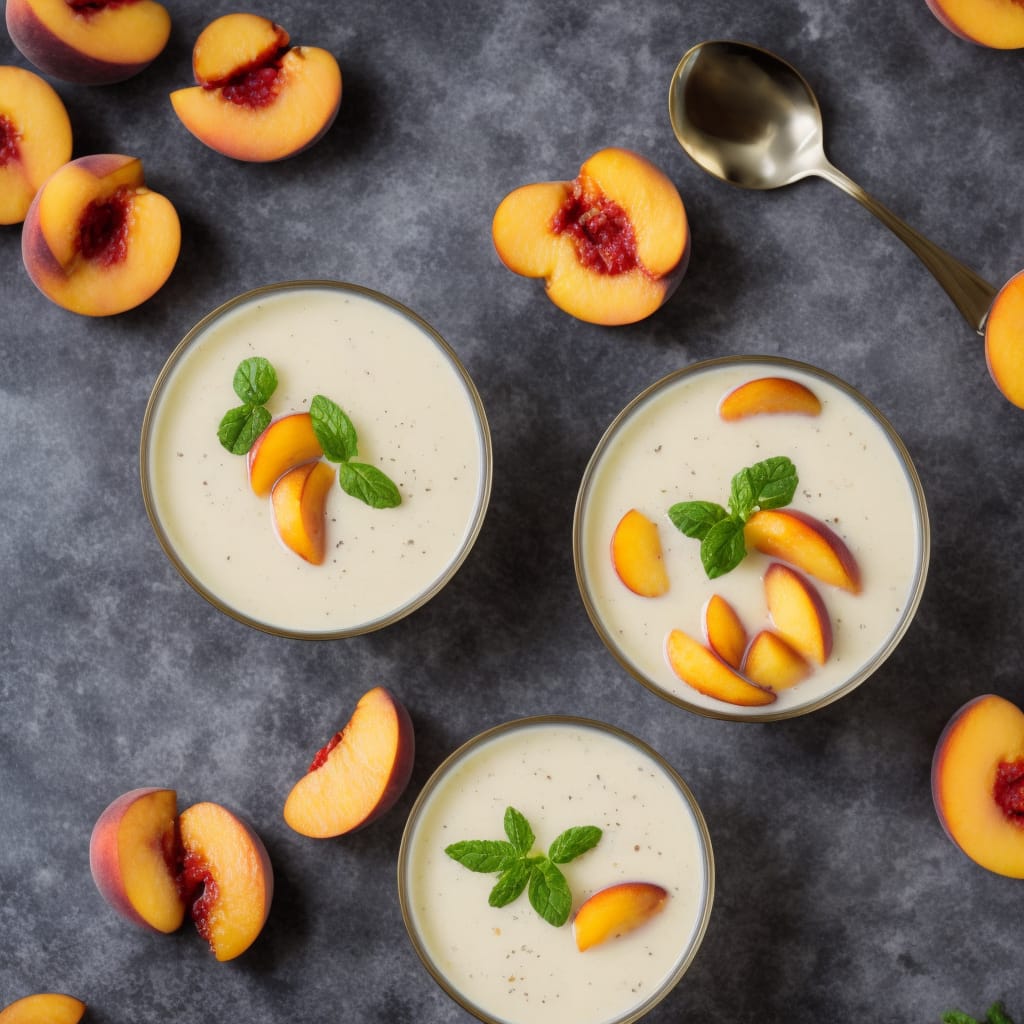 Chilled Peach Soup Recipe
How To Make Chilled Peach Soup
This classic and versatile dish is not one to miss in the dinner table! Make delicious, warm soup with our comforting soup recipes. You can enjoy this dish as a main course, side dish, or even an appetizer. If you're just learning the ropes around cooking, then soup recipes are a great place to start. Delve into our amazing soup recipes for something easy to make, but satisfying to eat. We guarantee you'll be wiping the bowl clean down to your last spoonful!
Ingredients
4 ripe peaches, peeled and pit removed
1 cup plain yogurt
2 tbsp honey
1 tsp lemon juice
1/4 tsp vanilla extract
Mint leaves, for garnish
Instructions
In a blender, combine the ripe peaches, yogurt, honey, lemon juice, and vanilla extract. Blend until smooth.

Pour the peach mixture into serving bowls and refrigerate for at least 1 hour to chill.

Garnish with fresh mint leaves before serving.
Nutrition
Calories :

120kcal

Total Fat :

1g

Saturated Fat :

0g

Cholesterol :

2mg

Sodium :

21mg

Total Carbohydrates :

28g

Dietary Fiber :

2g

Sugar :

26g

Protein :

3g