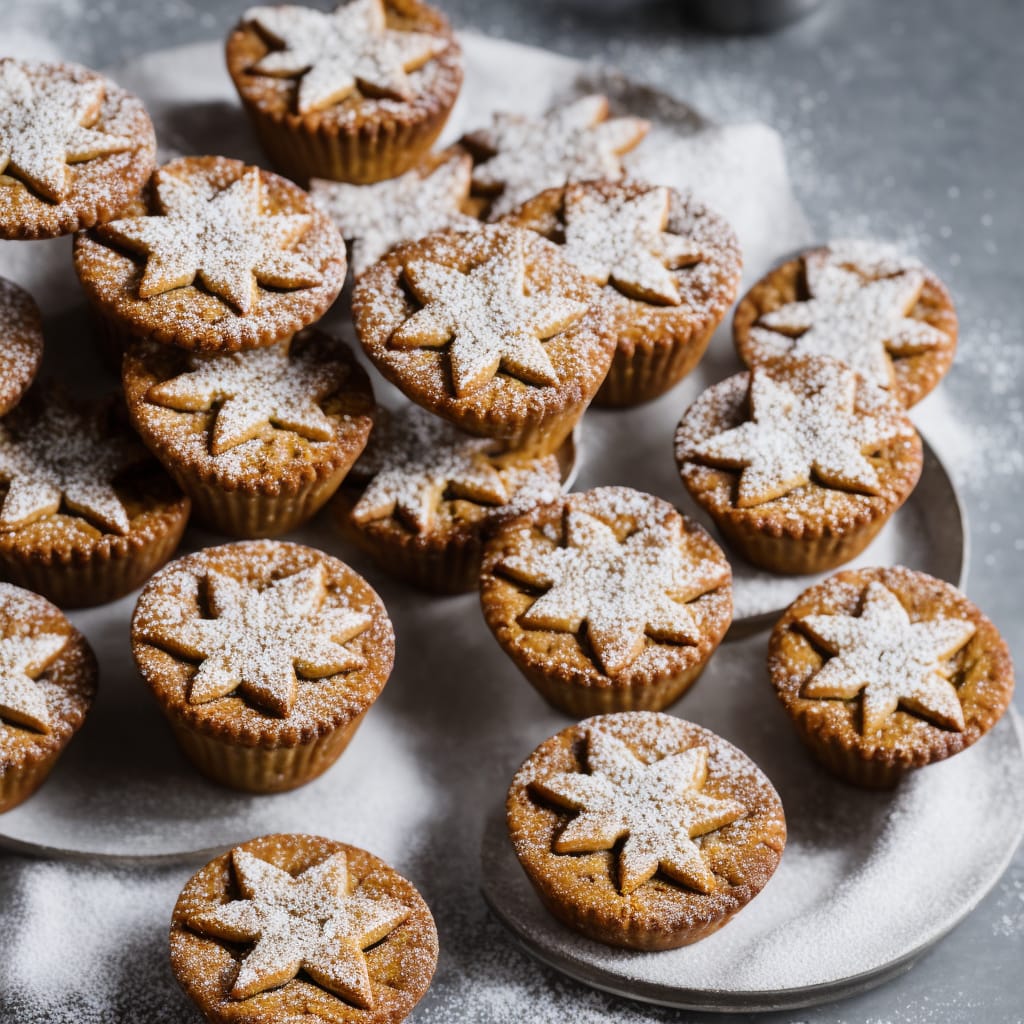 Gingerbread Mince Pies Recipe
How To Make Gingerbread Mince Pies
What better way to get you in a happy mood than having a slice of pie? These baked dishes are perfect for those who can't get enough of flaky pastries. From an apple variant to a lemon meringue, these pies pastries recipes will satisfy your pie and pastry cravings.
Ingredients
1 cup all-purpose flour
2 tbsp unsalted butter, cold and cubed
1/4 cup brown sugar
1/4 tsp ground ginger
1/4 tsp ground cinnamon
1/8 tsp ground nutmeg
1/8 tsp ground cloves
1/4 tsp baking powder
1/4 cup milk
1/2 cup mincemeat
Powdered sugar, for dusting
Instructions
Preheat your oven to 350°F (175°C).

In a mixing bowl, combine the flour, butter, brown sugar, ginger, cinnamon, nutmeg, cloves, and baking powder. Use your fingers to rub the butter into the dry ingredients until the mixture resembles coarse crumbs.

Gradually add the milk to the mixture and knead until a soft dough forms. If the dough is too sticky, add a little more flour.

On a lightly floured surface, roll out the dough to about 1/4 inch (0.6 cm) thick. Use a round cookie cutter to cut out circles and press them into a greased muffin tin.

Spoon about 1 tablespoon of mincemeat into each pastry case.

Roll out the remaining dough and use a gingerbread-shaped cookie cutter to cut out shapes. Place the gingerbread shapes on top of the mincemeat.

Bake in the preheated oven for 20-25 minutes, or until the pastry is golden brown.

Allow the pies to cool for a few minutes before removing them from the muffin tin. Dust with powdered sugar before serving.
Nutrition
Calories :

280kcal

Total Fat :

9g

Saturated Fat :

5g

Cholesterol :

20mg

Sodium :

120mg

Total Carbohydrates :

45g

Dietary Fiber :

1g

Sugar :

16g

Protein :

4g