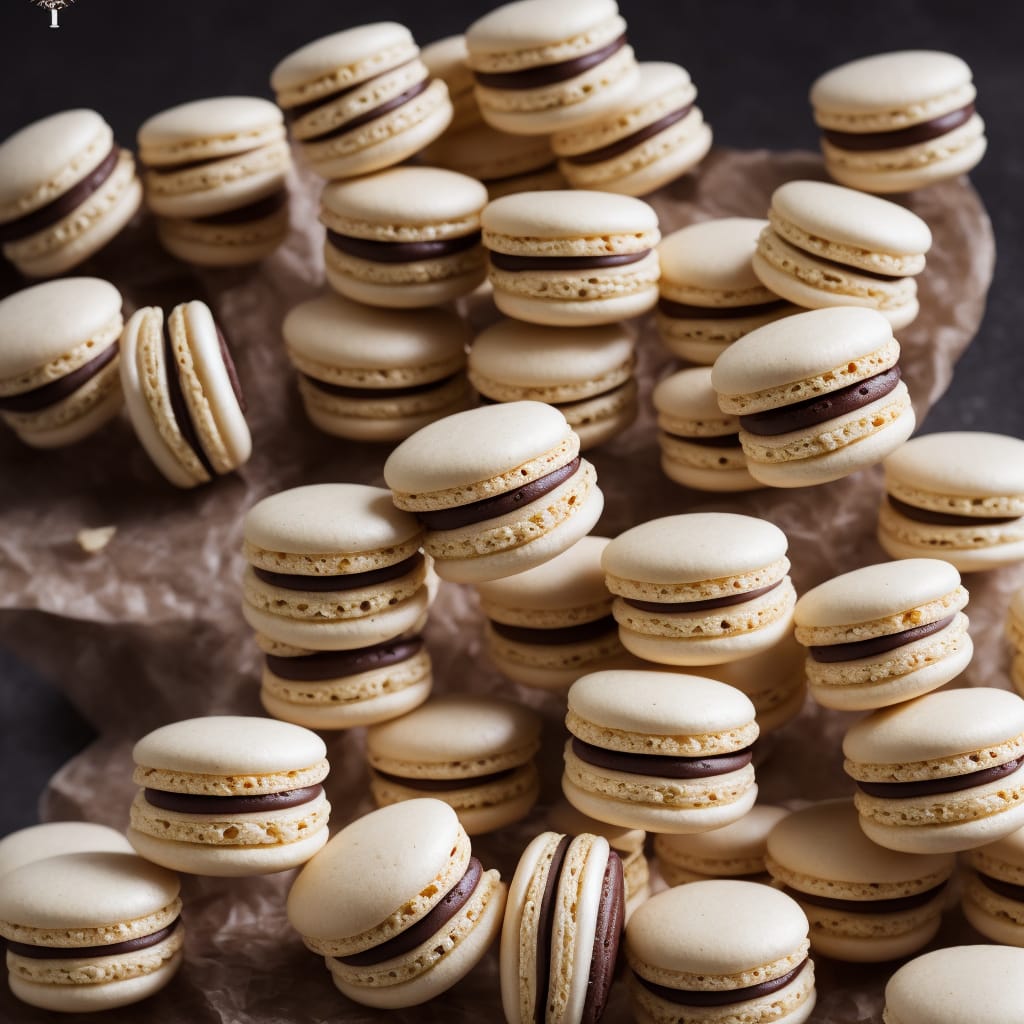 Macaron (French Macaroon) Recipe
How To Make Macaron (French Macaroon)
Make a fresh batch of everyone's favorite dessert! With these cookie recipes, you can bake all kinds of different sweet treats. Make a classic snack with chocolate chip cookies. Or, switch it up by adding nuts, raisins, and other ingredients to keep things interesting.
Ingredients
2 egg whites
1/4 cup granulated sugar
1 1/2 cups powdered sugar
1 cup almond flour
Food coloring (optional)
Filling of your choice (such as chocolate ganache, buttercream, or jam)
Instructions
Preheat your oven to 325°F (163°C). Line a baking sheet with parchment paper.

In a clean mixing bowl, beat the egg whites until foamy. Gradually add in the granulated sugar and continue beating until stiff peaks form.

In a separate bowl, sift together the powdered sugar and almond flour. Add this dry mixture to the beaten egg whites and gently fold until well combined. If desired, add a few drops of food coloring and gently fold until the desired color is achieved.

Transfer the mixture into a piping bag fitted with a round tip. Pipe small circles onto the prepared baking sheet, leaving space between each macaron. Tap the baking sheet on the counter a few times to release any air bubbles.

Let the macarons rest at room temperature for about 30 minutes until a skin forms on top. This step is crucial for achieving the characteristic "feet" of the macaron.

Bake the macarons in the preheated oven for 15 minutes or until they are set and have developed a slight crust. Remove from the oven and let them cool completely on the baking sheet.

Once cooled, carefully remove the macarons from the parchment paper. Match similar sizes together and sandwich them with your desired filling.

Serve and enjoy your homemade macarons!
Nutrition
Calories :

130kcal

Total Fat :

5g

Saturated Fat :

2g

Cholesterol :

0mg

Sodium :

9mg

Total Carbohydrates :

20g

Dietary Fiber :

1g

Sugar :

19g

Protein :

2g