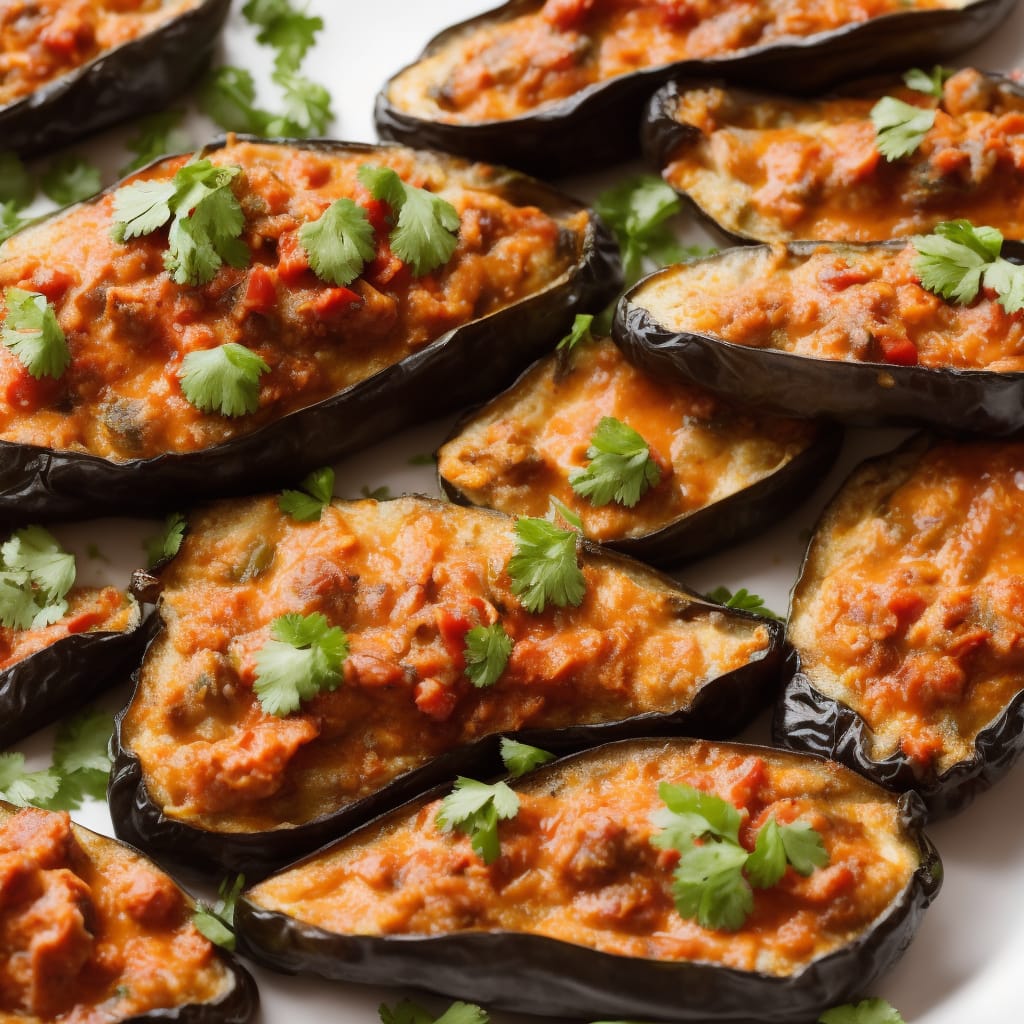 Baked Chiles Rellenos Recipe
How To Make Baked Chiles Rellenos
Spice up your meals with these easy-to-follow Mexican recipes! Explore a variety of dishes and new flavors to try out for your next big meals. We have it all from the classic tacos, crunchy empanadas, freshly made margaritas, and more. These exciting Mexican recipes are sure to please any crowd. So try them out for your next big gathering, or simply cook them up for when you're craving some Mexican cuisine.
Ingredients
4 large poblano peppers
1 cup shredded Monterey Jack cheese
1 cup shredded Cheddar cheese
1/2 cup all-purpose flour
2 eggs
1/2 tsp salt
1/4 tsp black pepper
1/4 tsp garlic powder
1/4 tsp cumin
1/4 cup vegetable oil
1 cup tomato sauce
1/4 cup chopped fresh cilantro (for garnish)
Instructions
Preheat the oven to 400°F (200°C). Place the poblano peppers on a baking sheet and roast them for about 10 minutes, until their skin starts to blister. Remove from the oven and let them cool slightly.

Meanwhile, in a bowl, mix together the Monterey Jack and Cheddar cheeses. Set aside.

In a separate bowl, whisk together the flour, eggs, salt, black pepper, garlic powder, and cumin until well combined.

Carefully peel the skin off the roasted peppers, leaving the stems intact. Make a small slit on one side of each pepper and remove the seeds and membranes. Stuff each pepper with the cheese mixture, making sure not to overstuff.

Heat the vegetable oil in a large skillet over medium heat. Dip each stuffed pepper in the egg mixture, making sure it is fully coated, and then carefully transfer it to the hot skillet. Fry each pepper for about 2 minutes on each side, until the coating is golden brown. Remove from the skillet and drain on paper towels.

Transfer the fried peppers to a baking dish and pour the tomato sauce over them. Bake in the preheated oven for 20-25 minutes, until the sauce is bubbly and the peppers are cooked through.

Serve the baked chiles rellenos hot, garnished with chopped cilantro.
Nutrition
Calories :

280kcal

Total Fat :

19g

Saturated Fat :

9g

Cholesterol :

131mg

Sodium :

662mg

Total Carbohydrates :

14g

Dietary Fiber :

3g

Sugars :

5g

Protein :

15g