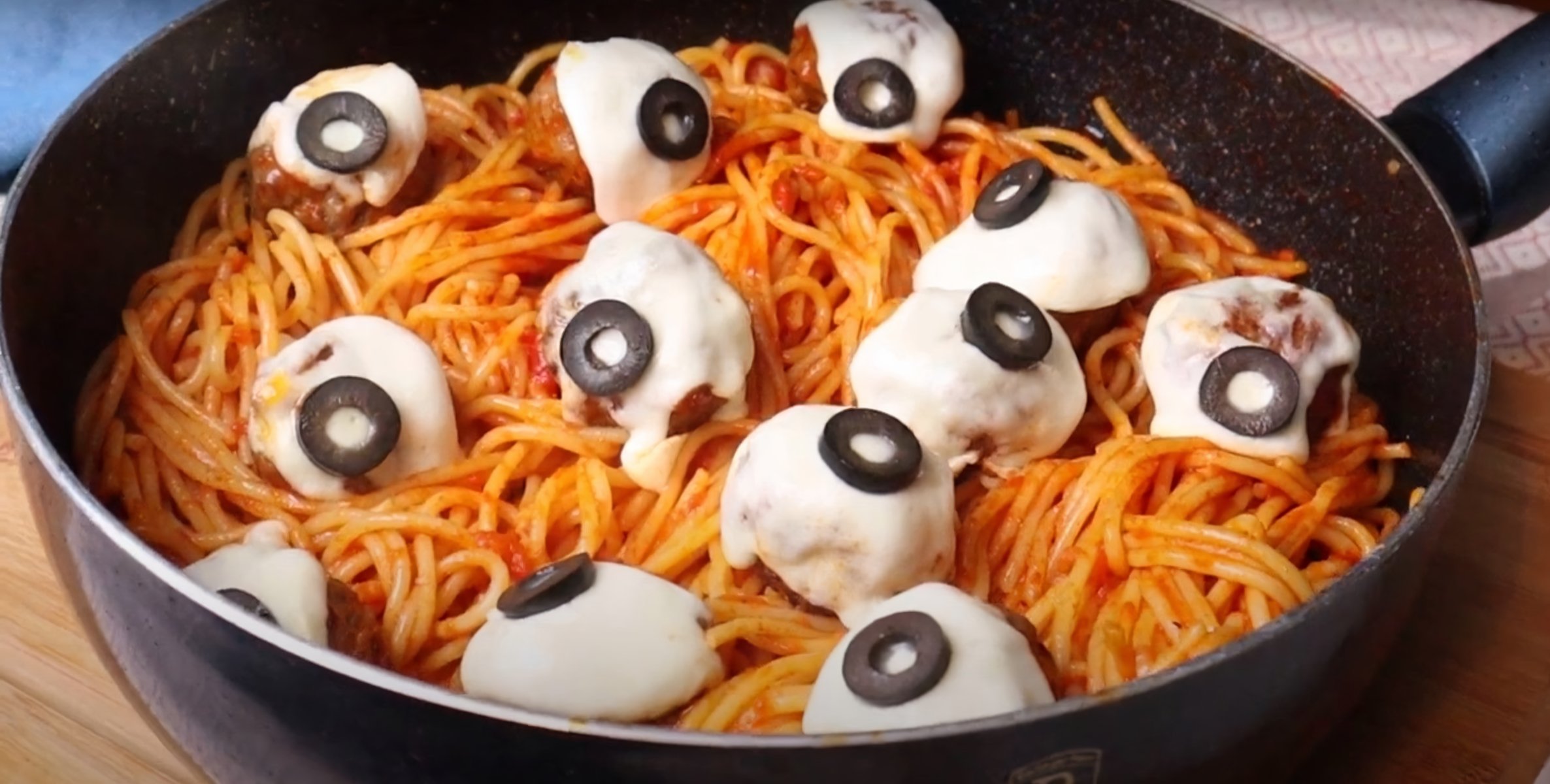 Zombie Eyes (Halloween Meatballs) Recipe
How To Make Zombie Eyes (Halloween Meatballs)
You won't miss out on scary costumes and spooky decorations once October rolls around. While all that's fun, don't forget your Halloween-themed food to fill your hungry tummies! Good thing we have creative and delicious Halloween dishes to really get you into the spooky season. We have delectable brownies topped with spider candies, candies that look like eyeballs, and haunted gingerbread houses. There are also drinks for all the Halloween lovers! So, what are you waiting for? Try our spooky treats for your next party.
Ingredients
1 lb ground beef
1/2 cup bread crumbs
1/4 cup milk
1/4 cup grated Parmesan cheese
1/4 cup chopped parsley
1/4 cup finely chopped onion
1 clove garlic, minced
1/2 tsp salt
1/4 tsp black pepper
1/4 tsp paprika
8 small pimento-stuffed green olives
4 slices white cheese (such as mozzarella or provolone)
Instructions
Preheat the oven to 375°F (190°C). Line a baking sheet with parchment paper.

In a large bowl, mix together the ground beef, bread crumbs, milk, Parmesan cheese, parsley, onion, garlic, salt, pepper, and paprika until well combined.

Take a small portion of the meat mixture and shape it into a ball. Place it on the prepared baking sheet. Repeat with the remaining meat mixture, leaving some space between each meatball.

Press one olive into the center of each meatball to create the "zombie eye" effect.

Bake the meatballs in the preheated oven for 20-25 minutes, or until cooked through.

Remove the baking sheet from the oven and place a slice of white cheese over each meatball, covering the olive "eye".

Return the baking sheet to the oven and bake for an additional 2-3 minutes, or until the cheese is melted and slightly golden.

Remove the zombie eyes from the oven and let them cool for a few minutes before serving.
Nutrition
Calories :

310kcal

Total Fat :

18g

Saturated Fat :

8g

Cholesterol :

81mg

Sodium :

779mg

Total Carbohydrates :

12g

Dietary Fiber :

1g

Sugar :

2g

Protein :

24g