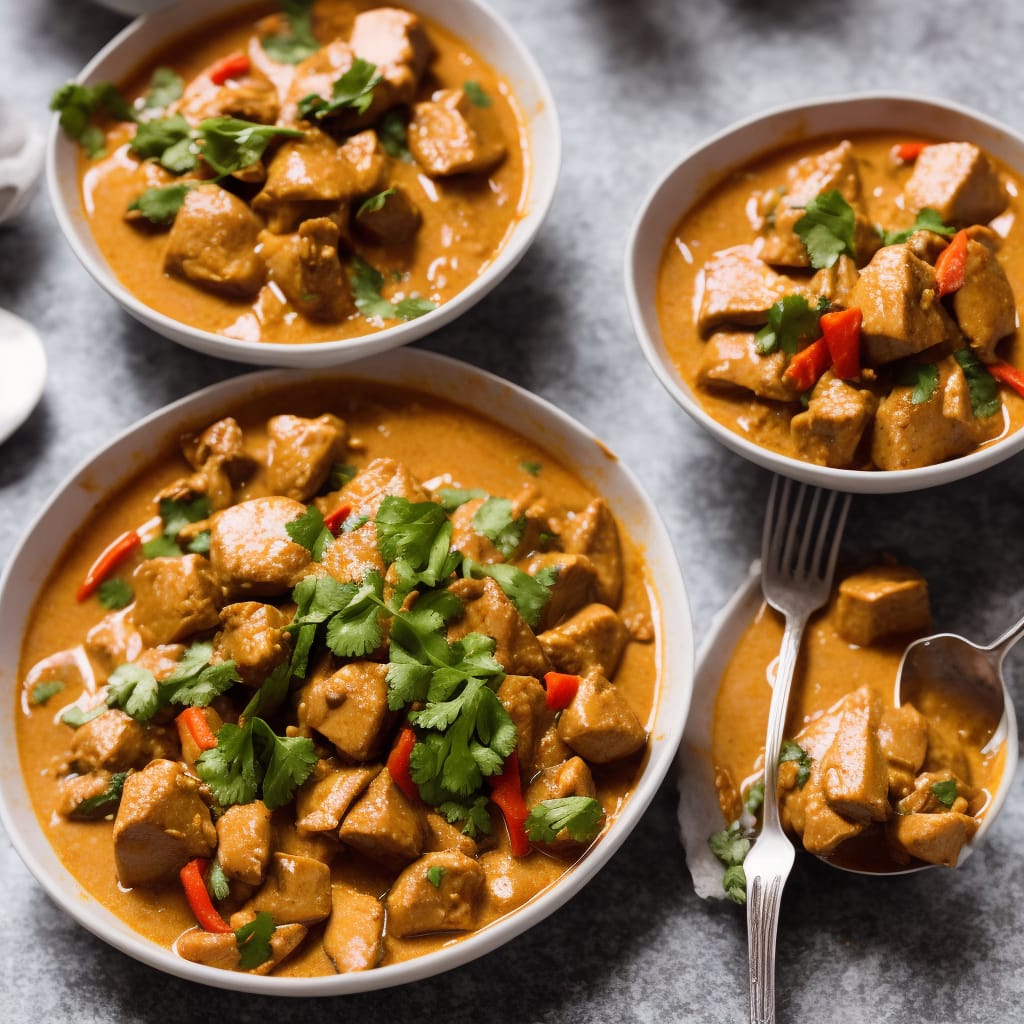 Chicken Massaman Curry Recipe
How To Make Chicken Massaman Curry
From a beautiful Asian country comes our authentic and tasty Thai recipes. Be enraptured by the sweet, salty, sour, and spicy flavors that most Thai dishes combine in wild abandon. Your taste buds will surely thank you for these amazing Thai recipes.
Ingredients
1.5 lbs (700g) boneless, skinless chicken thighs, cut into bite-sized pieces
2 tablespoons vegetable oil
1 onion, thinly sliced
3 cloves garlic, minced
2 tablespoons massaman curry paste
1 can (14 oz) coconut milk
1 cup chicken broth
2 medium potatoes, peeled and cubed
1/2 cup roasted peanuts
1 tablespoon fish sauce
1 tablespoon brown sugar
1 tablespoon tamarind paste
1 cinnamon stick
2 cardamom pods
2 bay leaves
Instructions
Heat the vegetable oil in a large pot or deep skillet over medium heat.

Add the sliced onion and minced garlic, and cook until the onion is translucent and the garlic is fragrant.

Stir in the massaman curry paste and cook for another minute.

Add the chicken pieces to the pot and cook until they are browned on all sides.

Pour in the coconut milk and chicken broth, and stir well to combine.

Add the cubed potatoes, peanuts, fish sauce, brown sugar, tamarind paste, cinnamon stick, cardamom pods, and bay leaves.

Bring the curry to a simmer, then reduce the heat to low. Cover the pot and let it simmer for 30-40 minutes, or until the chicken is cooked through and the potatoes are tender.

Serve the Chicken Massaman Curry hot with steamed rice or naan bread.
Nutrition
Calories :

588 kcal

Total Fat :

38g

Saturated Fat :

11g

Cholesterol :

122mg

Sodium :

750mg

Total Carbohydrates :

34g

Dietary Fiber :

5g

Sugar :

6g

Protein :

31g