This delicious liqueur has a flavor similar to plum liqueur and the color is dark red. It is best served in small amounts as an after-dinner drink with or without ice.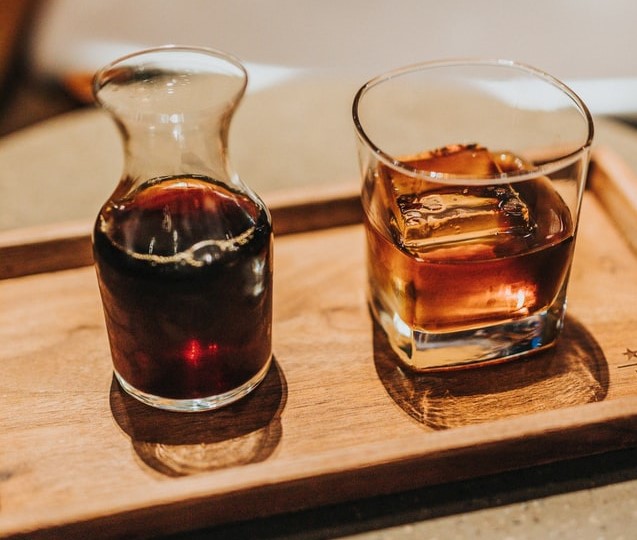 Sloe Gin and Liqueur Recipe
How To Make Sloe Gin and Liqueur
Maximize the produce from the sloe season by creating this sweet liquor with the right amount of kick.
Ingredients
1

lb

sloes

3

cups

gin ,

or vodka

1 ½

cup

sugar
Instructions
Wash and dry the fruit, remove all stems, and freeze the sloes for at least a couple of days (not necessary if they are picked after the first frost).

Place the fruit in a suitable container, add gin or vodka, and shake twice a week for 4-8 weeks.

Transfer most of the liquid to a bottle.

Add the sugar to the remaining sloes.

Shake twice a day until all sugar has dissolved; this may take up to two weeks.

Mix this sweet syrup with the first unsweetened liquid.

After three months, strain the liqueur thru a muslin cloth.

Add some more sugar if necessary.

The liqueur should mellow for 6 months before used.

As an alternative you can mix the sloes, gin/vodka and sugar at the same time, but then use slightly less sugar.

If preparing the sloe gin/liqueur this way, you will also get a delicious flavor, however, the total volume of liqueur will be less because more liquid will remain within the fruit.
Nutrition
Sugar:

75g

:

Calories:

708kcal

Carbohydrates:

75g

Iron:

1mg

Sodium:

3mg
Nutrition Disclaimer