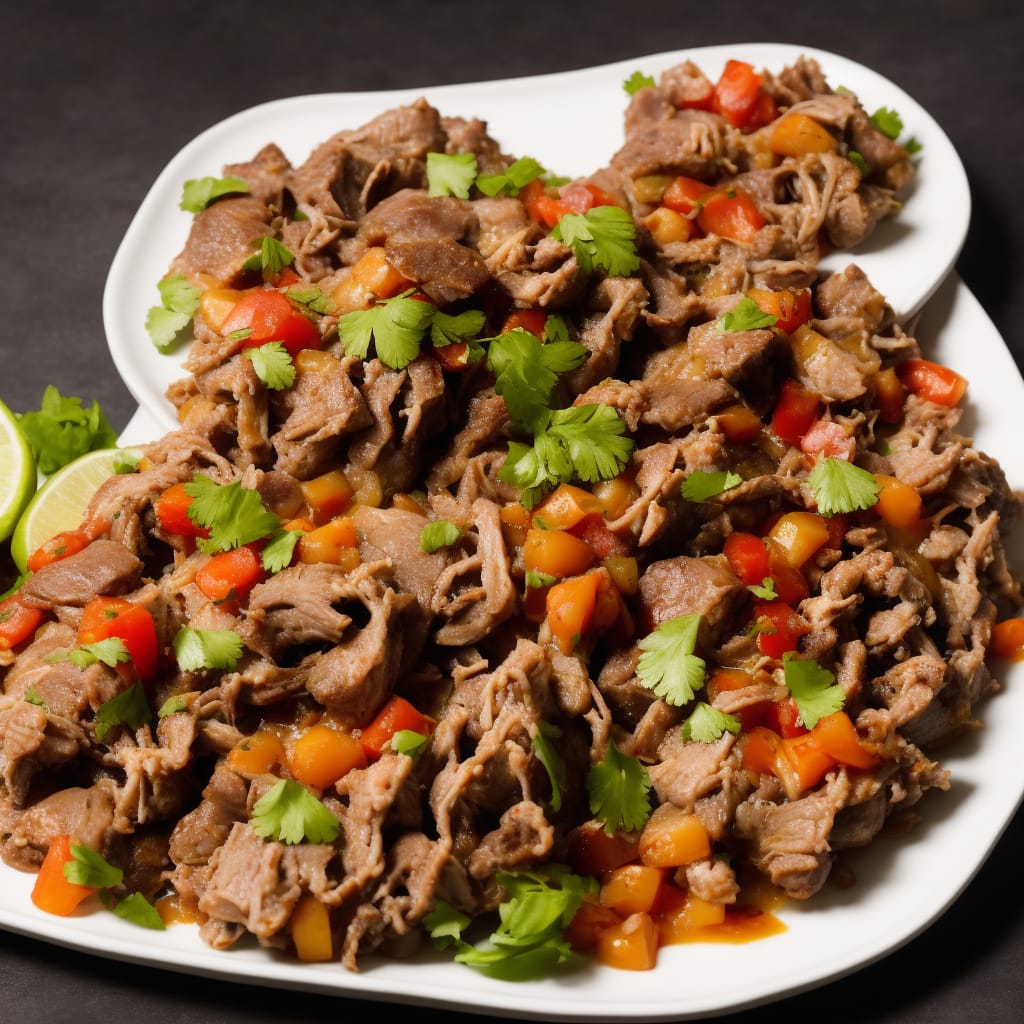 Ronaldo's Beef Carnitas Recipe
How To Make Ronaldo's Beef Carnitas Recipe
Spice up your meals with these easy-to-follow Mexican recipes! Explore a variety of dishes and new flavors to try out for your next big meals. We have it all from the classic tacos, crunchy empanadas, freshly made margaritas, and more. These exciting Mexican recipes are sure to please any crowd. So try them out for your next big gathering, or simply cook them up for when you're craving some Mexican cuisine.
Total:
2 hours and 20 minutes
Ingredients
2 pounds beef chuck roast, cut into chunks
2 tablespoons olive oil
1 onion, diced
4 cloves garlic, minced
1 jalapeno pepper, seeded and diced
1 tablespoon chili powder
1 teaspoon ground cumin
1 teaspoon dried oregano
1 teaspoon salt
1/2 teaspoon black pepper
1 cup beef broth
1/4 cup orange juice
1 tablespoon lime juice
Tortillas, for serving
Optional toppings: diced onion, chopped cilantro, lime wedges
Instructions
In a large skillet, heat olive oil over medium-high heat. Add the beef chunks and cook until browned on all sides.

Remove the beef from the skillet and transfer it to a slow cooker.

In the same skillet, add the diced onion, minced garlic, and jalapeno pepper. Cook until the onion is softened.

Add the chili powder, ground cumin, dried oregano, salt, and black pepper to the skillet. Stir and cook for 1 minute.

Pour the beef broth, orange juice, and lime juice into the skillet. Stir to combine.

Pour the mixture over the beef in the slow cooker.

Cook on low for 6-8 hours or on high for 3-4 hours, or until the beef is tender and easily shreds with a fork.

Once the beef is cooked, remove it from the slow cooker and shred it using two forks.

Heat a large skillet over medium-high heat. Add the shredded beef and cook until browned and crispy on the edges.

Serve the beef carnitas in tortillas and top with diced onion, chopped cilantro, and a squeeze of lime juice.
Nutrition
Calories :

420kcal

Total Fat :

14g

Saturated Fat :

2g

Cholesterol :

186mg

Sodium :

1513mg

Total Carbohydrates :

49g

Dietary Fiber :

5g

Sugar :

6g

Protein :

24g