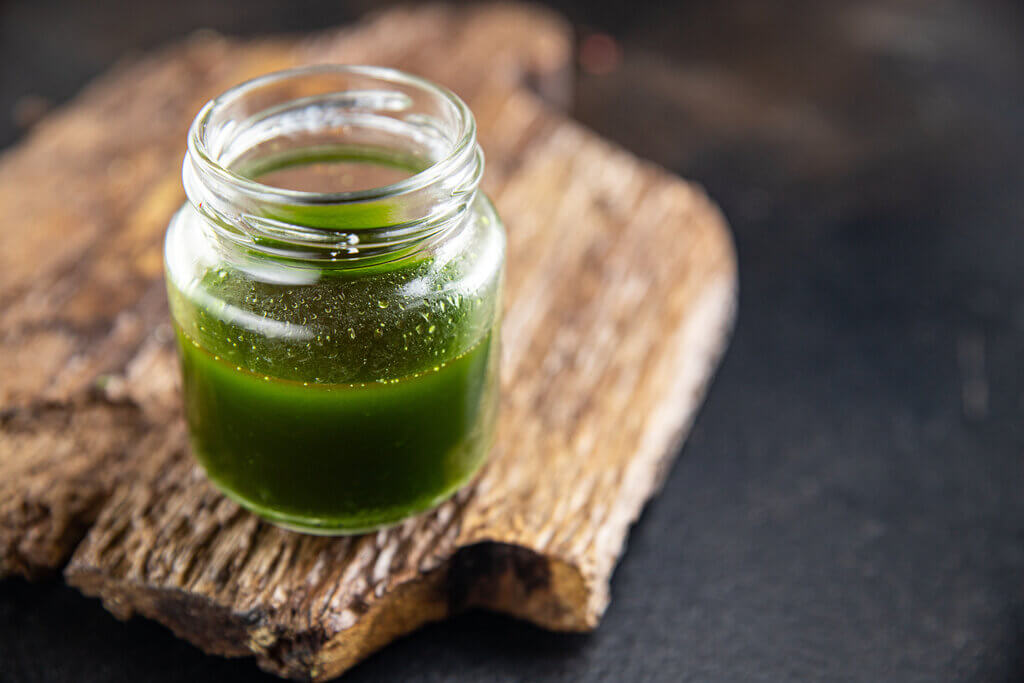 Basil Oil Recipe
Ever wonder what to do with too much basil in your garden? Well, as someone who also has homegrown basil in their backyard, might I suggest you try this simple basil oil recipe? You might think it's not essential, but honestly, I've been using this as a condiment, dressing, or even seasoning on a lot of my dishes. I tried pouring it over my favorite cold summer soup, shrimp gazpacho, and it definitely enhanced the flavor and aroma of the dish. That's why I make it a habit to keep my shelves stocked with this basil infused olive oil.
So, what is basil good for? Basil has a lot of uses in cooking. I have a list of basil recipes that I like making. I've added them before in my favorite tomato basil soup, but mostly, I use them in pastas. Basil is perfect for making pesto, an Italian sauce made mostly from olive oil and basil. Other times, I use it as a topping for pizzas and salads. There are a lot of uses for basil, so that's why there's a lot growing in my garden!
For this recipe, you'll only need fresh basil, olive oil, garlic, water, salt, and crushed red pepper flakes. I used fresh basil leaves instead of dry basil so it's more flavorful and aromatic. Once you have these simple pantry ingredients, bring out your mini food processor and combine all of these together. Blend until it's smooth and oil-like in texture, and then you're done! I kept mine in a refrigerator-safe glass bottle or jar. Sometimes, I would refrigerate it since it can last for up to 2 to 3 days inside. Although, the color may change, so I suggest consuming it immediately.
There are a lot of ways you can use this basil oil. I always use mine as a dipping sauce or drizzle it over some simple chicken, fish, pasta, and egg dishes. You can even dip some plain ol' crusty bread in it and taste the huge difference! It's really a quick and easy way to elevate any dish.
This homemade basil oil recipe perfectly elevates any dish. Transform simple salads or crusty slices of bread into a wonderfully aromatic meal.
Ingredients
½ cup packed

fresh basil

leaves, stemmed and washed

¼ cup

DeLallo extra virgin

olive oil

1 tbsp water

2 cloves garlic

½ tsp kosher salt

⅛ tsp

crushed red pepper flakes
Instructions
Place the

basil, water,

garlic, salt, and red pepper flakes in a mini-food processor and pulse a few times.

Add the olive oil and blend until you have smooth sauce.
Recipe Notes
Use the basil oil immediately or refrigerate. The flavors are even more intense the next day. Refrigerate for up to 2 to 3 days.
Nutrition
Calories: 

81.56kcal

Fat: 

9.02g

Saturated Fat: 

1.24g

Monounsaturated Fat: 

6.57g

Polyunsaturated Fat: 

0.96g

Carbohydrates: 

0.39g

Fiber: 

0.06g

Sugar: 

0.02g

Protein: 

0.13g

Sodium: 

33.67mg

Calcium: 

5.54mg

Potassium: 

10.31mg

Iron: 

0.13mg

Vitamin A: 

5.49µg

Vitamin C: 

0.68mg