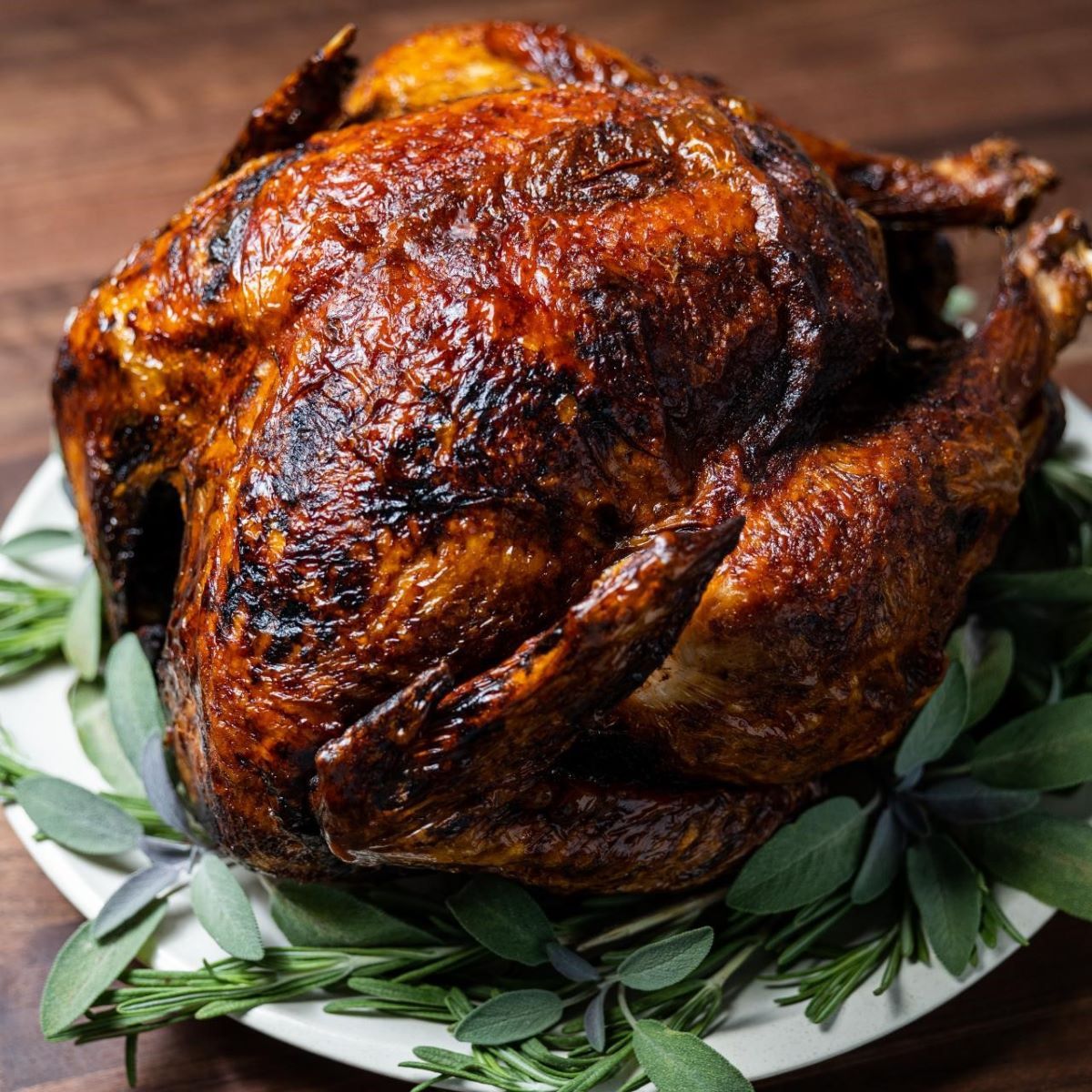 Matt's Fried Turkey Brine Recipe
How To Make Matt's Fried Turkey Brine Recipe
Look forward to Thanksgiving not just for the fun, but the food too! Lessen the stress of cooking holiday meals with these easy and fuss-free Thanksgiving recipes. Have classic Turkey dishes and new additions as well. More quality dishes, more quality time.
Total:
2 hours 15 minutes
Ingredients
1 whole turkey (about 12 pounds)
1 gallon of water
1 cup of kosher salt
1 cup of brown sugar
2 tablespoons of black peppercorns
2 tablespoons of dried thyme
2 tablespoons of dried rosemary
2 tablespoons of dried sage
2 tablespoons of garlic powder
2 tablespoons of onion powder
2 tablespoons of paprika
Instructions
In a large pot, add water, kosher salt, brown sugar, black peppercorns, dried thyme, dried rosemary, dried sage, garlic powder, onion powder, and paprika. Stir until the salt and sugar are dissolved.

Place the whole turkey in the brine mixture, making sure it is fully submerged. Cover the pot and refrigerate for at least 12 hours, or overnight.

Before frying, remove the turkey from the brine and pat it dry with paper towels. Let it come to room temperature for about 30 minutes.

Preheat your frying equipment, following the manufacturer's instructions. Heat the oil to 350°F (175°C).

Carefully lower the turkey into the hot oil using a turkey frying rack or a turkey basket. Make sure it is fully submerged.

Fry the turkey for about 3-4 minutes per pound, or until the internal temperature reaches 165°F (74°C). Use a meat thermometer to check the temperature.

Carefully remove the turkey from the oil and place it on a paper towel-lined platter or baking sheet to drain excess oil.

Let the turkey rest for at least 20 minutes before carving. This allows the juices to redistribute and makes for a juicier turkey.

Carve and serve the delicious fried turkey!
Nutrition
Calories :

420kcal

Total Fat :

14g

Saturated Fat :

2g

Cholesterol :

186mg

Sodium :

1513mg

Total Carbohydrates :

49g

Dietary Fiber :

5g

Sugar :

6g

Protein :

24g