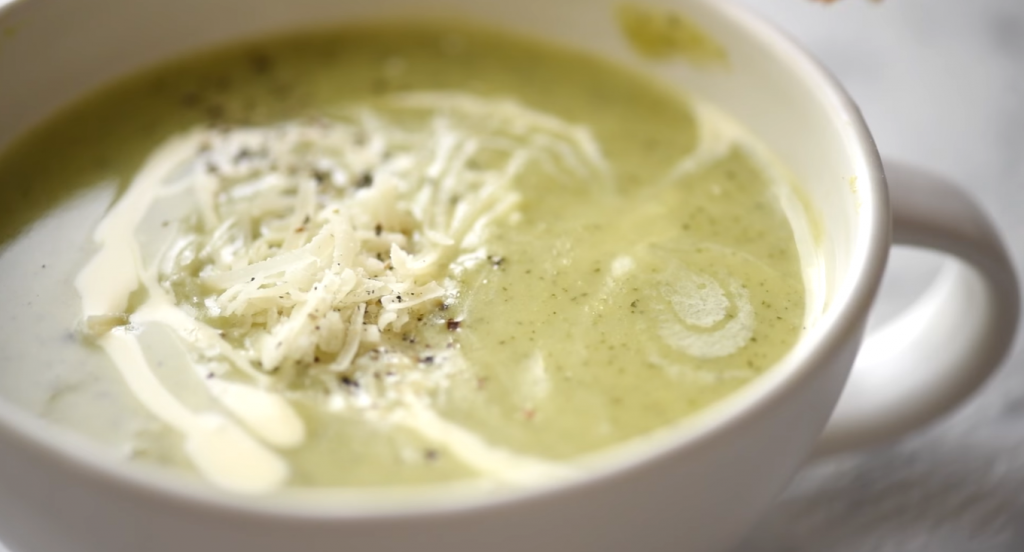 Cream of Zucchini Soup Recipe
How To Make Cream of Zucchini Soup
This zucchini soup is a creamy and healthy recipe that you can easily make into a vegetarian meal. The simple flavors come mostly from the garlic and onion.
Instructions
Combine chicken broth, onion, garlic and zucchini in a large pot over medium heat and bring to a boil.
Lower heat, cover, and simmer for 20 minutes, until tender.
Remove from heat and purée with an immersion blender, add the sour cream and purée again until smooth.
Taste for salt and pepper and adjust to taste. Serve hot.
Nutrition
Monounsaturated Fat: 

1.59g
Polyunsaturated Fat: 

0.66g