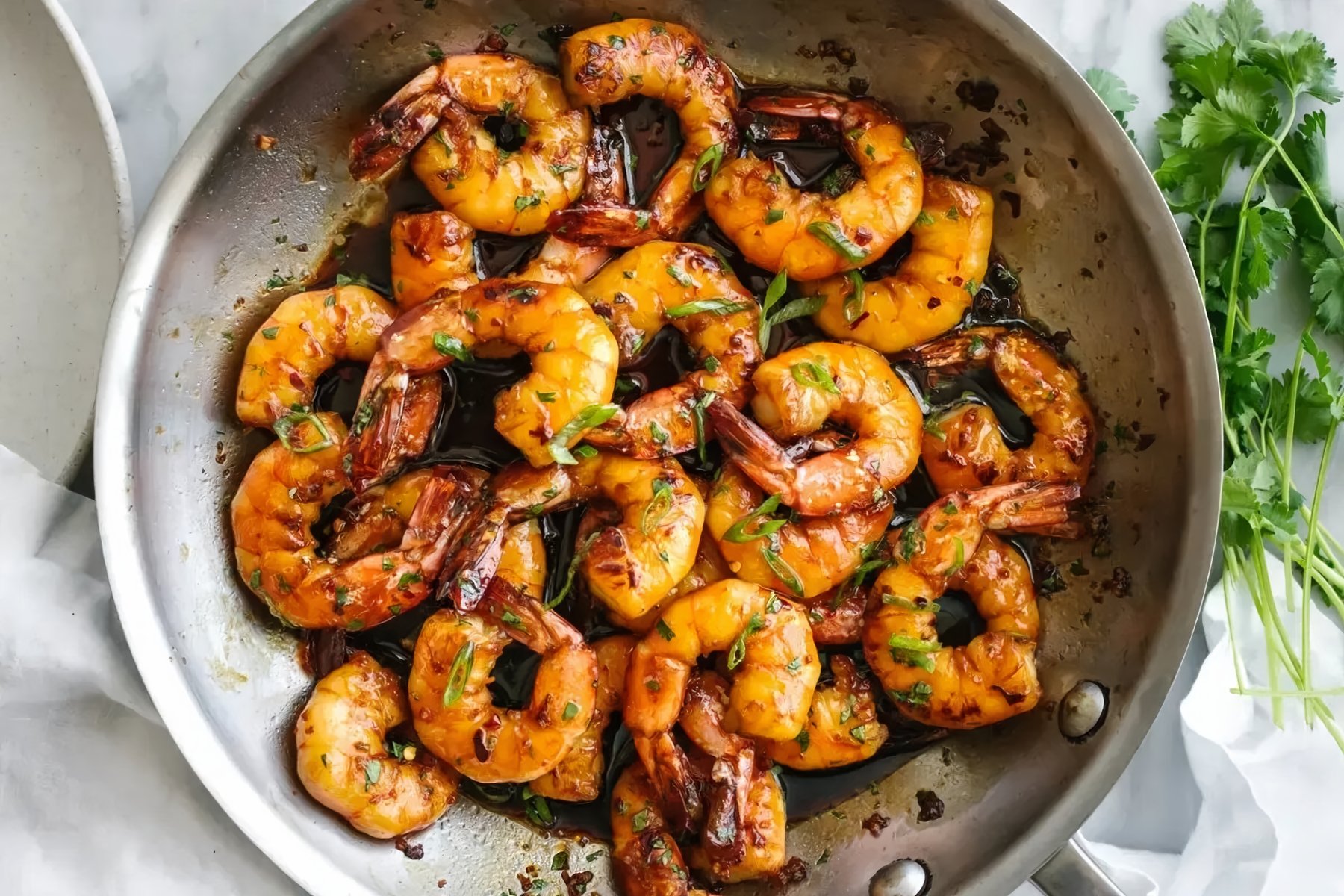 Honey Glazed Prawn Recipe
How To Make Honey Glazed Prawn Recipe
Delicious and tangy prawns coated in honey sauce for a mouth-watering experience.
Ingredients
1 lb large prawns, peeled and deveined
2 tbsp olive oil
2 cloves garlic, minced
1/4 cup honey
2 tbsp soy sauce
1 tbsp rice vinegar
1/4 tsp red pepper flakes
Salt and pepper, to taste
2 green onions, thinly sliced
Instructions
Heat olive oil in a large skillet over medium-high heat.

Add garlic and sauté for 30 seconds.

Add prawns and cook until pink and opaque, about 2-3 minutes per side.

In a small bowl, whisk together honey, soy sauce, rice vinegar, red pepper flakes, salt, and pepper.

Pour the honey mixture over the prawns and toss to coat.

Cook for an additional 1-2 minutes, until prawns are fully glazed and sauce has thickened.

Serve hot, garnished with green onions.
Nutrition
Calories :

229 kcal

Total Fat :

7g

Saturated Fat :

1g

Cholesterol :

214mg

Sodium :

1075mg

Total Carbohydrates :

16g

Dietary Fiber :

0g

Sugar :

15g

Protein :

24g