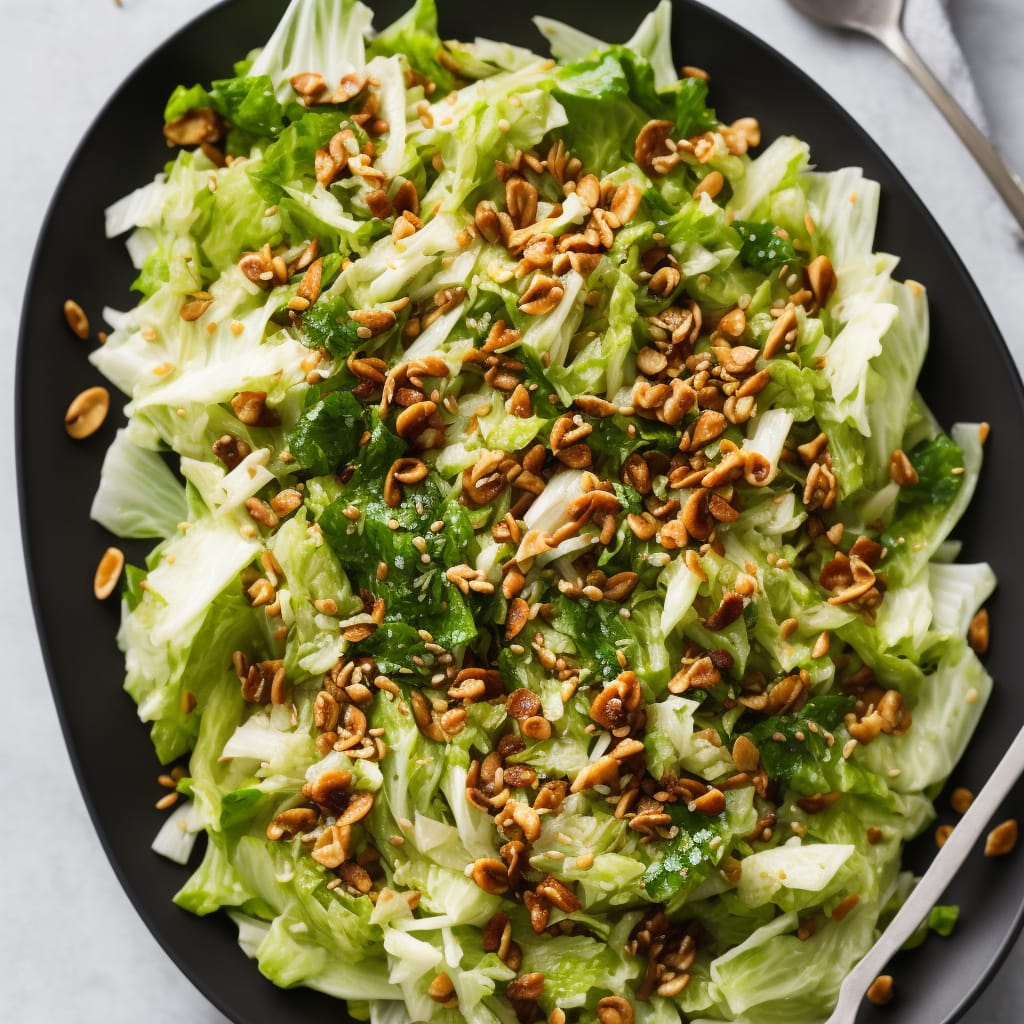 Chinese Napa Cabbage Salad Recipe
How To Make Chinese Napa Cabbage Salad
Salads are great for integrating your daily dose of healthy greens into your meals. Check out these salad recipes to throw together a salad that's not only healthy, but also delicious as well!
Ingredients
1 small napa cabbage, shredded
1 carrot, julienned
1 red bell pepper, thinly sliced
2 green onions, chopped
1/4 cup cilantro, chopped
1/4 cup roasted peanuts, crushed
1/4 cup rice vinegar
2 tablespoons soy sauce
1 tablespoon sesame oil
1 tablespoon honey
1 teaspoon fresh ginger, grated
1 clove garlic, minced
Salt and pepper to taste
Instructions
In a large bowl, combine the shredded napa cabbage, carrot, red bell pepper, green onions, cilantro, and crushed peanuts.

In a separate small bowl, whisk together the rice vinegar, soy sauce, sesame oil, honey, ginger, garlic, salt, and pepper.

Pour the dressing over the cabbage mixture and toss well to combine.

Serve immediately or refrigerate for a few hours to let the flavors meld.
Nutrition
Calories :

132 kcal

Total Fat :

7g

Saturated Fat :

1g

Cholesterol :

0mg

Sodium :

688mg

Total Carbohydrates :

15g

Dietary Fiber :

4g

Sugar :

9g

Protein :

5g