There are endless possibilities when it comes to corn. This unique summer salad pairs corn and crab that will taste just like summer should. Light and refreshing, you will not have any regrets about this.
Topics:
Related Recipes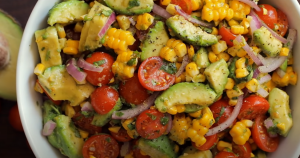 Salad
Summer Salad with Avocado Recipe
A great summer salad is a refreshing mix of neutral tastes, a hint of sweetness, and a little bit sour. Combine tomatoes, corn, and avocado for this dish.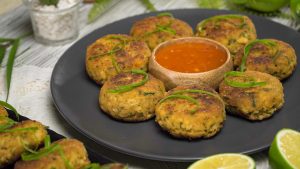 Seafood
Ruby Tuesday's Crab Cakes Recipe (Copycat)
This Ruby Tuesday crab cakes copycat recipe mixes lump crab meat, mayonnaise, Dijon mustard, lemon juice, egg, and panko bread crumbs for tender patties. It's a flavorful pan-fried dish that's soft on the inside and crunchy on the outside!