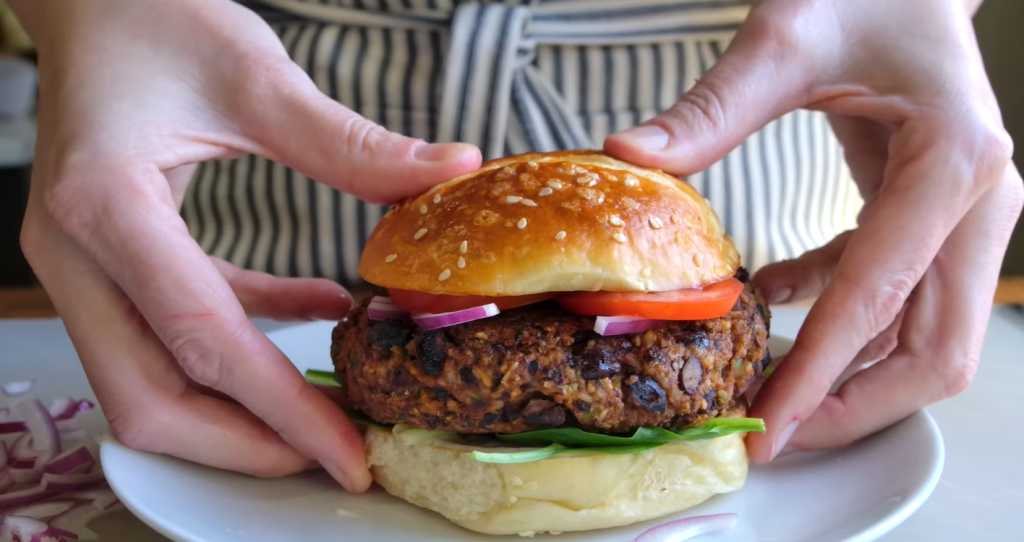 Bean Cakes Recipe
These pinto bean cakes offer flavorful Southwest appetizers! They're made with bell peppers and simple seasonings.
Ingredients
For Beans:
20

oz

pinto beans,

dried, such as Hurst's HamBeens® Pinto Beans with Ham Flavor

8

cups

water

1

cup

onion,

diced

¼

tsp

black pepper

2

tsp

salt
For Pinto Bean Cakes:
2

cups

pinto beans,

cooked, cooled and well drained

¼

cup

red bell pepper,

finely diced

¼

cup

yellow bell pepper,

finely diced

¼

cup

green onion,

diced

1

tbsp

cilantro,

minced

½

tsp

lime juice

½

tsp

salt

¼

tsp

black pepper

3

tbsp

all-purpose flour

1

egg,

lightly beaten

½

cup

peanut oil,

use more or less as needed, for frying
For Garnish:
20

tsp

sour cream

20

tsp

salsa

20

tsp

sharp cheddar cheese,

grated
Instructions
Beans:
Set aside the ham seasoning packet included with the beans for use later. Rinse the dry beans under cool water and remove any debris, if necessary.

Place the beans in a large pot and cover with water at least two inches above the height of the beans. Bring to a rapid boil. Remove from heat and let stand for one hour.

After 1 hour, add onion and pepper and continue cooking in the same water for additional 1 hour. Add additional water during the cooking time only if needed.

Cook until beans are tender. Near the end of the cooking time, add the ham seasoning packet and salt. Let the beans cool to room temperature or refrigerate overnight before continuing with the recipe.
Pinto Bean Cakes:
Place the cooled, drained beans in a large mixing bowl. Mash the beans thoroughly using a potato masher, fork, or in a blender or food processor.

Add the red and yellow bell pepper, green onion, cilantro, lime juice, salt, pepper, flour, and egg. Stir together until thoroughly combined. Let the mixture sit for a few minutes while heating the oil.

Place about 3 tablespoons of peanut oil in a non-stick skillet and heat the oil over medium-high heat. Drop the bean mixture by tablespoonfuls into the hot oil. Press gently to slightly flatten the bean cake.

Fry for 3 to 4 minutes on the first side or until golden brown. Do not try to turn the bean cake until the first side is very nicely golden brown. Flip the cakes over and fry the second side for about 3 more minutes or until browned.

Remove to a paper towel lined plate to drain. Repeat until all the bean mixture is used. Add additional oil if needed.

Top the cakes with a small dollop of sour cream, a tiny bit of salsa, and a bit of grated cheddar cheese and cilantro.