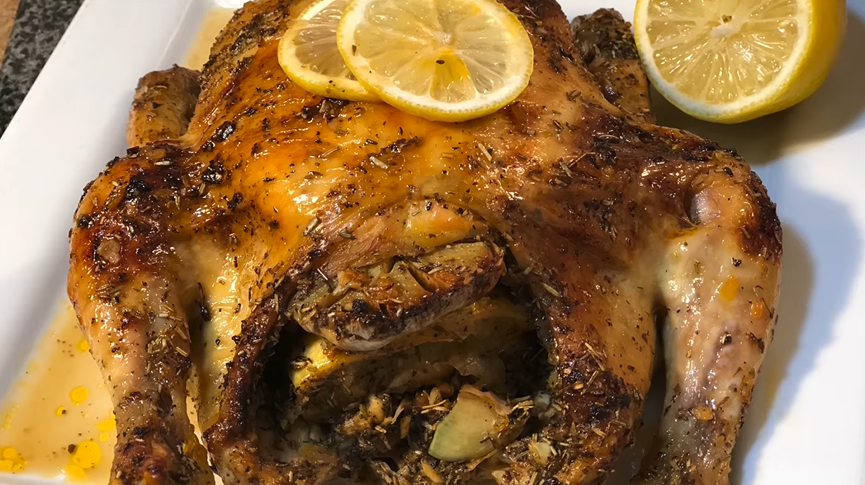 Peppered Cornish Hens and Asparagus with Lemon and Marjoram Recipe
How To Make Peppered Cornish Hens and Asparagus with Lemon and Marjoram
These succulent cornish hens are seasoned with lemon, marjoram, and pepper, grilled to juicy perfection, then served with crisp asparagus, for a full meal!
Instructions
Light the grill.
In a small glass or stainless-steel bowl, combine the oil with the lemon juice, salt, pepper, and marjoram.
Put the hens in a glass dish or stainless-steel pan. Pour ¼ cup of the marinade over them and turn to coat.
Snap off and discard the tough ends of the asparagus spears, and then toss the trimmed asparagus spears with 2 tablespoons of the remaining marinade.
Cook the hens over moderate heat for 12 minutes, basting with the remaining marinade. Turn and cook, basting, for about 12 minutes longer, until golden and just done.
Grill the asparagus, turning once, for about 12 minutes, until tender.
Serve the hens with the asparagus alongside, and enjoy!
Nutrition
Monounsaturated Fat: 

25.14g
Polyunsaturated Fat: 

6.88g